Brad Pitt Shows Off His Art Skills With Museum Exhibition
Celebrities have been dabbling in the art realm for years, whether it be Robert Pattinson's curating partnership with Sotheby's or Lucy Liu's abstract exhibits, and now, actor Brad Pitt joins the list of multi-talented celebs.
The A-list actor has debuted as a sculptor by showing off nine original works in an exhibit at the Sara Hildén Art Museum in Tampere, Finland. The exhibit, titled We, will be at the museum until January 15 and features art from musician Nick Cave and the artist Thomas Houseago alongside Pitt.
In Pitt's exhibit are his first-ever sculpture, a 46-centimeter-tall house made of tree bark titled House A Go Go (2017), a box made of bronze that depicts faces and hands pushing out of the surface, and a plaster canvas hanging on a wall that shows a gunfight between eight different figures, The Art Newspaper reported.
"For me it's about self reflection," Pitt said at the exhibition's opening. "It was born out of ownership over what I call a 'radical inventory of the self'. And getting really brutally honest with me and taking account of those I may have hurt and the moments I've just gotten wrong."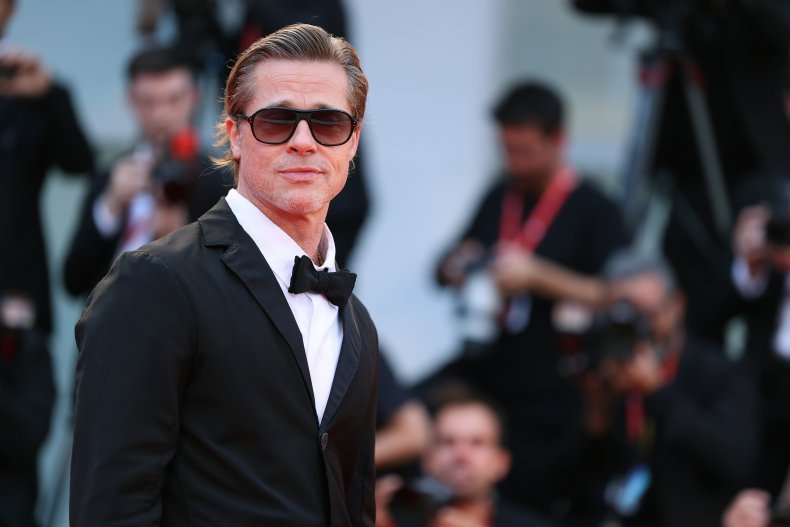 The Fight Club star has found ceramics to be an outlet following his divorce from Angelina Jolie in 2017, and according to sources, he and his long-time friend, Leonardo DiCaprio were able to "bond over their shared love of pottery" while filming Once Upon A Time In Hollywood.
Pitt's art sits beside work from the Australian singer-songwriter Nick Cave of the band Nick Cave & The Bad Seeds, in which he is showing 17 individual ceramic pieces in a series of work that depicts the life of the Devil. Houseago, an experienced artist, also displayed a number of new paintings and new sculptures made from redwood and plaster in the new exhibit.
According to the museum's website, Houseago described the collaboration between the three artists as "an impactful move away from the ego-driven modes of thinking to a profound realization that 'I am not an I. I'm a WE!'"
Pitt detailed his friendship with Houseago in an interview with GQ Magazine in 2017, giving the credit for his newfound love of ceramics to the artist.
"I think everyone's creative in some way. If I'm not creating something, doing something, putting it out there, then I'll just be creating scenarios of fiery demise in my mind. You know, a horrible end. And so I've been going to a friend's sculpting studio, spending a lot of time over there. My friend [Thomas Houseago] is a serious sculptor. They've been kind. I've literally been squatting in there for a month now," Pitt said at the time.
Both Pitt and Cave were invited by Houseago to respond to themes of nature, cosmic unity, and the cycle of life in their artwork, and it is the first time either of the talented creatives has displayed original artwork in an exhibition.
Newsweek reached out to representatives for Pitt, Cave, and the Sara Hildén Art Museum for additional comment.