Brad Stevens is the NBA's Coach of the Year Hands Down, Apparently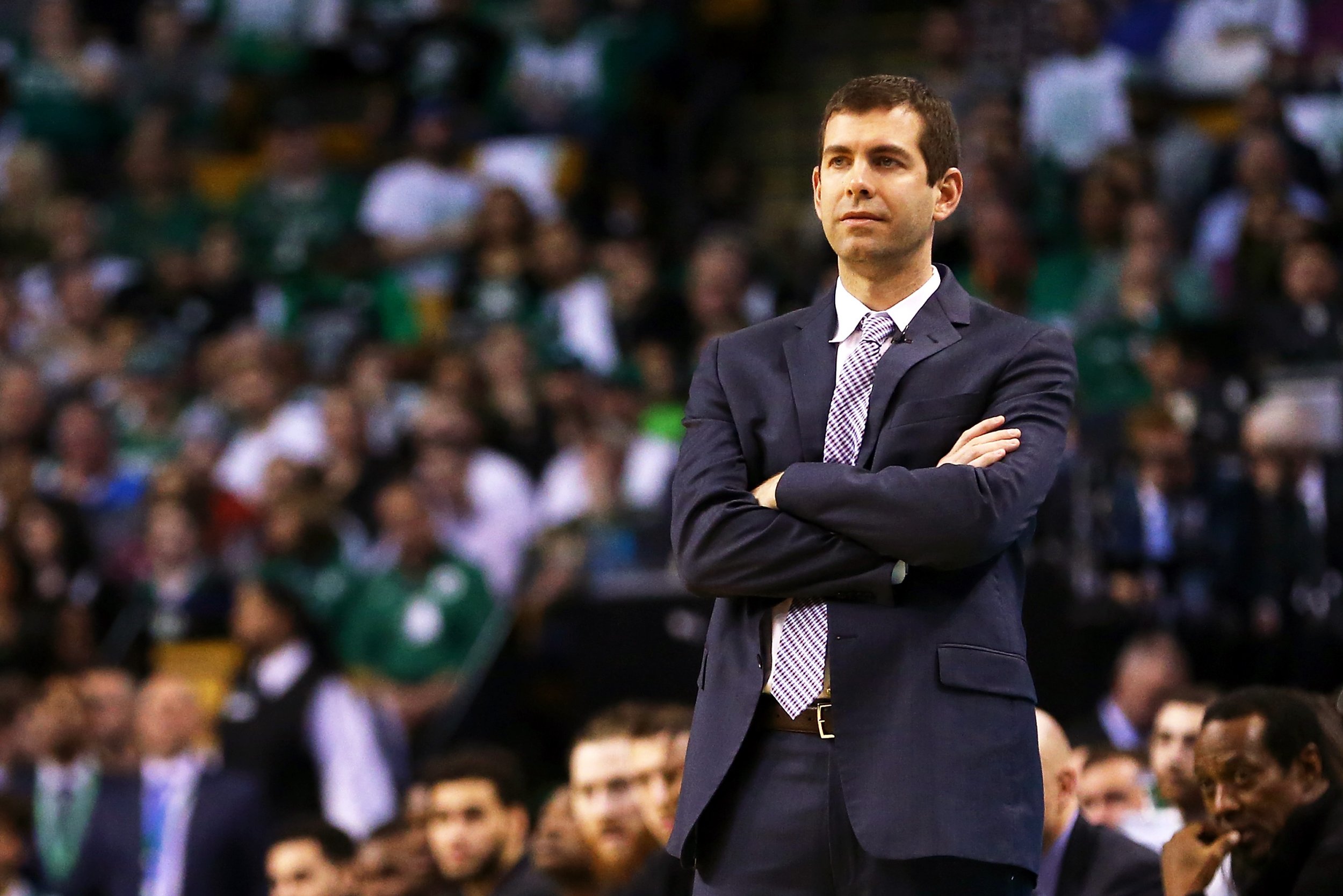 The regular season has another two weeks to run, but the clamor for Brad Stevens to be crowned Coach of the Year in the NBA could hardly grow any louder.
On Wednesday night, Jaylen Brown sank a three pointer at the buzzer as the Boston Celtics dug out yet another unlikely win, 97-94 on the road against the Utah Jazz. The win was the Celtics' second against one of the top four seeds in the Western Conference in five days and saw them complete their four-game road trip with a perfect 4-0 record, extending their winning run to five games.
Boston is currently second in the Eastern Conference with a 52-23 record and on track to register its best regular season since 2010-11, when it went 56-26 and clinched third spot in the east.
After the match, there was little doubt as to whom many thought should claim the credit for another unlikely win.
The Celtics' performances this season would have been impressive if achieved with a fully fit roster, let alone with the kind of patched-up team Stevens has been forced to put out for most of the campaign.
Just days ago, star signing Kyrie Irving was ruled out for up to six weeks as he looks to resolve a lingering knee issue. Gordon Hayward fractured his ankle within five minutes on opening night and Daniel Theis has also been ruled out for the season after tearing the meniscus on his left knee.
Marcus Smart, meanwhile, will miss the remainder of the regular season after undergoing surgery on his thumb earlier this month, although the Celtics could have him back at some stage during the playoffs.
Despite the catalog of injuries, Boston has steamrolled almost everything in its path and Stevens deserves enormous credit for that.
In the win against the Jazz, the Celtics had one rookie in the starting line-up—Guerschon Yabusele—and two on the bench—Abdel Nader and Semi Ojeleye—and still manage to find a way to win the game.
"We've been resilient all year," Brown was quoted as saying by ESPN.
"We've got a great coach in Brad Stevens, but we've got a lot of really good talent. We've been the next guy up mentally all year. I think that we deserve a little more credit."
Whether the Celtics can sustain this kind of form in the playoffs remains to be seen but, with Stevens on the bench, almost everything seems possible.