Bradley Cooper Praises 'Incredible' Rami Malek After Losing to Him at the Golden Globes
Bradley Cooper is no sore loser. After coming up short in the Golden Globes's Best Performance by an Actor in a Motion Picture — Drama category on Sunday to winner Rami Malek, he praised the film and those involved for what they've succeeded to accomplish.
Malek, 37, beat out Willem Dafoe, Lucas Hedges, John David Washington and Cooper for playing Freddie Mercury in the Queen biopic, Bohemian Rhapsody. Cooper, for his part, was nominated for his efforts in A Star Is Born. While attending the National Board of Review Annual Awards Gala at Cipriani 42nd Street in New York City on Tuesday, the Academy Award nominee praised Malek and others involved in the making of Bohemian Rhapsody.
"I'm a huge fan of [Bohemian Rhapsody producer] Graham King, and he worked so hard, so I'm so happy for him. And Rami Malek is an incredible actor," Cooper, 44, told Entertainment Tonight. "It's an incredible room. I was actually able to be there with Dick Van Dyke and Carol Burnett, I mean, Denzel Washington—it's crazy."
Cooper then raved about his A Star Is Born colleagues who were also in attendance, adding: "To be here with [Sam Elliott]... not only him, but Dave Chappelle and Anthony Ramos and Andrew Dice Clay, it was really a director's dream to have actors give all of themselves."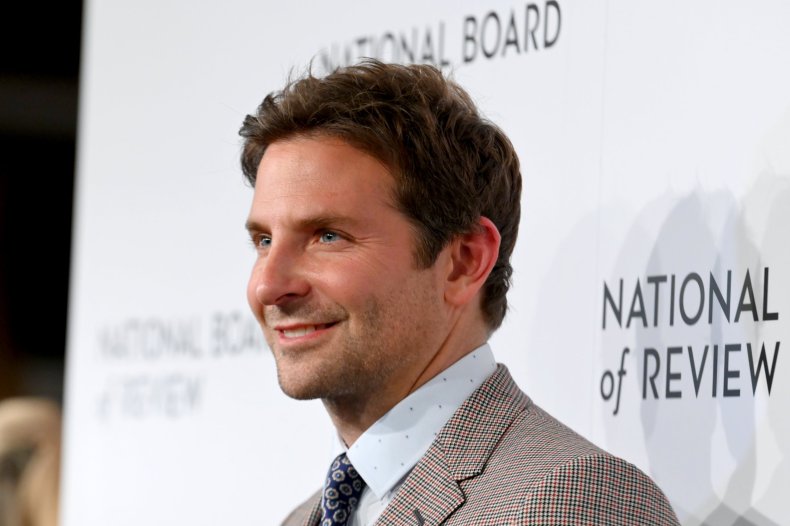 A Star Is Born follows musician Jackson Maine (Cooper) as he discovers struggling artist Ally (Lady Gaga), who he ultimately helps catapult into stardom. As Ally's musical career begins to progress and flourish, Jackson's begins to falter. The movie has been praised by fans and critics alike, holding a 90 percent on Rotten Tomatoes.
A Star Is Born marked Cooper's directorial debut. It was nominated for best actress, best film — drama, best director and best original song in addition to the nod for best actor. A Star Is Born, in fact, was among three titles leading the pack of nominees on Sunday.
Variety caught up with the Silver Linings Playbook star at the National Board of Review's gala as well. In doing so, the publication gained insight into what his next move as a director will be. He, as a result, revealed that he would like to act in the next film he directs as he did with A Star Is Born. "I think I'll be acting in it, yeah. I love the two together. I really do," he said.
"I'd say with this one, there's a tremendous amount of pressure that I just put on myself because I just want to grow and get better," Cooper explained to Variety. "Luckily, I feel something—a story I want to tell—so once that happens, I can't avoid it. I have to go for it."