Bradley Cooper and Irina Shayk have reportedly broken up, fueling fan speculation that Lady Gaga is responsible.
Hollywood actor Cooper, 44 and Russian supermodel Shayk, 33, first got together four years ago in April 2015. They have a two-year-old daughter, Lea, who was born in March 2017.
The pair have not spoken publicly about their split, but according to People they are amicably working out how to share custody of their daughter, with The Sun reporting that Shayk and her daughter have moved out of the family's $4.6 million Pacific Palisades home.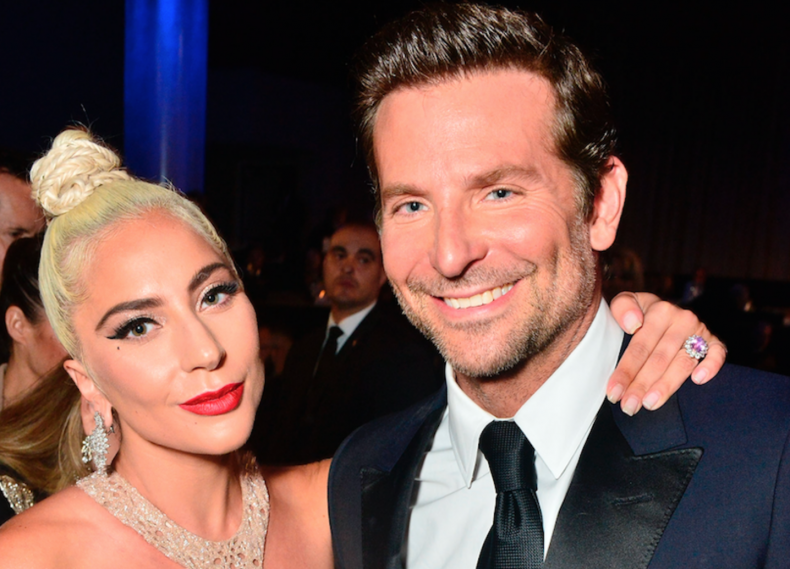 A Page Six source had earlier this week said their relationship was in jeopardy and that they were trying to make things work for the sake of their family. "Because of their daughter, they keep trying. Things are not good. Neither one is happy. The relationship is hanging by a thread," they said.
The breakup comes four months after romance rumors were sparked between Cooper and pop star Lady Gaga following their intimate performance of the song "Shallow" from the movie A Star Is Born at the Oscars in February. Critics and fans praised the on-screen chemistry between Cooper and Gaga in the 2018 film, which Cooper also directed.
After Cooper and Shayk's breakup was announced, fans took to social media to speculate on whether Lady Gaga and Cooper would soon become an item.
One person tweeted, "If Lady Gaga and Bradley Cooper don't get together by the end of this year i'm never listening to shallow ever again."
Another wrote, "Bradley cooper and irina shaky have broken up and lady gaga is coming to get her man." While another made reference to their Oscars duet: "lady gaga & bradley cooper are both single just 4 months after they eye f***ed at the oscars how convenient."
Previously a source had told Us Weekly that Cooper and Shayk's relationship struggles have "nothing to do with Gaga."
The 33-year-old musician also dismissed speculation after their performance when interviewed by Jimmy Kimmel. "Yeah, people saw love, and guess what? That's what we wanted you to see," she said. "I mean, this is a love song, 'Shallow.' The movie, A Star Is Born, it's a love story. We worked so hard. We worked all week on that performance," Gaga added.
A source also told Us Weekly at the time that Shayk was not bothered by the performance. "Irina knows that Bradley and Gaga are artists. It's a nonissue for her. They were in character putting on an Oscar performance," they said.
Lady Gaga ended her engagement to celebrity agent Christian Carino in February of this year. Gaga has never spoken publicly about the split, but did reference it during a performance at her Las Vegas residency on Sunday.
In a video she posted to Twitter Gaga told the crowd, "So, last time I sang this song, I had a ring on my finger," before performing the song "Someone to Watch Over Me" accompanied by pianist Alex Smith.