Ranked: Bradley Cooper's 15 Best Movies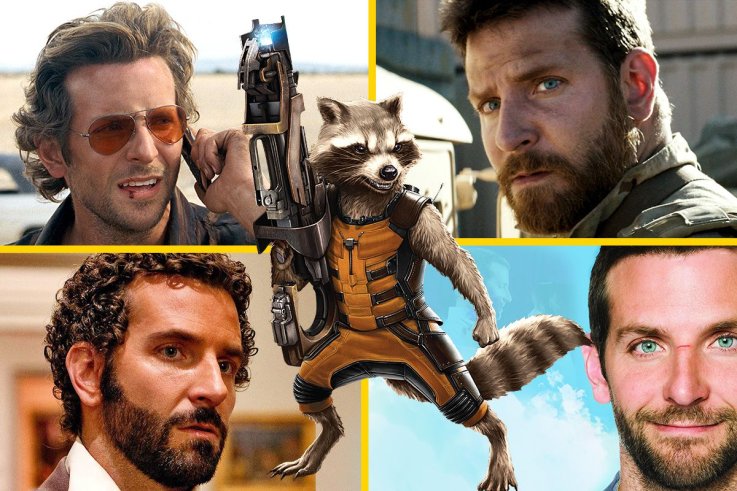 2018 was Bradley Cooper's year, thanks to his much-lauded directorial debut, A Star Is Born. Playing grizzled rock star Jackson Maine opposite Lady Gaga's pop ingenue, Cooper went from being just regular-famous to powerful Hollywood heavyweight.
Born in Philadelphia on January 5, 1975, Cooper studied at the Actors Studio in New York. He got his frst break at the age of 24 when he played one of Carrie Bradshaw's flings in a 1999 Sex and the City episode. But it took him several years to make his mark in Hollywood. He did land a role in Wet Hot American Summer (2001), but although the movie was a hit with the critics, it was doomed to become a sleeper hit.
His fortunes picked up when he was cast in Wedding Crashers (2005), which would see him gain a foothold in the Hollywood stoner bro crowd. They would give him his next big role, in 2009's The Hangover, which would spawn two sequels.
Although his boyish charm meant he could pull off frat boy humor, there was clearly something more to his on-screen presence that was yet to be explored. Then, more than ten years after his Sex and the City debut, he was paired with Jennifer Lawrence in two David O. Russell films that would mark a dramatic upturn in his career.
His role as a bipolar divorcé in Silver Linings Playbook (2012) allowed him to explore his sharp emotional edges, which had only previously been glimpsed on screen. The following year, he played an FBI agent in American Hustle. Both movies gained rave reviews and earned him two Oscar nominations—Best Actor and Best Supporting Actor, respectively.
More success followed, including parts in American Sniper and the Guardians of the Galaxy franchise. Then came A Star Is Born, quashing any doubt that Cooper is a major talent both behind and in front of the camera.
The year ahead looks likely to be a quiet one for Cooper. He'll be back as the voice of Rocket Racoon in the new Avengers movie, and he's producing—but not appearing in—Joker, starring Robert De Niro and Joaquin Phoenix.
To fill the gap, Newsweek has ranked his top 15 movies (we've cheated slightly by including a TV show) by their overall critical response, using review data from Metacritic, Rotten Tomatoes and IMDb.