Bradley Whitford Shares Trump 'Parasite' Meme, Is Mocked for Misunderstanding Movie
Bradley Whitford is catching some flak online for misunderstanding the film Parasite, after posting a bizarre meme that highlights how he did not understand the Oscar-winning picture's central message.
On Wednesday night, the West Wing actor raised a few eyebrows on Twitter when he posted a meme intended to poke fun at Donald Trump's refusal to concede the presidency to Joe Biden.
Invoking an iconic scene from the Bong Joon-ho film, where protagonists, the poor Kim family, are stuck hiding under the table of the wealthy Park family in their home, Whitford doctored the actor's faces to look like the current president and first lady and the president-elect and future first lady.
Whitford has Trump and Melania's faces hiding under the table—presumably in an assumption that the joke is he won't leave a house that is not his—and Biden and Dr. Jill Biden are the wealthy homeowners sitting on the couch, oblivious to how their home is being used by another family.
This is a completely tone-deaf reading of the scene and the film in general.
Whitford is a staunch Democrat and Biden supporter, but in creating this meme, he unwittingly placed Trump in the sympathetic role—the poverty-stricken Kim family struggle to survive, they quite literally cannot keep their heads above water, so must find creative ways to find money, which leads to them all becoming employed by the Parks.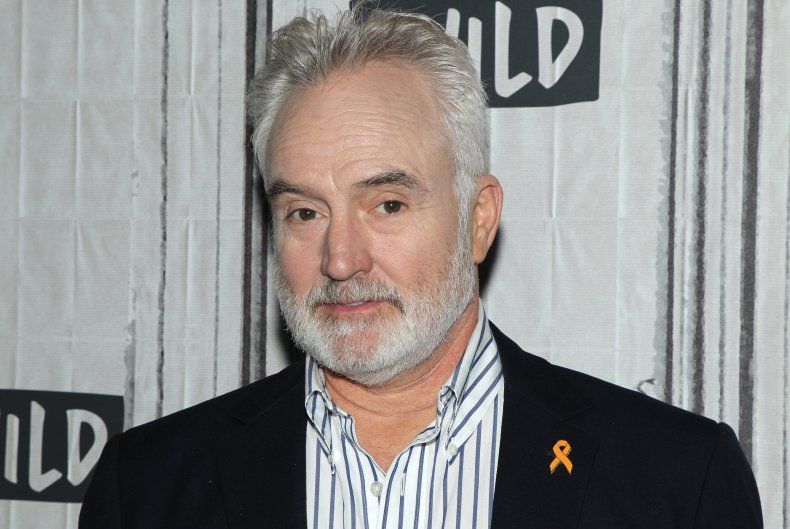 The Kims (and a basement dweller unbeknownst to the Parks) rely on income, food and shelter from the wealthy Parks and are left fighting over scraps.
Parasite is not a subtle film. Its message is very clear; capitalism is bad and is sows division among the working class.
The film skewers class systems and wealth disparity and the ultimate message is that capitalism turns us all into parasites.
It's clear that Whitford's interpretation of the film sees the Kim family as the parasites, infiltrating the home of the wealthy Park family and not that the Kim family shouldn't have to survive off the excessive resources of another.
"Because the story is about the poor family infiltrating and creeping into the rich house, it seems very obvious that Parasite refers to the poor family, and I think that's why the marketing team was a little hesitant," Bong explained to IGN.
"But if you look at it the other way, you can say that rich family, they're also parasites in terms of labor. They can't even wash dishes, they can't drive themselves, so they leech off the poor family's labor. So both are parasites."
"Okja, Snowpiercer, Parasite, they're all stories about capitalism," Bong told Vulture in 2019, referencing his other movies. "Before it's a massive, sociological term, capitalism is just our lives."
Whitford's misreading has lead several people to mock him on Twitter.
"The genius of Parasite is how people unwittingly reveal themselves according to their interpretation of it," one person responded.
While another added: "Honestly think rich people are fundamentally incapable of understanding this film, the message just conflicts too much with their personal narrative/ego for them to even perceive it, it's remarkable."
Many people brought up the fact that Whitford, while starring in Get Out, didn't realize his character saying he would have voted for Obama for a third term was a joke.
In a 2019 GQ profile, he said: "I didn't even know that was a joke. I don't know, but I probably said it to Jordan [Peele], without realizing that it's the whitest thing a person could say."