Brussels Bomber Brahim El-Bakraoui Caught in Netherlands Last Year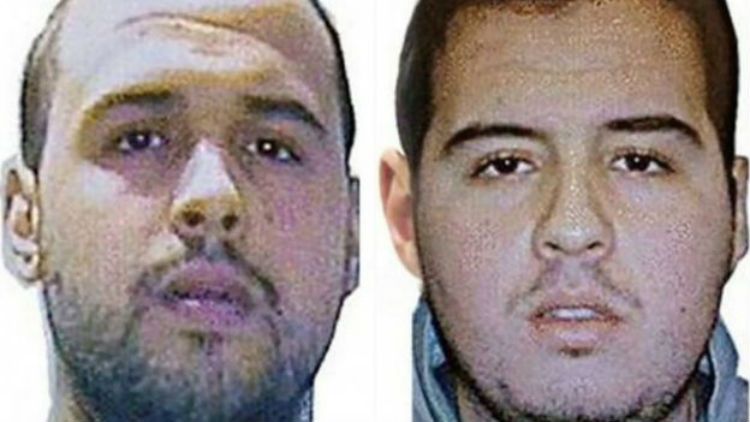 Updated | One of the two brothers identified as suicide bombers in Tuesday's Brussels terror attacks was caught in Turkey last year, but was later deported to the Netherlands.
An official in the office of Turkish President Recep Tayyip Erdogan said on Wednesday that one of the attackers, identified as Brahim El-Bakraoui, was deported to the Netherlands after being arrested in Gaziantep, Turkey, on the border with Syria.
The official, who spoke on the condition of anonymity, corrected an earlier statement by Erdogan that said Brahim El-Bakraoui was deported to Belgium. The official said Brahim El-Bakraoui later returned to Belgium from the Netherlands after Belgian authorities failed to find any links to terrorist organizations.
Turkey said it warned Belgian and Dutch authorities that El-Bakraoui was a militant, but said its warning was ignored. Gaziantep is a well-known crossing point for Islamic State (ISIS) supporters and prospective members who wish to join the group in Syria.
Brahim El-Bakraoui, 29, and the elder of the two brothers, blew himself up at Brussels's Zaventem Airport on Tuesday morning, killing 14 people and injuring hundreds. Belgian prosecutors said they found a computer in a trash can in the neighborhood of Schaerbeek that contained Brahim El-Bakraoui's will, as well as a note indicating he was worried about going to prison.
Brahim El-Bakraoui's brother Khalid El-Bakraoui, 27, blew himself up at the Maelbeek metro station in the center of the city an hour after the airport explosion. Twenty people were killed in that incident and more than 270 were injured in both attacks.
Information about the brothers, who were identified by the Belgian federal prosecutor on Wednesday, is slowly trickling out.
Brahim El-Bakraoui was born in Brussels and is a Belgian national. He was identified by his fingerprints after he detonated a suitcase bomb in the departure section of the Brussels airport. He was sentenced to nine years in prison in 2010 for firing a weapon at police officers during an attempted robbery and has been on the run since violating his parole in 2015.
Less is known about Khalid El-Bakraoui, who was known to police after being sentenced to five years in prison for a carjacking. According to Belgian news outlet RTBF, Khalid rented an apartment under a false name in the Brussels suburb of Forest, which was raided by police last week. Authorities found the fingerprints of Salah Abdelslam, the most wanted suspect in connection with the November Paris attacks, in the apartment, which later led to his capture.
According to Belgian authorities, a number of people who are possibly linked to the Brussels attacks are still on the run. Belgium's terror alert remains at the highest level, which indicates the risk of another imminent attack.
This story has been updated to reflect new information from the Turkish president's office.