Child With Severe Brain Damage Can Be Removed From Life Support, Court Rules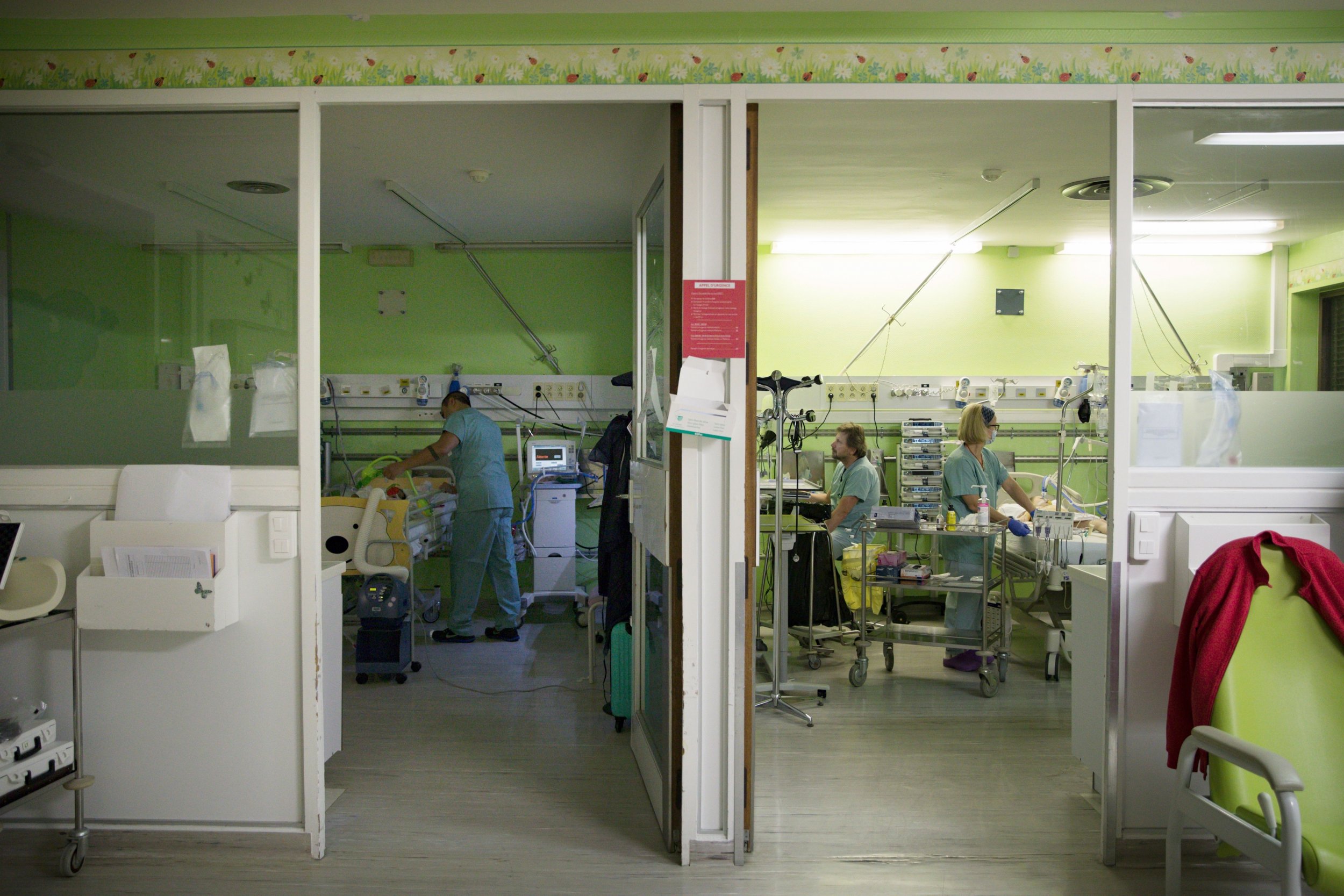 A British court has upheld their decision that a 1-year-old boy who was born with severe brain damage can be taken off life support. The court's original decision came in January, but the child's parents have since attempted to appeal it.
Isaiah Haastrup has been on a ventilator from the moment he was born, but now doctors at King's College Hospital in London are legally allowed to cut off that support, The Guardian reports. Isaiah's father, Lanre Haastrup reportedly has plans to try and appeal it yet again but this time in the European Court of Human Rights in Strasbourg, France.
Haastrup was previously banned from the hospital because of verbal abuse to the staff, so there were concerns that he may not be able to see him before he dies; however, the hospital lifted the ban on Friday, Sky News reports.
"If he dies without me seeing him that would be irreparable damage," he told the judge prior to the ban being lifted, The Guardian reports.
For months, Isaiah's parents have been fighting for his life. When his mother gave birth to him on February 18, 2017, via emergency cesarean section, he was found in her abdominal cavity because her uterus had ruptured, according to court documents.
"At birth, Isaiah had no audible heart, no respiration, no activity, no muscle tone and had biochemical confirmation of severe lack of oxygen following proven uterine rupture more than 45 minutes before," Andrew Whitelaw, a pediatric neurologist at St. Michael's Hospital, Bristol, who presented expert evidence on the case, said. "This is as near death as it is possible to get and still have heart action started by resuscitation. In former times, he would have been declared a stillbirth."
The boy's family had planned to have experts speak about alternative treatments that may help him; however, they presented no such evidence in court. Judge Alistair MacDonald of the High Court's family division, who ruled the boy be taken off life support, had been told that he'd heard the oxygen therapy they were going to suggest would not work for Isaiah.
Although the judges acknowledged how difficult the family's situation is, they emphasized that it is in Isaiah's best interest to be allowed to die.