Brain-Eating Amoebas Have Killed Seven in Pakistan in 2015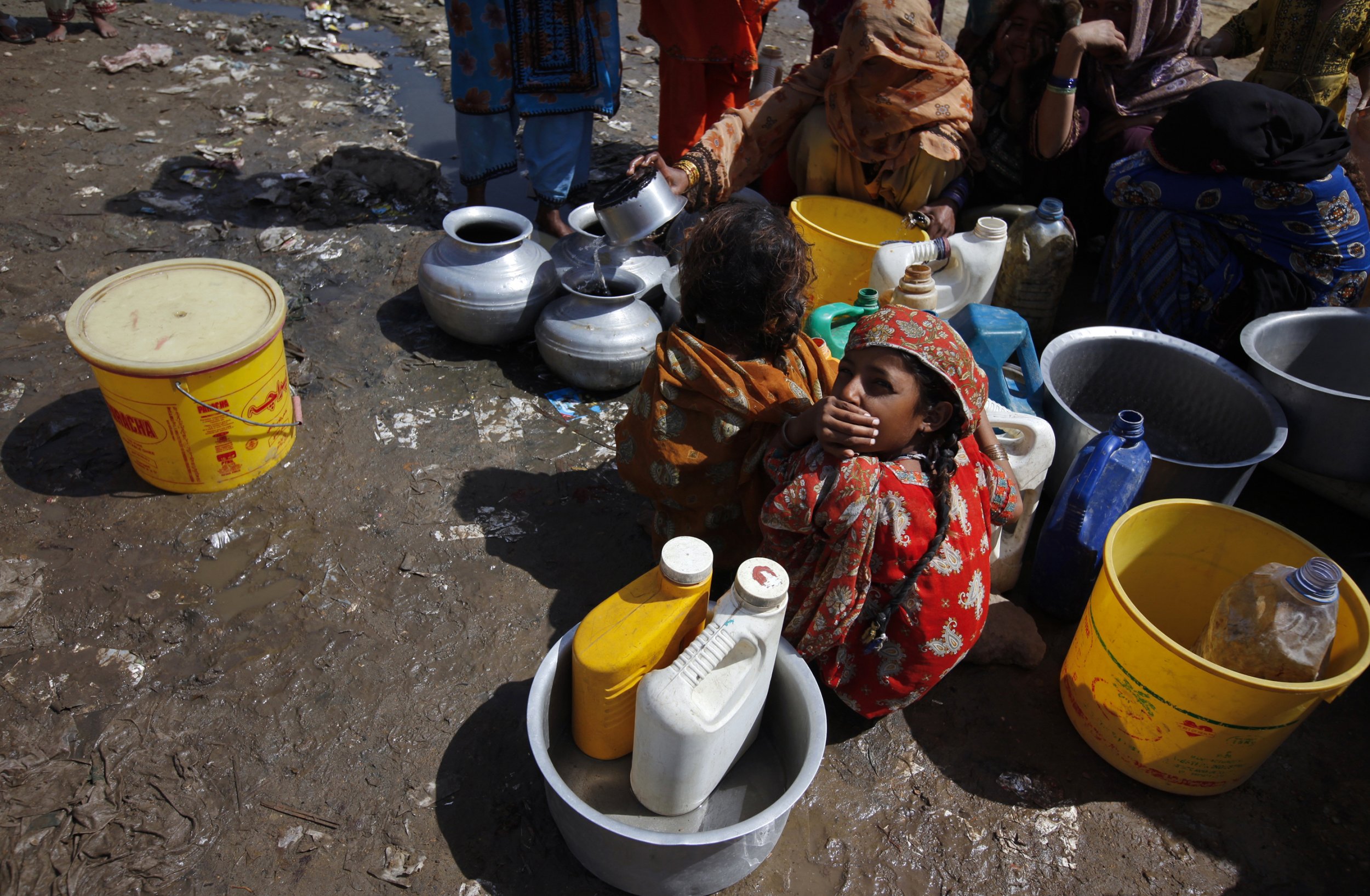 A total of seven people have died this year in Pakistan as a result of infection by brain-eating amoebas, according to news reports. This brings the total death toll from this water-dwelling parasite to 29 in the past two and a half years; 2015 is on pace to break last year's record of 14 deaths.
Officials report that all of the deaths have occurred in Karachi, a sprawling coastal city of more than 16 million. According to Pakistan Today, recent tests by the provincial health department found that 113 of 214 water samples, or 53 percent, taken from around the city had absolutely zero chlorine. This gaseous disinfectant kills Naegleria fowleri, the protozoan responsible for the illness.
The amoeba lives in various places around the world, including Australia and the American South, and it thrives in warm water. It's normally harmless to people, and water containing the parasite can be safely drunk. However, if the amoeba makes its way far up the nose, for example in the case of swimming or nasal rinses, it can burrow its way into the brain, resulting in a rare but nearly always fatal condition called primary amebic meningoencephalitis.
Francine Marciano-Cabral, a microbiologist at Virginia Commonwealth University who studies N. fowleri, says that most people in Pakistan are exposed to the protozoan by ablution, a ritual cleaning that involves sinus rinsing. This type of washing (in these cases with a neti pot) exposed two Louisiana residents to the amoeba in 2012, both of whom died. It's for this reason that the U.S. Centers for Disease Control and Protection advises people to boil and cool their water before nasal irrigation, or to use distilled water.
Infection is usually deadly; a 12-year-old girl that survived the infection in 2013 was famously one of the few ever recorded to survive being infected by the amoeba. Still, the infection remains quite rare; only between zero and eight people die from it in the United States every year.
Marciano-Cabral adds that the protozoan may have been a common cause of death in Pakistan for years, but has only recently been recognized; it's easy to confuse with bacterial or viral meningitis without advanced diagnostic techniques, she says.