Brain-Eating Amoeba Takes Life of Swimmer Infected in Iowa Lake
A swimmer from Missouri has died days after being infected with a brain-eating amoeba in an Iowa lake.
On Friday officials with the Missouri Department of Health and Senior Services said that the swimmer had passed away following the rare Naegleria fowleri infection.
"Unfortunately, the patient died due to Primary Amebic Meningoencephalitis," a spokesperson for the department told CNN. "While the occurrence of Naegleria fowleri infection is extremely rare, once infected it is usually fatal."
On July 8, the Iowa Department of Public Health announced that the beach at Lake of Three Fires in Taylor County was closed for swimming following "a confirmed infection of Naegleria fowleri in a Missouri resident with recent potential exposure while swimming at the beach at Lake of Three Fires State Park."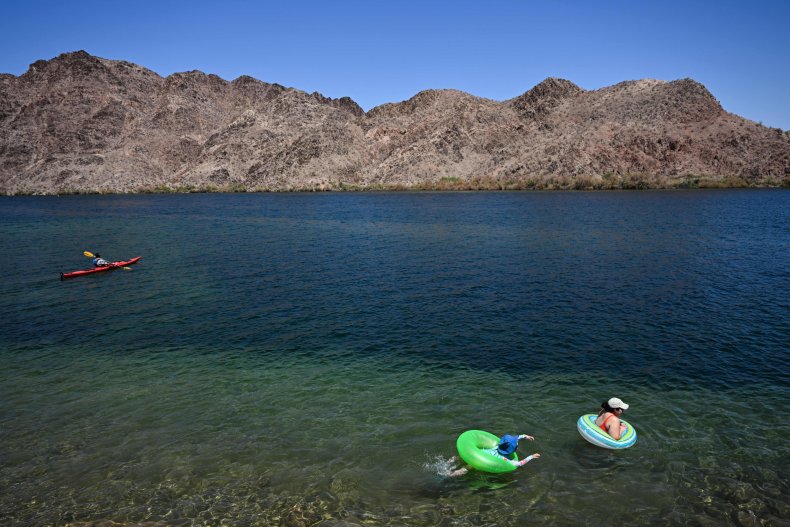 The identity of the swimmer has not been released.
Health department officials said they and the Centers for Disease Control and Prevention (CDC) were testing for the amoeba in the lake.
The department said that Naegleria fowleri is" a microscopic single-celled free-living ameba that can cause a rare life-threatening infection of the brain called primary amebic meningoencephalitis (PAM)."
It added that while the amoeba is commonly found in fresh water, PAM infections are "extremely rare."
"Since 1962, only 154 known cases have been identified in the United States. No additional suspected cases of PAM are currently being investigated in Missouri or Iowa," the department wrote.
Naegleria fowleri infects people when contaminated water enters the body through the nose.
"It travels to the brain along the olfactory nerve, which is a nerve connecting the nose and the brain that controls our sense of smell," Dr. Julia Haston, a medical epidemiologist with the Centers for Disease Control and Prevention, told Newsweek last month.
"Once the amoeba reaches the brain, it begins destroying brain tissue and causes a devastating infection called primary amoebic meningoencephalitis, which is usually fatal," she added.
According to the Iowa Department of Public Health, symptoms of the infection include a headache, fever, nausea, vomiting and a stiff neck.
"People can take actions to reduce the risk of infection by limiting the amount of water going up the nose," the department states.
Newsweek has reached out to the Missouri Department of Health and Senior Services for comment.
In separate incidents in Pakistan in May, two people were infected by the brain-eating amoeba. One died, and the other was in critical condition at the time.