This Brain Exercise Could Actually Reduce Your Risk of Dementia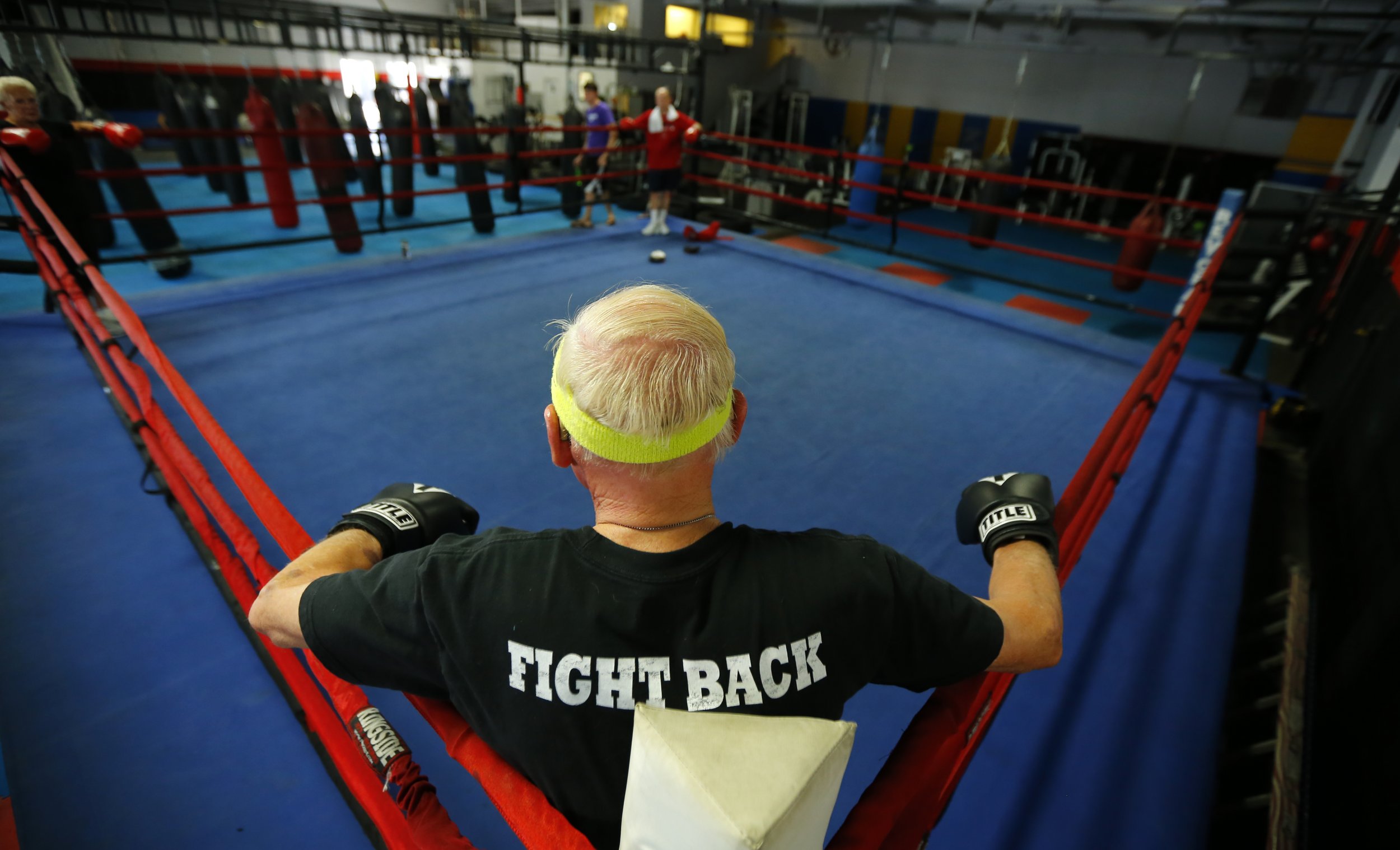 A specific form of cognitive training—also known as brain training—could help protect people from dementia. But there are a few things to watch out for here among some pretty interesting results.
First the intriguing part. A new study by a group of researchers from several universities looked at whether certain brain exercises could reduce the risk of dementia. The study had a remarkably large number of participants—2,800 people over the age of 65. Participants were assigned different kinds of computer-based training programs to use over the course of a few weeks. Researchers checked back after six weeks, and then after one, two, three, five and 10 years to measure cognitive decline.
The participants comprised four groups: one that was given no training, one given training for verbal memory, another given tips on reasoning and problem solving, and the last given a program that worked on speed of visual processing. The speed training became more difficult as users progressed, Dr. Fredrick Unverzagt, a psychiatrist at the Indiana University School of Medicine and co-author of the study, told Newsweek.
And that last training meant to increase speed of thinking, made quite a difference according to the researchers. They write that after they checked back in with participants at the 10 year mark, that group had a 29 percent lower risk of dementia.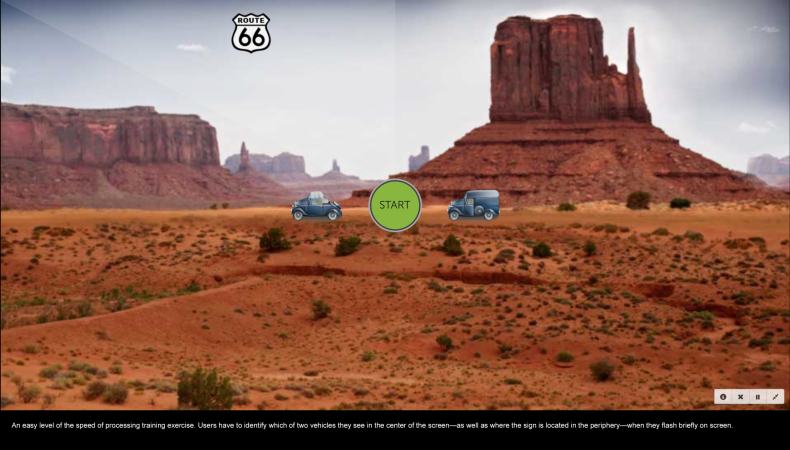 But that one effective treatment, meant to speed up their visual processing, just barely scraped by the test for significance, also known as the P value, a measurement that is supposed to indicate whether a given result could have happened by chance.
Although a source of controversy and debate, the current standard cutoff in scientific research for a meaningful P value is .05. In the exact and awkward language of science, the P value in this study indicates the likelihood that there is no difference between the group that engaged in the exercise intended to speed up visual processing. In other words, given how many participants developed dementia, what is the chance that this outcome could have happened by chance?
In the study, the P value for visual processing was .049. That means there was just over a 95 percent chance that the result was not by chance, just a touch beyond the 95 percent standard cutoff. Although the math behind P values is complicated and hard to parse, this number might mean that if just a few more patients had not improved from the visual processing test, the result would not have been so noteworthy. So the outcome is rare—the odds that 29 percent of this group of people would have a reduced risk of dementia for no particular reason are low—but that doesn't necessarily mean that using the visual processing exercise is going to help you reduce your risk. It's still iffy.
At Quartz, Katherine Ellen Foley also notes that Jerri Edwards, one of the authors on the paper, held an appointment as a consultant for nine years at Visual Awareness Inc., which used to hold the intellectual property for the speed training used in this experiment.
Still, Dr. Thomas Wisniewski, who studies Alzheimer's disease and dementia at NYU Medical School told Newsweek that this study was "refreshing" in its rigor and size. "It's a long-term study that has robust numbers, so I think it's believable," Wisniewski said, adding that "this study, like any first study of its type, needs to be repeated."
But amidst all the calls for caution is a reason to be excited: Dr. Thomas Wisniewski, who studies Alzheimer's disease and dementia at NYU Medical School and was not involved with this study told Newsweek that this is the only study he's seen that shows an intervention that might be effective in delaying or preventing the onset of dementia in living humans.
"It's difficult to know if patients are stimulated by training they're getting as part of an intervention," said Wisniewski. There is the possibility that the benefit is not about the particular amount or routine of training that a person does as part of an experiment. A person may be exposed to something like the brain training, and enjoy it enough to do more than prescribed. Wisniewski acknowledged that possibility but insisted it doesn't negate the findings. "People, once they're trained on these things, a subset will just enjoy it and do more of it on their own."
"It's the past history of these studies that has clouded the literature. And it's pretty refreshing to see a well done, well controlled study on this topic," Wisniewski said. "It's good news for patients."