Brain Stimulation Could Be the Future of Cancer Treatment
The emotional state someone is in as they go through cancer treatment might have a greater influence over their survival than previously thought.
It turns out that the positive feelings that come from indulging in a piece of chocolate or the pleasure of having sex send a surge of "feel good" chemicals into the brain. Research published in the journal Nature Communications suggests that activating these neural pathways might be a way to fight cancer growth.
"We found that if we artificially activate the reward system of mice during cancer development, we could reduce ​tumor size quite dramatically," biologist at Technion-Israel Institute of Technology and co-senior author of the current study, Asya Rolls, told Newsweek.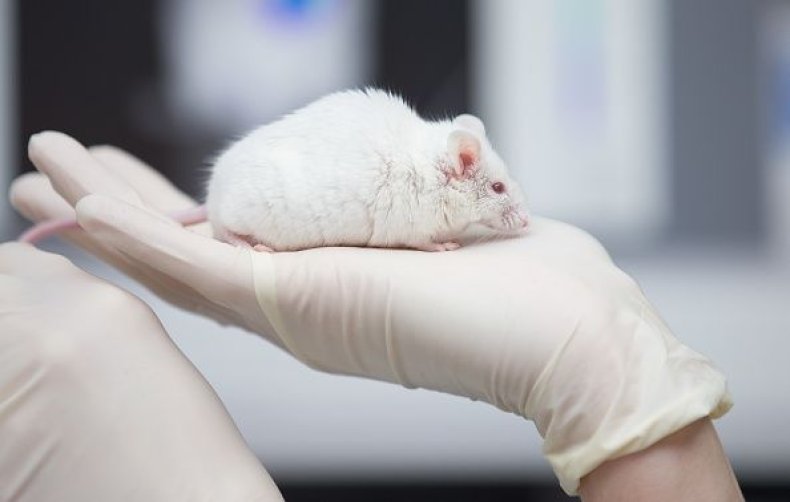 Rolls worked with a team of researchers to better understand how the brain controls the immune system when someone is fighting cancer.
During the study, researchers implanted cancer cells in mice and then stimulated the reward circuits in their brains every day over two weeks. They observed a powerful response. The tumors were 40 to 50 percent smaller than those in control mice that didn't receive any brain activation.
The scientists found that this type of brain stimulation affected a specific group of immune cells generated in the bone marrow called myeloid-derived suppressor cells (MDSCs).
These cells typically promote tumor growth by shutting down other immune cells that keep tumors under control. However, activating the brain's reward system unleashes chemical signals that disables these pro-tumor cells and makes way for an anti-tumor immune response.
These results are promising, but it is too early to tell what they might mean for human patients, Rolls said.
Nevertheless, the findings can offer a potential direction for future interventions. Doctors might one day be able to treat cancer by stimulating the brain with a noninvasive procedure called transcranial magnetic stimulation, TMS, that is currently used to treat depression.
Other drugs that were designed to treat neurological conditions may also be a way to combat cancer, Rolls said.
Since the results are preliminary, patients should not seek out these options on their own. "It's especially important to be responsible with this point, because people may think that they can somehow activate the reward system and get the same effect naturally. This is not the case and it may actually put an extra burden on the patients," Rolls said.