Brain Stimulation With Electricity Helps Stroke Victims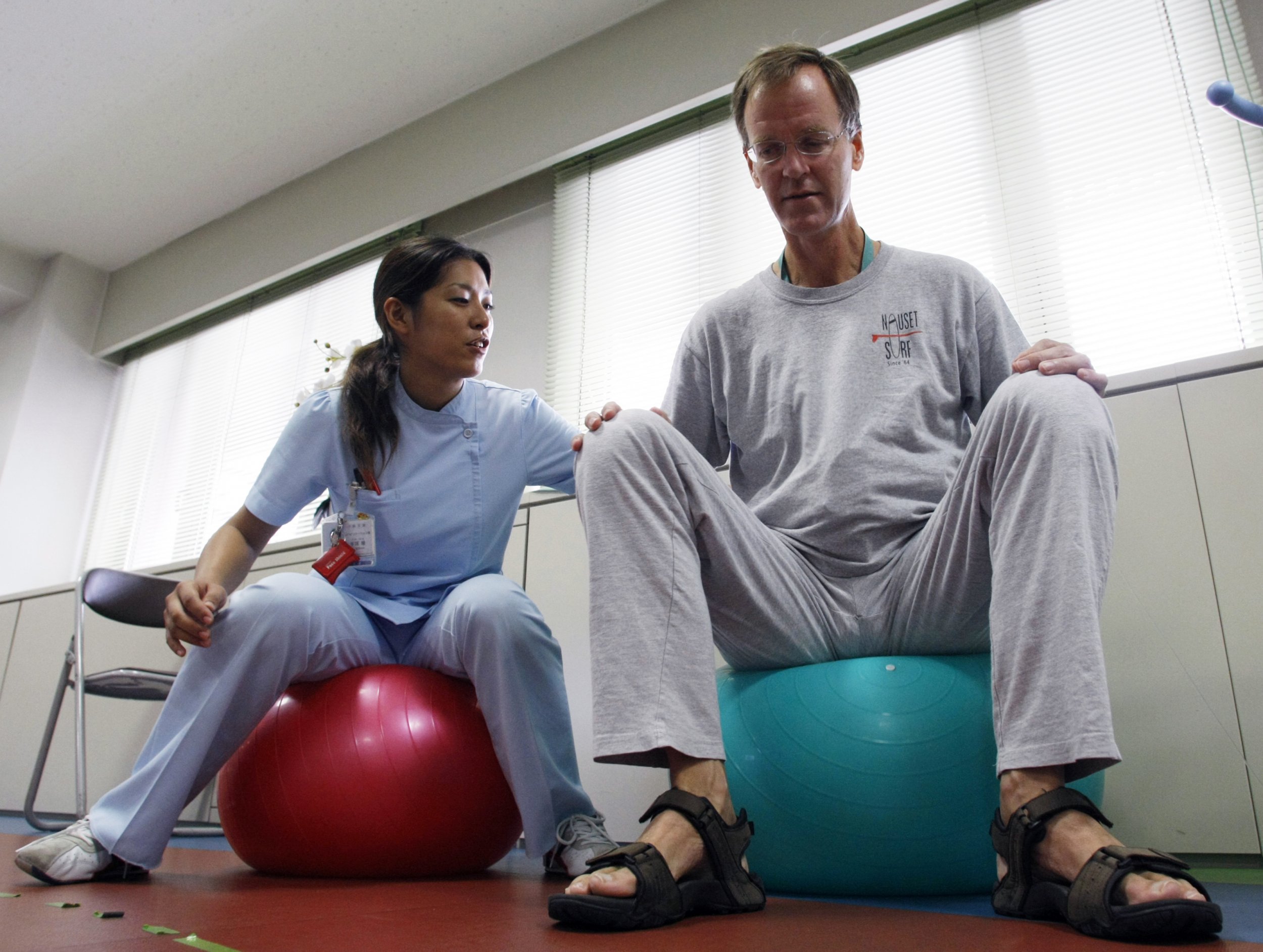 Brain stimulation with an electrical current can increase recovery in stroke victims according to new research from the University of Oxford.
The university's experts tested a method of direct current stimulation on 24 people who had suffered strokes at least six months before the start of the trials, and who had experienced difficulty in moving limbs as a result.
All were subjected to standard intensive rehabilitation in which they were encouraged to move their limbs. Out of them 11 had additional therapy, known as transcranial direct current stimulation.
The procedure involved the placement of electrodes on the participant's scalp above the affected area of the brain, where a low current was applied. The other participants were given a placebo version of the treatment—with a current running for only a few second before being switched off.
All 24 patients showed improvements but the biggest were seen in patients from the group of 11 who had prolonged electrical stimulation.
Far from being a passing benefit, the improvements persisted in those patients for up to three months after they had finished with the rehabilitation programme.
"I have definitely improved and benefited," one study volunteer told the BBC. "People who haven't seen me say 'Wow - you can move better now."
"The stimulation didn't hurt—more like a mild tingle or a static electric shock right on top of my head. The worst part was that my head itched afterwards!"
The test has been praised by charities such as the Stroke Association as an important step toward setting up bigger trials.