An online petition for President Donald Trump to halt today's planned execution of Brandon Bernard in Terre Haute, Indiana, has reached more than 390,000 signatures.
The rush of support for Bernard's sentence to be commuted has gained national attention in part due to Kim Kardashian West publicly supporting Bernard in recent weeks, as well as Senator Richard Durbin of Illinois and Senator Cory Booker of New Jersey making public pleas to stop the execution.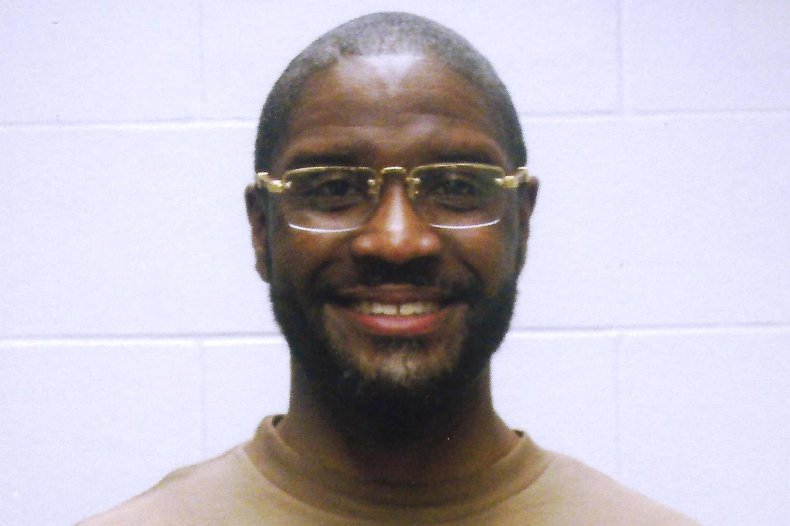 The case has also also drawn much attention by opening a discussion into the fairness of sentencing for young people. Brandon Bernard, now 40, was 18 years old and part of a group of five people involved in a robbery plot in June 1999 that resulted in two gruesome murders. Since the murders took place on a military reservation, it was deemed a federal crime. A jury convicted Bernard of murder and other offenses, which resulted in him being sentenced to death. Three other teens involved in the crime, ranging in age from 15 to 17, were ineligible for the federal death penalty due to being under 18.
The oldest of the group, Christopher Vialva, was 19 at the time and was executed this September. Vialva is said to be responsible for the shooting deaths of the victims, Todd and Stacie Bagley, youth ministers who were carjacked and robbed.
During the trial, Vialva was portrayed as the group's leader and insisted on killing the Bagleys. Four members of the group, including Bernard, drove the victims to a remote location on the military reservation in Fort Hood, Texas. Bernard helped pour lighter fluid on the victims' car. After Vialva shot the victims with Bernard's handgun, Bernard was said to set fire to the car.
The Change.org petition was started by Brandon's mother, Thelma Bernard. If the execution goes forth, he will be the ninth prisoner executed this year in the U.S. Another prisoner, Alfred Bourgeois, is set to be executed tomorrow. (Bourgeois, whose lawyers argue that he has an intellectual disability, was convicted for the 2002 killing of his 2-year-old daughter.) Both Bernard and Bourgeois are set to be executed at Federal Correctional Complex in Terre Haute, Indiana, where at least eight executioners of a 40-person team tested positive for COVID-19 after putting Orlando Hall to death on November 19.
If the executions for both Bernard and Bourgeois take place, they will mark the highest number of people executed by the federal government in a single year since 1896, when 14 people were put to death during President Grover Cleveland's administration. All of the executions this year have occurred since July, and three more are scheduled before Joe Biden is set to take office as the 46th president. (Biden has said he will seek to end the death penalty.) The eight federal executions that have already occurred this year are more than the amount carried out in the previous 56 years combined.