Brandon Deshawn Johnson Identified as Suspected Louisiana Nightclub Shooter Who Injured 5
The Terrebonne Parish Sheriff's Office in Louisiana has identified 19-year-old Brandon Deshawn Johnson as the suspected nightclub shooter who injured five individuals.
According to a press release issued by the sheriff's office on Tuesday, Sheriff Tim Soignet announced that "detectives have obtained arrest warrants for a shooter responsible for the Lenny's Night Club Shooting that occurred on Sunday morning, April 25, 2021."
Johnson, who is also known as "Pee Pee" according to police, is wanted on five counts of attempted first degree murder and aggravated criminal damage to property. "Johnson is considered armed and dangerous," the Terrebonne Parish Sheriff's Office wrote in the press release on Tuesday.
The announcement by police comes shortly after the shooting that occurred at Lenny's Night Club, located at 656 Corporate Drive in Houma, Louisiana.
On Sunday, the Terrebonne Parish Sheriff's Office said that deputies and detectives responded to Lenny's Night Club following reports of a shooting inside the bar.
According to HoumaToday, Soignet said on Monday that a fight broke out inside the nightclub and one individual, who was later identified as Johnson, "pulled out a gun and began firing into the crowd."
Johnson was also seen firing shots at the ceiling of the nightclub, according to Soignet.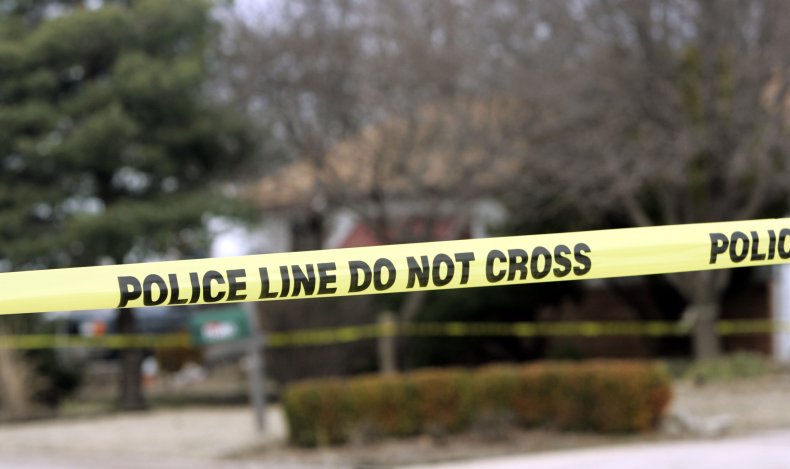 According to police, when officers arrived to the nightclub, they observed "a very large number of people" running away from the venue. As they were running away, individuals that were inside the bar and officers heard numerous gunshots.
"The deputies were not able to ascertain who was firing the shots at the time due to the amount of subjects inside the business," the press release stated.
According to the press release, five individuals were brought to local area hospitals after suffering gunshot wounds. Two individuals are considered in critical condition, while the three others sustained minor injuries, according to the press release.
In the press release prior to Johnson being identified as the suspected shooter, Soignet said "with the amount of people in this bar, someone knows who is responsible for this senseless act of violence."
While speaking with HoumaToday, the owner of Lenny's Night Club, Lenny Swiderski said that the club has several measures in place to keep patrons safe.
"We have seven or eight security guards, a metal detector, security cameras, ID scanner and check everybody for weapons," Swiderski told HoumaToday. "It's a beautiful place with top-quality entertainment. I can't believe you would come in there with a gun. I'm just baffled by it. It's like these kids have no moral compass anymore. They have no respect for human life. It's like we got gang wars in Houma. What is this, Chicago?"
The Terrebonne Parish Sheriff's Office is asking for anyone with information on Johnson's whereabouts to come forward and "may become eligible for a cash reward up to $1,000."
Newsweek was directed to the press release on Tuesday after reaching out to the Terrebonne Parish Sheriff's Office for comment.