Brandon Marshall Released: Saints Waive Veteran Wide Receiver: Report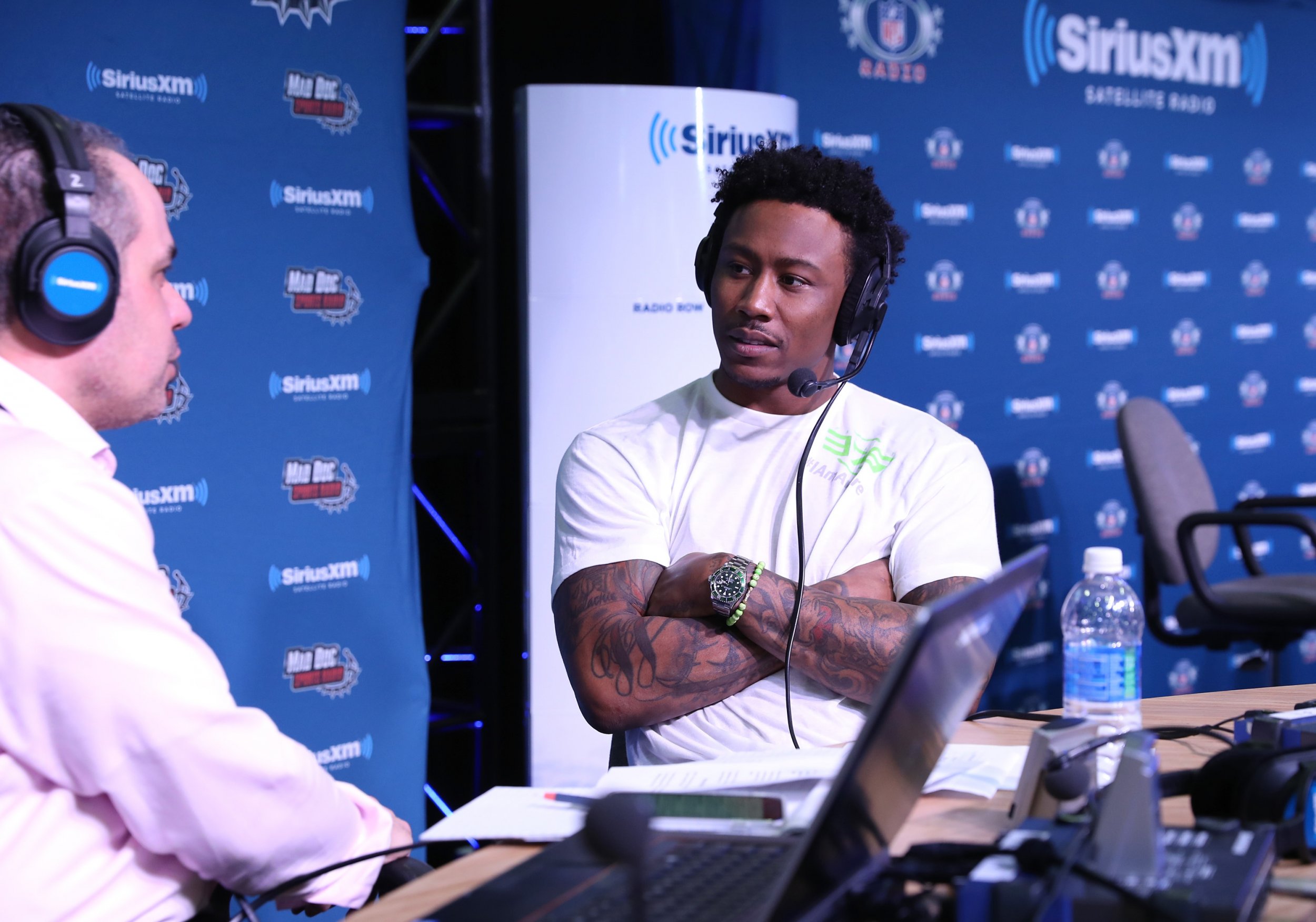 The New Orleans Saints reportedly waived veteran wide receiver Brandon Marshall on Wednesday, according to multiple reports.
The news was initially reported by ESPN's Field Yates. "The Saints have released WR Brandon Marshall, per source," Yates tweeted.
Marshall, who has been cut twice during the 2018 season, hadn't taken a single snap since joining New Orleans last month.
The Saints signed the former Pro Bowl wide receiver after Dez Bryant tore his Achilles immediately after joining the team. Marshall has appeared in 178 regular-season games and never appeared in a postseason game, which is the ninth longest playoff drought in NFL history, according to the Elias Sports Bureau.
The drought would have ended if the Saints (11-2) kept the wide receiver as they've already clinched the NFC South Division title.
Marshall began the 2018 season as a member of the Seattle Seahawks and appeared in six games, recording 11 receptions for 136 yards and a touchdown prior to being released on Nov. 1.
The six-time Pro Bowl selection has been on four teams in two years and seven during his 13-year NFL career. Marshall ranks 15th all-time in receptions (970) and 22nd in receiving yards (12,351), while also recorded 83 career touchdowns and surpassing the 100-plus reception total during six seasons, the most in league history.
Wide receiver Ginn Jr. will now be eligibile to return from injured reserve due to a knee injury he experienced earlier this season. The team is still in need of an extra receiver after Keith Kirkwood, Austin Carr and Tommylee Lewis have struggled during the past few weeks.
New Orleans also claimed tight end Erik Swoope off waivers from the Indianapolis Colts on Wednesday. The former University of Miami basketball player recorded eight receptions for 87 yards and three touchdowns prior to his release this week, as well as 23 catches for 384 yards and four touchdowns during his four-year NFL career.
Swope, who missed four games due to a knee injury in 2018, joined the Colts as an undrafted free agent in 2014. The Saints already had three tight ends on their roster: Ben Watson (39 receptions, 337 yards and two touchdowns), Josh Hill (12 receptions, 16 yards and one touchdown) and Dan Arnold (12 receptions, 150 yards and one touchdown).
Arnold was inactive for last week's win against the Tampa Bay Buccanneers.