Brandon Scott Hole Fired From FedEx Before Shooting, Family Says
Brandon Scott Hole, who has been identified as the suspect in Thursday's shooting at a FedEx facility in Indianapolis, was fired from the delivery services company ahead of the violence, according to family and friends who spoke with WXIN.
The local network is waiting for more details. A FedEx spokesperson confirmed to Newsweek that Hole was a former employee at the facility.
Hole was identified by law enforcement officials as a 19-year-old from Indiana. Investigators searched a home associated with Hole on Friday and seized evidence, including desktop computers and other electronic media, according to the Associated Press.
Hole began randomly shooting at people in the parking lot of the facility late Thursday before going into the building to continue firing. At least eight people were killed. Hole is reportedly also dead, apparently from a self-inflicted wound.
The police said that five of the injured people had been hospitalized with gunshot or shrapnel wounds, including two in critical condition who were expected to survive.
In a statement released after the shooting, FedEx said: "We are deeply shocked and saddened by the loss of our team members following the tragic shooting at our FedEx Ground facility in Indianapolis. Our most heartfelt sympathies are with all those affected by this senseless act of violence. The safety of our team members is our top priority, and we are fully co-operating with investigating authorities."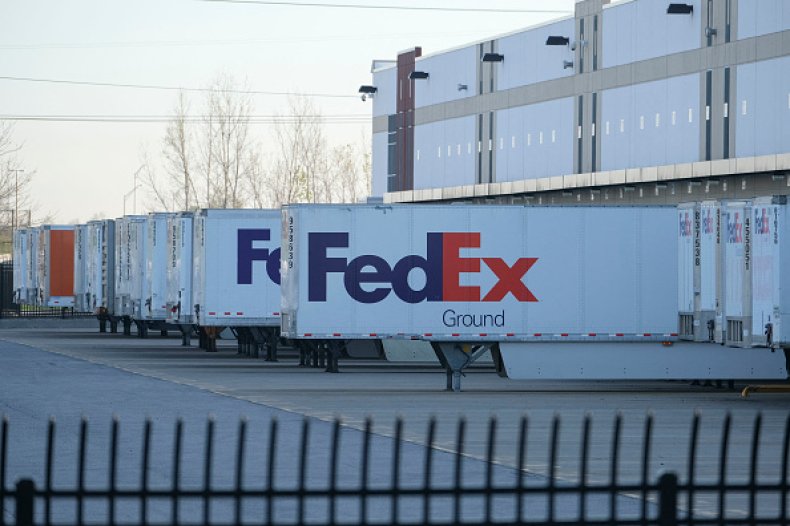 Deputy Chief Craig McCartt of the Indianapolis Metropolitan Police Department said that Hole "just appeared to randomly start shooting" when he arrived at the sorting facility.
"There was no confrontation with anyone who was there," McCartt said during a Friday morning news conference.
Paul Keenan, the FBI special agent in charge of the Indianapolis Field Office, said it was too early to speculate on a motive for the shooting.
A police report obtained by WXIN shows that on March 3, Hole was taken to the hospital by police. The report states that he "purchased gun within 24 hours & voiced suicidal ideation." His mom and sister were there.
The FedEx facility where the shooting occurred is on the city's southwest side and was known to have staffed a large number of Sikh employees.
In a Friday news release, the Sikh Coalition's executive director, Satjeet Kaur, said that "Sikh community members are among those injured and killed by the gunman in Indianapolis last night."