'Tropic Thunder' Star Brandon T. Jackson Says God Has Forgiven Him for Playing Gay Character
Tropic Thunder actor Brandon T. Jackson, a devout Black Hebrew Israelite, has claimed God has forgiven him for playing a gay character in the hit comedy movie.
In Tropic Thunder, Jackson played Alpa Chino, a rapper and actor who is not yet out and coyly admits to having feelings for a friend named Lance in one of the movie's big ensemble scenes.
But speaking to TMZ this week, Jackson said the part went against his religious beliefs and he believes he "was on thin ice then with the father."
"But he had his mercy. His grace was there," Jackson went on, adding that he doesn't have regrets about "his journey" but has come to realize his "power source is from the most high god of Israel," suggesting he wouldn't make similar career choices today.
Tropic Thunder, directed by and starring Ben Stiller, was a huge hit in 2008. The comical film starred Jackson, Stiller, Robert Downey Jr., Jack Black and Jay Baruchel as a group of eccentric actors making a Vietnam War drama who are left stranded in the middle of a jungle by their exasperated director. The film earned Downey Jr. an Oscar nomination.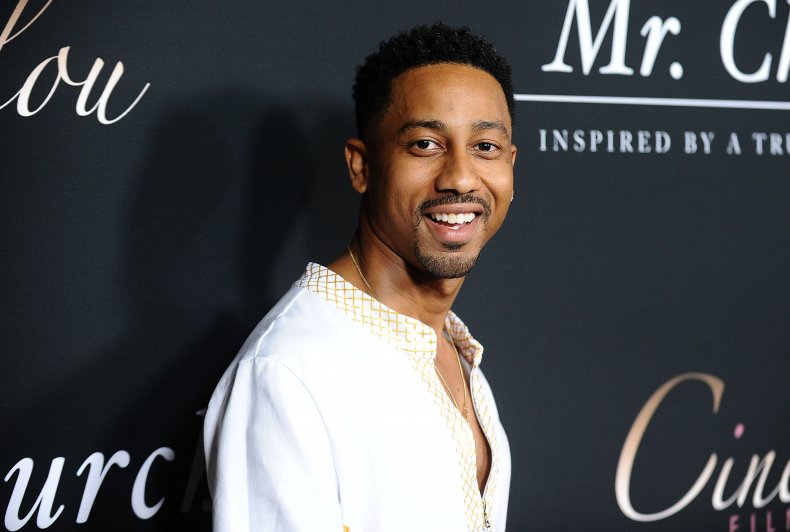 Jackson, 35, is also known for starring in a pair of Percy Jackson films, based on Rick O'Riordan's best-selling young adult fantasy novels, and 2011's Big Mommas: Like Father, Like Son, a spin-off of the Martin Lawrence film Big Momma's House.
Speaking to TMZ, Jackson also expressed some repentance for his role in Big Mommas, in which he wore a dress. The actor said that men wearing dresses goes against his religious beliefs, citing Deuteronomy—or Devarim—22:5, which appears in the Christian Old Testament and the Torah, and states: "A woman shall not wear that which pertaineth unto a man, neither shall a man put on a woman's garment."
"It says you shouldn't wear things pertaining to a woman," Jackson said. "You'll be cursed. If you don't follow all the commandments that the father says to do, you'll be cursed."
Jackson said that he feels his career and personal life were cursed as a result of some of his career choices.
"If you look at Deuteronomy 22:5, I broke that law. When you break a law, you get punished," he said. "Nothing went right, not just in my career, but my personal life."
Black Hebrew Israelites believe they are descendants of the ancient Israelites and as such Jackson said his "power source" is connected to his bloodline. He believes he hasn't achieved the same level of success as stars such as Tyler Perry because he broke the laws of his religion.