Who Is Brandon Thomas Lee? Tommy Lee Claims Son He Shares With Pamela Anderson Physically Assaulted Him
Mötley Crüe rocker Tommy Lee has accused his son Brandon of physically assaulting him.
Lee claims that Brandon Thomas Lee—his eldest son with Baywatch star Pamela Anderson—knocked him unconscious Monday night.
"My fiancé and I were in bed when my son busted into the room and assaulted me. I asked him to leave the house and he knocked me unconscious. He ran away from the police. THAT'S the truth," Lee tweeted.
People confirmed with the Los Angeles County Sheriff's Department that police officers were called to Lee's house in Calabasas Monday.
Brandon, 21, is the eldest of Lee's two sons with ex-wife Anderson. They also have a 20-year-old son, Dylan Jagger Lee. Both the former couple's sons are models and Brandon has done print and runway work for Dolce & Gabbana.
Lee, 55, recently hit out at his ex-wife on Twitter following an interview with British television host Piers Morgan, in which she spoke about her marriage to the rock star and their infamous sex tape.
Lee is referring to Anderson's claims that he physically assaulted her during their relationship.
Anderson told Morgan: "I didn't hit him [Lee] at all. I had [hold of] Dylan and he took Brandon and ran out the door with him ... I had to call 911 and then when he knew I did that, he smashed my head into the phone. It just got very ugly. I haven't thought about this in a long time but yeah, it was bad."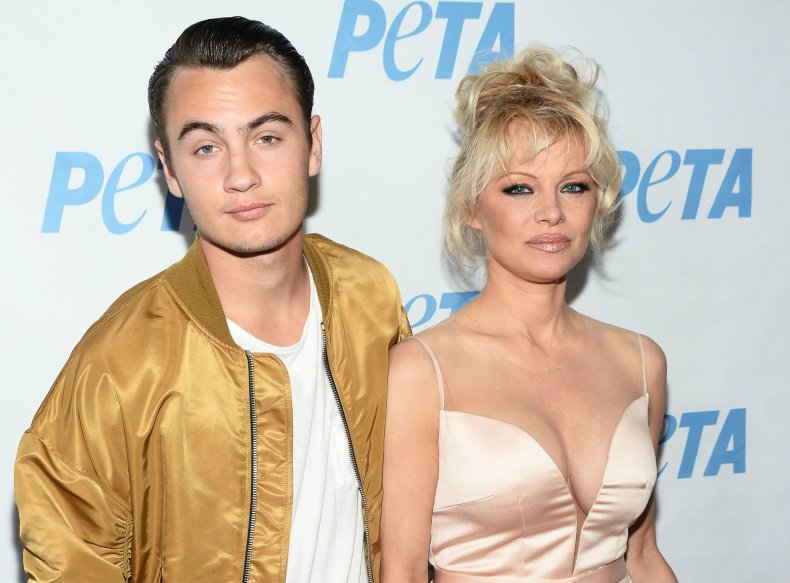 Anderson, 50, also spoke about the couple's sex tape, saying she never received a "dime" of the film's rumored multimillion-dollar profit.
"We filmed everything, Tommy and I would film everything and we were naked all the time. It was never a honeymoon tape, just him and I being in love and doing crazy things and filming it. I've never seen it, I don't want to see it," she said. ""It was really devastating … this really did not help our marriage."