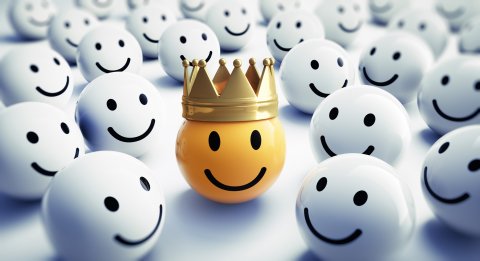 Brands are offering more than just freebies and cash rewards to get customers to stay put these days. "Probably the biggest trend has been to go from a strict 'buy this, get that' to a more experiential, lifestyle kind of focus," says Howard Schneider, who has worked in the brand loyalty space for over 20 years and helped pioneer programs at companies like Hilton Hotels and Neiman Marcus.
Over 90 percent of companies now have some type of customer loyalty program according to a recent Accenture report. The average U.S. household enrolled in 18 different loyalty programs. Some of those programs are hugely important to company bottom lines. Starbucks Rewards members, for instance, are now responsible for 53 percent of the dollars spent at the coffee chain.
With so many offerings, the question becomes how to stand out and how to engage members long-term. Jess Huang, a partner at McKinsey & Company says, "Loyalty has been up for grabs during the pandemic—75 percent of consumers have tried new digital behaviors, channels, and brands, and 40 percent switched brands entirely."
Huang and Schneider agree two things are now key for retaining customers: offering one-of-a-kind experiences and personalization.
"You want to give people not just a quid pro quo, but something that differentiates you and gives them an experience they can't get anywhere else," Schneider says. Citibank for example, not only offers points or cash back for using their credit card, but also things like backstage passes to concerts or front row seats to sports events. Clothing company The North Face's XPLR Pass program lets members earn points through things like attending The North Face events and checking in at national parks on the app. Points can then be applied towards travel packages or other "experiential reward" exclusive to XPLR members.
Hilton Hotels offers automatic room upgrades to Diamond members, as well as little perks, like complimentary water bottles. "Even those small things like a bottle of water can make a big difference," Schneider says,
Besides earning points, Sephora's cult classic Beauty Insider program offers perks to members like first access to products, one-on-one meetings with brand founders and exclusive gifts. Sephora's program also appeals to values-based consumers; the company now lets you donate your points to a featured charity, currently National CARES Mentoring.
McKinsey's Huang says, "Our research found that companies that excel at personalization generate 40 percent more revenue from those activities than average players." According to McKinsey research, 71 percent of consumers expect personalized interactions with their brands, and 76 percent get frustrated when it doesn't happen. According to Schneider, customers understand the deal behind loyalty programs—handing over data about your buying habits in exchange for rewards—and expect brands to make that trade worth their while. He says, "I am explicitly saying, 'In exchange for me sharing data about what I buy and answering other questions you might ask me, I'm going to get special pricing and I'm going to get offers tailored to me.'"
Sephora emails Beauty Insider members letting you know when your favorite brands have new products. Starbucks offers deals to customers on specific items they've ordered before. Schneider says Kroger is a good example of a brand that knows its customers well and personalizes offers accordingly; they don't send dog food coupons to shoppers who are cat people.
Meanwhile paid loyalty programs and subscriptions are also on the rise. With business travel way down, airlines have experimented with subscription based loyalty plans in addition to their traditional point-based programs This February, for example, Alaska Airlines launched its Flight Pass program, the first subscription-based flight service in the U.S., in which members pay a fixed membership fee in exchange for six, 12 or 24 nonstop, roundtrip trips on routes in the Western U.S. Fly Pass users have to commit to a full year of monthly payments.
One McKinsey survey showed members of paid loyalty programs are 60 percent more likely to increase spending with the brand after, while free loyalty programs only increase that likelihood by 30 percent. However, Huang says, "The bar for value to the customer is high—if you expect the customer to pay, the benefits need to clearly outweigh the fees." Amazon Prime justifies its $14.99 monthly fee by offering two-day shipping on a huge variety of goods as well as streaming entertainment options. A subscription program from a retailer with smaller more specialized offerings may not be such an attractive deal.
What's on the horizon? "I expect loyalty programs will continue to evolve to be more than static programs with set rules and into more dynamic ecosystems that can grow with the consumer," Huang says. Experience and personalization will still be important, he says, but partnerships are expected to grow, with multiple companies from different industries developing joint loyalty programs.