Calls to Boycott Brandy Melville After TikTok Star Accuses Fashion Brand of Racism
There are calls to boycott fashion retailer Brandy Melville after a TikTok star posted a series of videos accusing the brand of racism and discrimination.
TikTok user CallieJeanxo shared a video about her experience working at Brandy Melville for three months when she was 17. The video now has more than 6 million views. Callie says she got the job was approached by an employee while shopping at the store, and despite having no work experience, was offered the job because her eyes are "really pretty."
In the first video, Callie says a girl came into the store asking about a job, so Callie took her resume to her boss. She says the boss looked at it for "half a second" before asking "what does she look like?"
After struggling to describe her, the boss asked "what race is she?" When Callie said she was Asian, the boss "peaked her head out" and said: "No, tell her we're not hiring," when they actually were hiring. In another video, she says: "They only hire based on a certain look—it's really f***** up—no matter how qualified you are."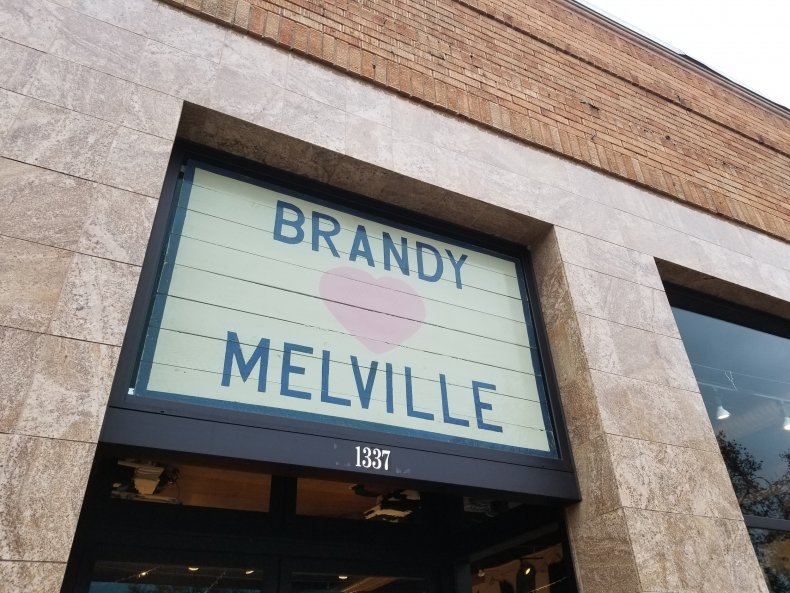 The TikTok user then goes on to talk about another employee who was "bigger than the rest" of the staff. She was made to stay behind the cash register, "so nobody could see her body."
The employee would also have to come up with reasons why the one-size-fits-all clothes would fit her, to which she would respond: "It could be a cute neck scarf if it doesn't fit as a dress."
Brandy Melville has long been criticized for its one-size clothing policy, which typically fits only very small sizes. The employees were trained on how to explain to customers why clothes didn't fit in a way that wouldn't offend them, according to Callie.
Some social media users were not surprised about the new allegations against the brand, saying this is not the first time Brandy Melville has been accused of racism.
One Twitter user said: "wait a damn minute. are y'all JUST NOW finding out that brandy melville only hires skinny white girls? b**** they've been exposed for a WHILE," and another said: "people being surprised that brandy melville is problematic...... was the fact that they only sell XS/S clothes not already an indicator?"
Another Twitter user said: "how did y'all not know brandy melville was sketchy like you walk into the store and only see skinny white girls... like all you had to do was open [your] eyes how are you surprised????"
Newsweek has contacted TikTok user @CallieJeanxo and Brandy Melville for comment.