Brangelina: Why Are We Invested in Celebrity Couples and Devastated When They Split?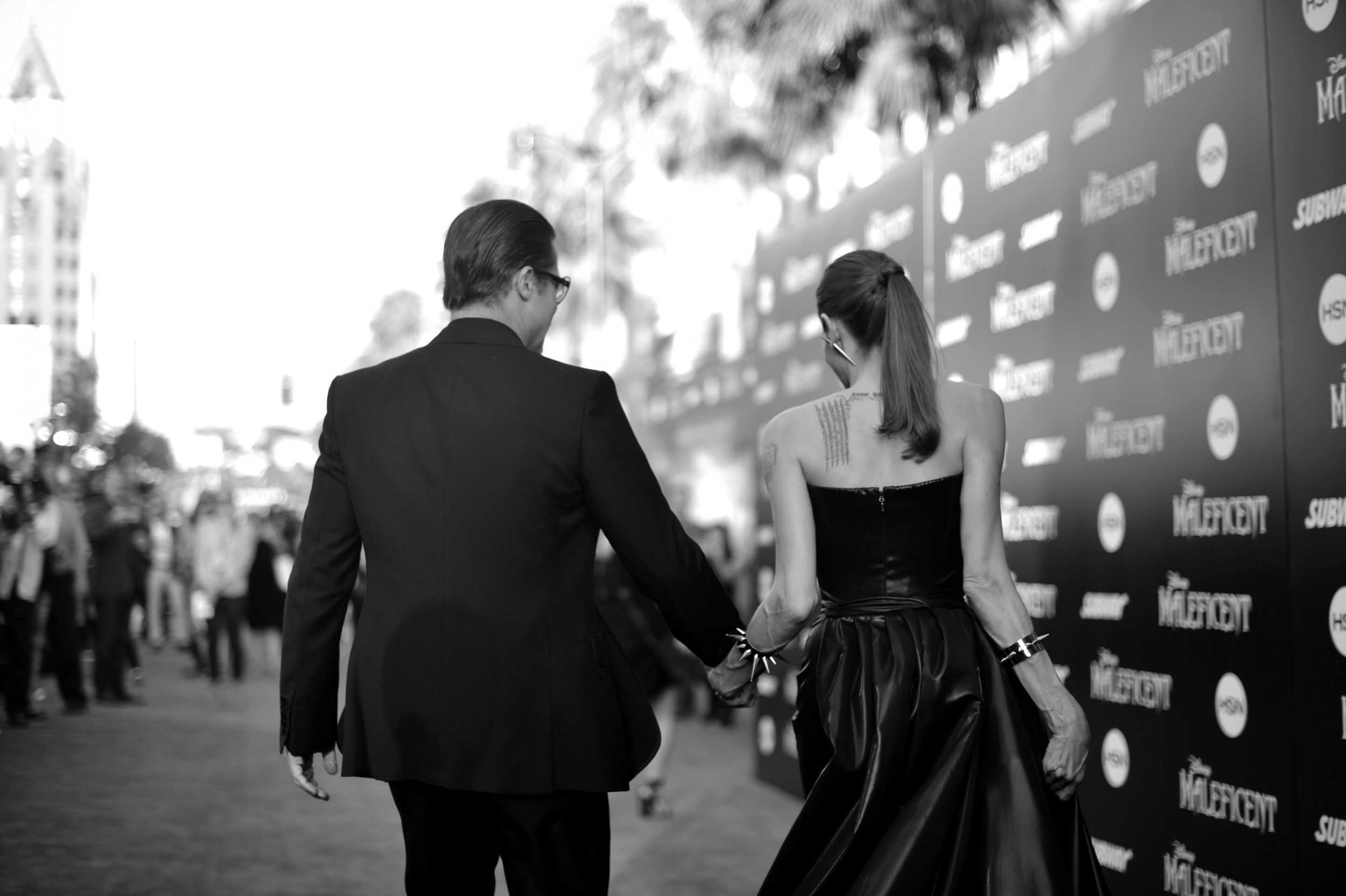 In his great letter from Reading Gaol, De Profundis, Oscar Wilde bitterly chastises Lord Alfred Douglas, his former lover, with a terrible accusation. Douglas has not lived his own life, Wilde writes. Douglas has leached his life from the lives of others, not least from Wilde's. Douglas's life is therefore a borrowed life, a half life, a distorted reflection of others' lives.
This matters tremendously to Wilde. His humiliation in prison has convinced him that the greatest task that faces human individuals is to live their own lives, to own them, including the suffering. Then, they find dignity, individuality, truth. The flaw with living through the lives of others is that it destroys these supreme qualities. "To deny one's own experiences is to put a lie into the lips of one's own life. It is no less than a denial of the soul," he explains.
The huge interest in the failed marriage of Brad Pitt and Angelina Jolie reminded me of Wilde's warning. Wilde pinpoints why celebrity culture is so corrosive, of celebrities and their admirers.
Okay—a little gazing at the glamor of others may be harmless enough. Who can't resist the temptation sometimes? But it does feel as if it's become endemic today, to the point of being a kind of sickness.
Wilde tells us why. "Most people live for love and admiration. But it is by love and admiration that we should live." Living by love and admiration takes us into life. It enables us to discover the fullness of life. Living for love and admiration is a desperate twisting of life's promise; a narcissistic insistence that life shores up an emptiness inside.
Psychotherapists call it projection—unconsciously detecting in others what we fail to make contact with in ourselves. Getting to know the way you project onto others is a major part of psychotherapy.
And we all do it. There's the moment of road rage when a split second delay at the lights precipitates a deluge of projected anger. There's the moment of envy when we long to look as good as the model in the magazine, and vow to start running or shed a few pounds. Or there's the moment allegedly described by Gore Vidal, when he remarked, "Every time a friend succeeds something inside me dies." That something is part of himself. He's projected his own desire for success into the friend and watched his desire being taken from him in the process.
Or there's the projections involved in watching the split of celebrities. It's to borrow from their suffering. Just what's being borrowed or projected only you yourself can say. Perhaps it's a substitute for your own losses in love? It's easier to feel sadness for them than to experience your own sadness. Perhaps it's a kind of schadenfreude that the golden couple have fallen, implying perhaps that you have a hidden longing for wealth, beauty or fame. Who knows?
But Wilde's warning, and the mechanism of projection, might also turn the news story into an opportunity. If the Pitt-Jolie saga grabs you, even for a moment, ask yourself: why? What's going on when you observe them? What are you borrowing? What are you losing? And can you take your own life, including its suffering, back again?
Mark Vernon is a psychotherapist in London. Follow him on Twitter: @platospodcasts.