UPDATE: July 20, 2018, 10:19 a.m. EST—At least 13 people were killed and four others remained missing after a boat sank in a lake near Branson, Missouri, Thursday night. The duck boat capsized in Table Rock Lake, likely as a result of severe weather in the region.
Suzanne Smagala, a spokesperson for Ride the Ducks Branson, told Newsweek the company was working with authorities.
"We are deeply saddened by the tragic accident that occurred this evening at Ride The Ducks Branson," Smagala told Newsweek. "This incident has deeply affected all of us. We will continue to do all we can to assist the families who were involved and the authorities as they continue with the search and rescue. The safety of our guests and employees is our number one priority."
UPDATE: 10:27 p.m. EST—The Stone County Sheriff's Office said at least eight people were killed in Thursday's boat accident, KY3 reported. It was unclear how many others were injured or what the extent of their injuries was.
The Cox Medical Center in Branson said it was treating six patients with minor injuries, three of whom were under the age of 18.
UPDATE: 10:22 p.m. EST—Authorities confirmed to local media that there were fatalities after a duck boat capsized near Branson, Missouri, Thursday. It was unclear how many people were killed or how many others were injured.
The accident occurred on Table Rock Lake, possibly as a result of severe weather in the area. The craft sunk in the lake where it still remains, local news outlet KY3 reported.
UPDATE 10:02 p.m. EST—The boat that capsized Thursday evening in a Branson, Missouri, lake was identified as a "Ride The Ducks" craft. The boat is advertised on its website as an amphibious vehicle that "goes right from land into the river."
Ripley's Entertainment, which owns Ride the Ducks, could not immediately be reached by Newsweek for comment.
"Very sad to hear about this horrible accident," said Missouri Governor Mike Parson. "Prayers for all those involved and the first responders who are assisting."
Original story:
Authorities said a tourist boat capsized in Branson, Missouri, Thursday evening. The craft, a duck boat, capsized on Table Rock Lake after the region experienced thunderstorms.
It was unclear how many people were injured in the accident or what the extent of the injuries was, though Sheriff Doug Rader told local television station KY3 there were 31 people on board the boat. The Missouri State Highway Patrol, which was responding to the incident, did not immediately return Newsweek's request for comment.
The Southern Stone County Fire Department said on Facebook the incident was considered a "mass casualty" situation and that several agencies were responding.
It was unclear what, exactly, caused the boat to capsize.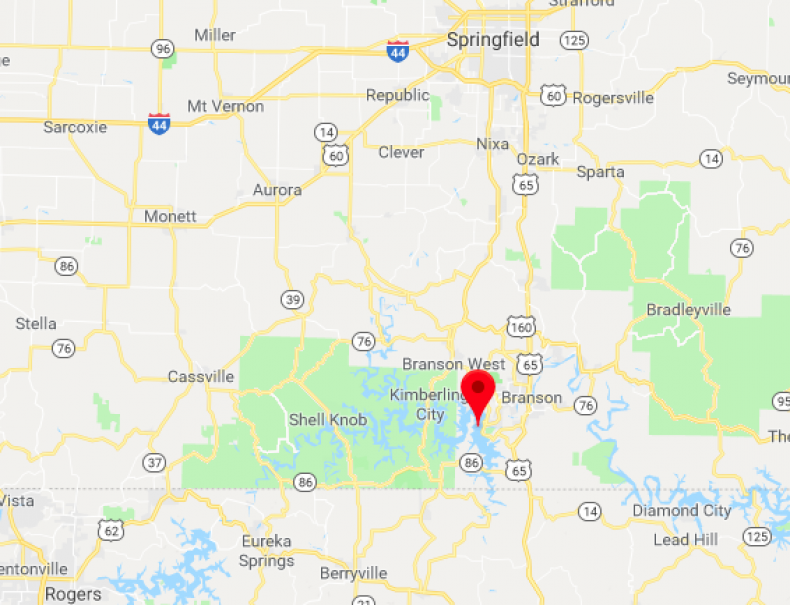 SaveSave
SaveSave