Branson's Virgin Galactic Rockets 51 Miles Into Space, Sets Space Tourism Milestone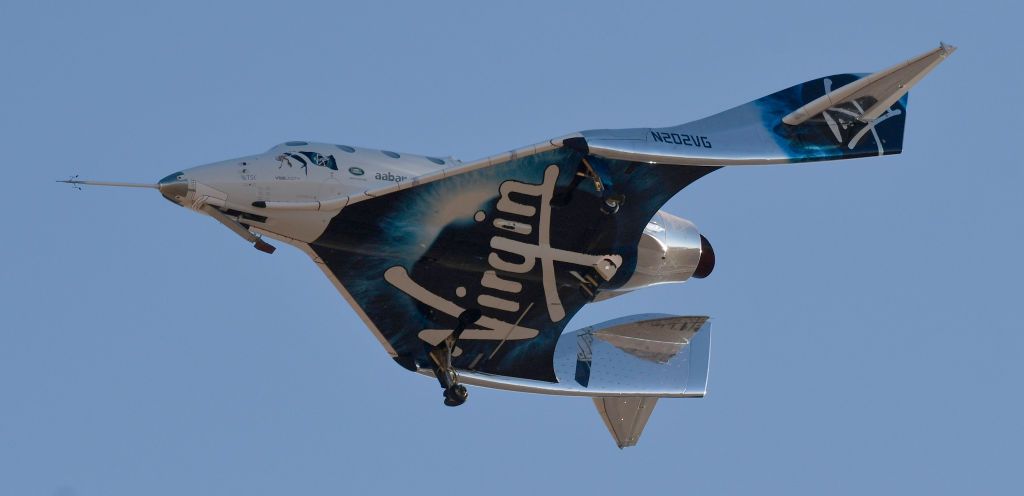 Virgin Galactic made history Thursday when its spacecraft VSS Unity rocketed into space and returned safely, taking a huge step in forwarding commercial space tourism.
In the process, Virgin Galactic turned two test pilots, Mark Stucky and C.J Sturckow, into first-time astronauts. Richard Branson, Virgin Group founder and owner of the company that built Unity, watched the historic moment from the Mojave desert in the California desert.
It's the first time since 2011, when the US retired the Space Shuttle, that humans have taken off from American soil and gone into space, reported Wired Magazine.
The test flight reached an altitude of 51.4 miles above the earth — the company's longest ever rocket-powered flight in its quest for space travel — after taking off from the Mojave Air and Space Port. The jet-powered Eve "mothership" lifted Unity from takeoff to 40,000 feet, where the carrier released Unity.
For 60 seconds, the two-man crew piloted Unity, pushing it to a speed of Mach 2.9 –— nearly three times the speed of sound — edging toward "the edge of space."
After performing a slow backflip in microgravity, Unity turned and glided back to land at Mojave, reported CNBC.
That distance is equivalent to nearly 83 kilometers. The astronaut designation is in keeping with U.S. military and NASA pilots who when they fly above 80 kilometers are reclassified as astronauts.
"Many of you will know how important the dream of space travel is to me personally," said Branson. "Ever since I watched the moon landings as a child I have looked up to the skies with wonder. This is a momentous day and I could not be more proud of our teams who together have opened a new chapter of space exploration."
One Virgin Galactic goal is to create a business model that quickly reuses the spacecraft for space tourism. The company has more than 600 citizen astronauts signed on to launch. Tickets cost $250,000 per flight.
Comparatively, Branson leads space tourism competition Jeff Bezos in gaining ground on the new business model. Reportedly, Bezos pumps nearly $1 billion a year from his Amazon holdings into Blue Origin, a rocket-building company that last tested the New Shepard rocket 322, 405 feet above earth last April.
In a double-whammy, Unity also carried four NASA-funded payloads on the mission, Virgin Galactic's fourth test flight. The payloads comprise technology experiments that collect valuable data for future missions.
Stucky and Sturckow will receive commercial astronaut wings at a Federal Aviation Administration ceremony in Washington, D.C., in early 2019.