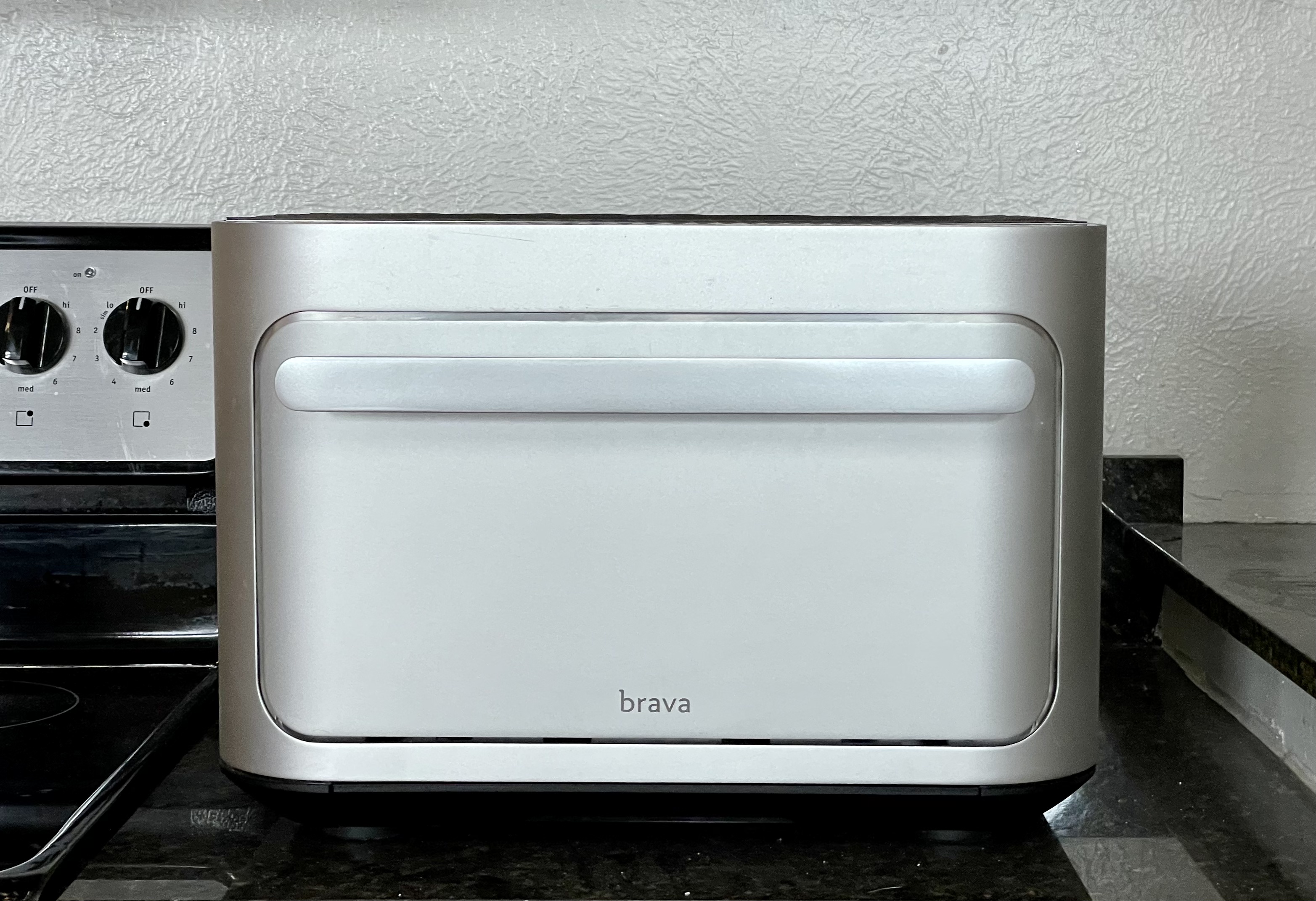 Do you need a smart oven? Maybe. Do I love using the Brava Smart Oven? Definitely. There are few gadgets that impact my daily life more than a phone, a car or TV. The Brava Smart Oven joins these items as an indispensable part of my daily routine.
The Brava is a smart countertop oven that cooks with light. This allows it to cook multiple courses simultaneously on the same tray or even with two trays stacked at the same time.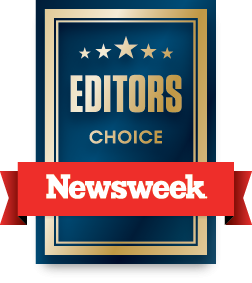 It's simplified cooking for one person and has saved me a lot of wasted food and helped me spend less money on takeout by making it easier and faster to cook a nice meal. I enjoy cooking, and I still enjoy making a nice meal, but now there is less mess since I can cook a steak and potatoes on the same tray. The Brava can bake, sear, toast, air fry, dehydrate and reheat.
The Brava Smart Oven starts at $1,095 for the Starter Set, which includes the Smart Oven, a TempSensor, Brava Plus Membership for two years, a glass tray and a metal tray. You'll definitely want to add the egg tray for super easy breakfasts. This should be a part of the starter set.
They also offer a loaf pan, square pan, muffin tin and a chef pan. You can get these as part of a kit or add them as you figure out what you need.
Performance & Features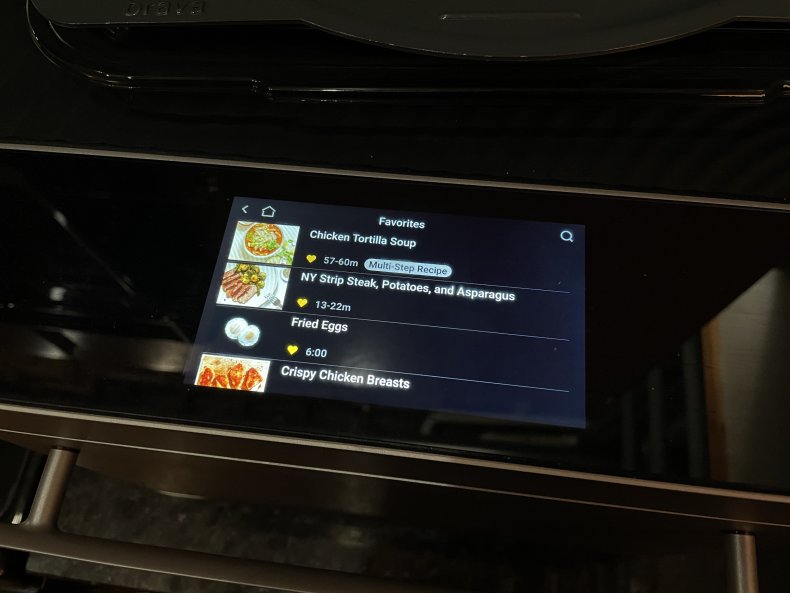 The Brava is an expensive investment, but I found that the multiple cooking modes meant that I didn't need to buy a dedicated air fryer, fancy toaster or other gadgets that I don't have the counter room or storage space for.
I use the Brava for most meals. It's as much a part of my morning routine as coffee. I love how simple it is to cook fried eggs. I can also make toast in it at the same time. I do wish there were more options for toasting. Brava only includes options for a few types of bread, but I've found that choosing sourdough works for most other bread types.
From a homemade shake and bake chicken to steak and potatoes, there are a lot of options. With the optional Brava chef pan, you can expand the cooking capabilities. One of my favorites is the chicken tortilla soup, which turned out delicious.
You can cook a small chicken in the Brava, but the internal dimensions are limited, so you won't be making big holiday feasts. The internal dimensions are 6.4-inches tall, 13-inches wide and 12.5-inches deep.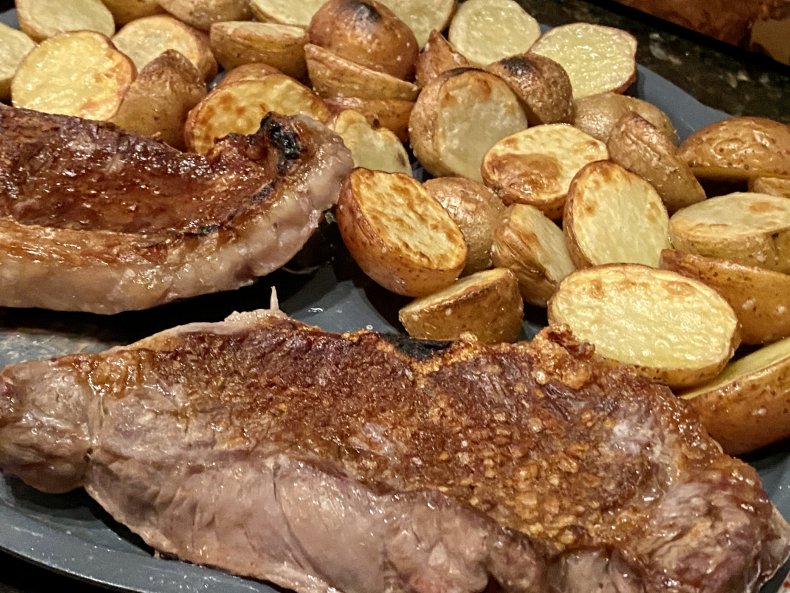 A camera in the Brava allows you to see your recipe's progress on the Brava screen or your phone. The Brava app on your phone lets you browse recipes, send them to your Brava and get updates when a recipe is done. It's not designed to start cooking or stop cooking remotely.
The Brava cooks with light, and it draws a lot of power. It should be on a dedicated circuit. My apartment shares two kitchen outlets, so I need to make sure that I don't run a high power draw appliance like a food processor while the Brava is on.
Brava recommends using the cookware they sell for the best results, but there is a list of options that are generally OK to use.
After months of testing, I still use my oven for bigger baking projects and some meals, but the speed, simplicity and easy cleanup keep me coming back to the Brava for most of my meals.
Design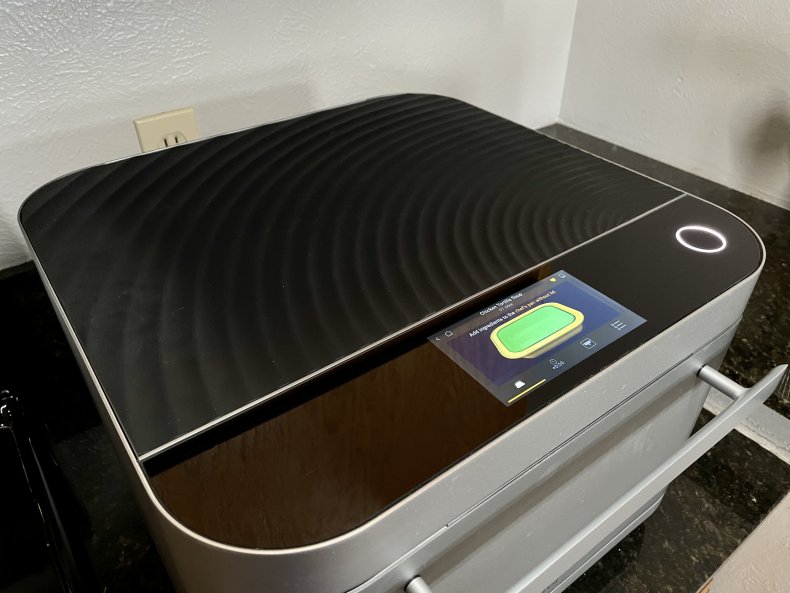 The Brava fits nicely on a countertop measuring 11.3-inches tall, 16.4-inches wide and 17.32 inches deep. The Brava calls for four inches of clearance on the sides, back and top.
The anodized aluminum finish is modern and fits in with a wide array of decor. The top features a silicone heat resistant mat that is perfect for resting a hot tray or storing a clean tray that you often use.
Brave cookware is sturdy, holds up to use well and is easy to clean. The chef's pan is a hefty and very versatile tool. The egg tray is something I use every day to streamline my morning routine.
Is the Brava Smart Oven Worth Buying?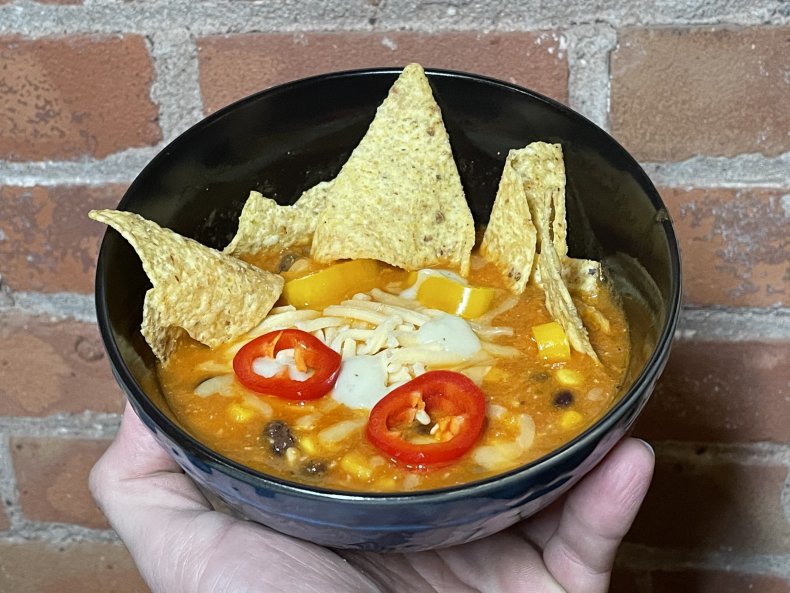 The Brava Smart Oven does come with some limitations, and the recipes are quite specific on quantity or type of ingredients. Yes, you can buy a very nice regular oven for the price, but if you rent, that isn't an option.
I've been using the Brava for 90% of my cooking, and while cooking for one person, it really shines here. I'll often go with the double recipe, and then I have leftovers for lunch or dinner the next day. The ability to cook two or three things simultaneously and have them ready at the same time is what really sells the Brava for me.
If you are cooking for more people, it can be a place to cook sides or keep something warm while using your oven or stovetop for something else.
The quality of the food is good, and while I was skeptical about the minimal seasonings on most recipes, I was pleased with what I could make. I still rely on my oven for some larger items, and when I don't want to get specific with the thickness of meat or a specific side dish, but the Brava is still my go-to tool in the kitchen.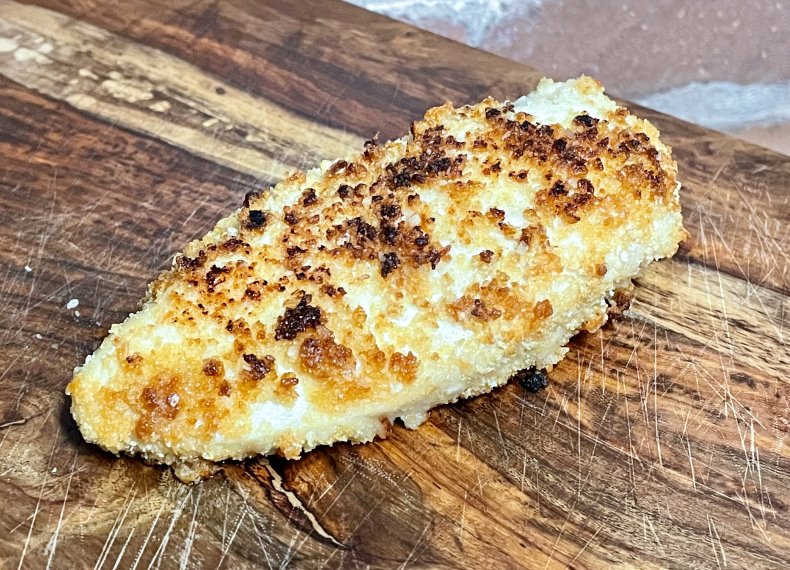 Newsweek may earn a commission from links on this page, but we only recommend products we back. We participate in various affiliate marketing programs, which means we may get paid commissions on editorially chosen products purchased through our links to retailer sites.