'Brave New World' Streaming: How to Watch the New Peacock Show Online
Peacock has now officially joined the streaming wars, with the NBCUniversal streamer launching its first set of originals. Leading these is Brave New World, an adaptation of the cult sci-fi classic Aldous Huxley novel starring Solo's Alden Ehrenreich. The first season's nine episodes are all streaming now on Peacock.
How to watch Brave New World online
U.S. viewers are able to watch the series for free via the Peacock free trial. The streamer is offering a seven-day free trial for users, giving viewers plenty of time to watch Brave New World in its entirety.
After that week of free Peacock, the service has multiple tiers depending on what content you want to watch and how many ads you want to see. Peacock Premium costs $4.99 a month or $49.99 a year with advertising, or you can pay $9.99 a month or $99.99 a year for a mostly ad-free experience—though according to Peacock's own site some content will still have limited commercials.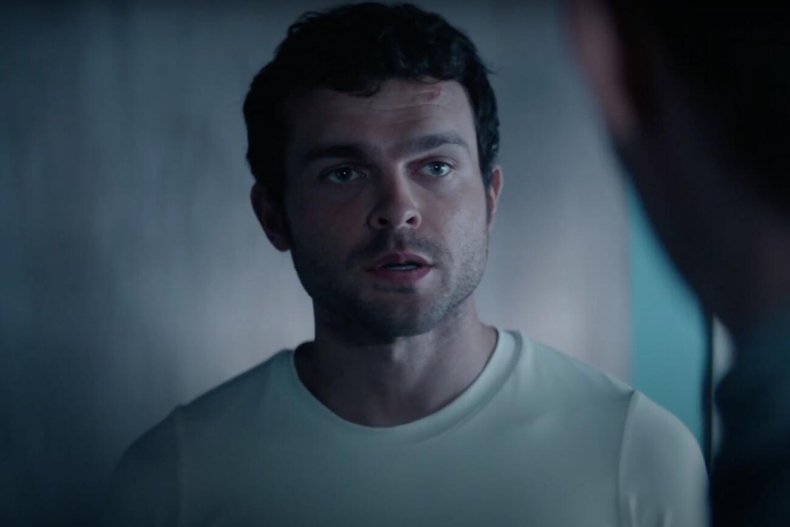 Though Peacock also has a completely free tier, viewers with that package are unable to watch Brave New World. Peacock originals are only available on the paid Peacock Premium version of the service.
All users are able to watch the service on the Peacock website. The NBCUniversal streamer also has an app available on iOS and Android, as well as a number of smart TVs. However, at the time of writing, Peacock is not available on Amazon Fire or Roku as the company behind the streamer was unable to make a deal in time with those device manufacturers.
As Peacock is a U.S.-only streaming service, viewers outside of America are currently unable to watch Brave New World. However, NBCUniversal has made some international deals that mean viewers across the world will soon be able to watch the show.
In the U.K., for example, Brave New World is set to come to Sky One later in 2020, meaning that the show will soon come to Now TV in Britain and Ireland. In Canada, meanwhile, Corus Entertainment has the exclusive rights to all Peacock originals, meaning that the show is likely to come to Showcase sometime in the fall. People in other countries will have to stay tuned for updates on when and where the show will be streaming.
While those viewers wait, however, they can see the trailer Peacock released from the show. The streamer has also released a synopsis to whet viewers' appetites. That summary reads: "In a utopia whose perfection hinges upon control of monogamy and privacy, members of the collective begin to question the rules, putting their regimented society on a collision course with forbidden love and revolution."
Brave New World is streaming now on Peacock.