Talk about man's best friend—a family reportedly lost their beloved pet husky after the dog sustained fatal injuries protecting their home from a venomous snake.
According to Oriental Daily, translated by Says.com, The husky, named Dai Bao, is said to have encountered the snake on March 20, when the creature approached the family's home in Taiping, Perak, Malaysia. Attempting to protect his owners, the husky attacked the massive four-foot-long cobra.
Dai Bao's owner, known by her first name, Yap, reported that the husky, who had been rescued from the street just two years before, managed to injure the cobra significantly in the fight. However, Dai Bao did not escape unscathed.
Yap told Guang Ming Daily that she and her family discovered the incident when her daughter heard Dai Bao's bark and went to investigate the noise. She found Dai Bao with the snake in its mouth.
"Dai Bao loosened his bite and the injured snake fell to the ground," she said, describing the scene. She called it a "stalemate" between the two creatures.
The daughter said Dai Bao had a bloody nose and had obviously been bitten. Once her mother and some nearby relatives managed to get the snake under control, she took the husky to receive medical attention.
When she spoke to a veterinarian, however, she received unfortunate news. "The veterinarian told my family to be mentally prepared because there is no venom antiserum for animals in Malaysia," she said. "The dog had to go through this ordeal in order to survive."
Dai Bao received injections and an IV drip, but the intervention was not enough to save the brave husky.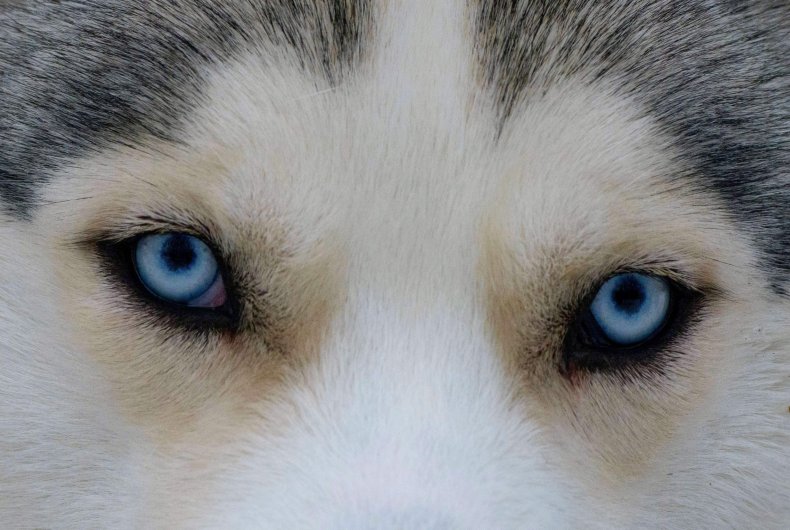 By the time Dai Bao was adopted by Yap and her family in 2019, he had already experienced a life of hardship.
Dai Bao was first taken in by a shelter as a stray and wasn't adopted by Yap until around three or four years of age. When the family adopted the husky, he was suffering from skin diseases and was severely malnourished.
After a few months, Yap and her family were able to nurse Dai Bao back to health.
"After raising him for about three months, Dai Bao recovered his health, gained weight, and became a handsome and cute dog, who brought us a lot of joy," Yap said.
The family's children reportedly named Dai Bao after the main character in Disney's Dumbo—a heartbreaking reference to everything the husky had overcome in his short life.
Dai Bao will reportedly be buried under a tree next to the family's house, which was one of his favorite places to play.