Bravo's 'Buying It Blind': Why This Couple Purchased Their Home Without Seeing It First
Buying a house is one of the most stressful things a couple can do together. In the new Bravo series Buying It Blind, couples put their faith in three experts to find the perfect home, but there's a catch: They don't get to choose the house that they buy. They sign over their life savings and allow the experts—Atlanta Real Estate Agent Anna Kilinski, visionary Contractor Jen Metzger and Designer to the stars Michel Smith Boyd—to purchase (what they hope) is the home of their dreams and not a house of horrors.
Of course, it doesn't seem that way in the beginning. The experts purchase a home that needs renovations and aim to morph it into the perfect home for the couple. So why would anyone agree to such a thing? Jennifer and Eric Hrabowski, who got married in the middle of their episode, explained why they put their faith in the Bravo experts. Below is their exclusive interview with Newsweek.
Jennifer, Eric said that you persuaded him to agree to Buying It Blind. Why did you think this was the best option?
I figured, why not? I didn't have the time to go house hunting, due to my busy work schedule and the wedding planning, and Eric quite frankly doesn't have the patience. It truly was the perfect scenario for both of us.
What did it feel like to sign your life savings away? That must have been so scary!
It was terrifying, especially since Eric had never purchased a home before, but we were trying to trust the process. We felt a little better after meeting the experts, but we were still giving perfect strangers our hard earned money! Who does that?! I guess us.
In three words, describe what your thoughts were when you saw the house for the first time:
So many thoughts: WTF! That's not ours. You're kidding, right? Aw, hell naw! Oh, God, no!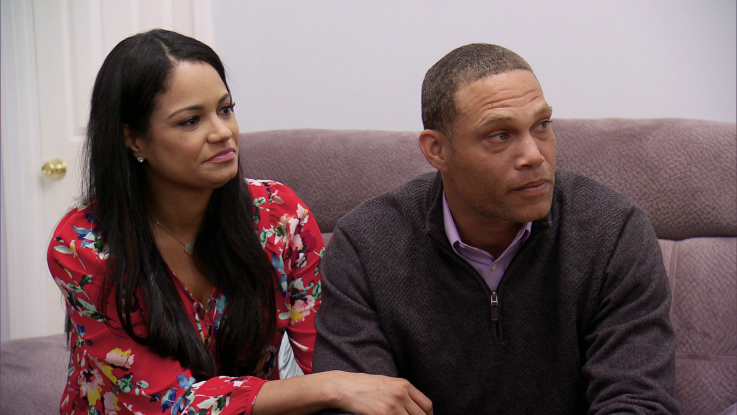 Were you scared that there wasn't enough money left over in the budget for renovations when you saw the house for the first time?
Yes! We thought most of the money would be spent on the exterior and nothing would be left to update the interior. The exterior needed a lot of work!
It seemed like they gave you everything you wanted: man cave, diva room, bright kitchen, not a poop brown exterior... is there anything the experts didn't fulfill for you?
Eric really wanted a big yard for our son and the dog to play in. I would've liked the kitchen to have a center island but as Jen says, a perfect house does not exist.
Since you moved closer to work, do you like your new location?
Absolutely! So close to a lot of great restaurants, stores and work! The location is perfection.
What's your favorite room in the house?
The bathroom hands down! It's like being in a spa. So much space, with an amazing shower and tub. A close second is the diva den.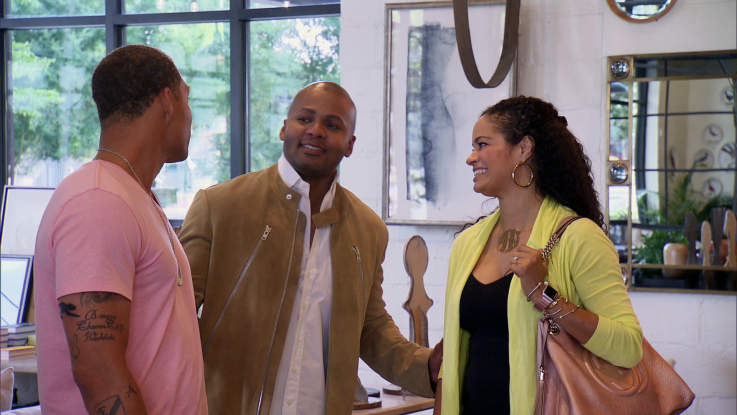 Do you plan on doing any reservations currently?
Not at the moment, but there are a few areas we would like to work on later on.
Do you have any regrets?
Yes. We wish we had more money to contribute to the renovation to get more of the house done because the wedding happened at the same time as buying the house we were just financially tapped out.
Would you recommend other couples to go on Buying it Blind?
Yes, but only if you are open to the process. The experts really know what they are doing! They saw the potential in a house we would've never given a second look. They helped us fuse our design ideals and elevated our style. Not to mention they picked a great neighborhood! Who knew handing over your life savings to strangers could work out so seamlessly?
Buying It Blind premieres Friday at 8 p.m. ET on Bravo.
Bravo's 'Buying It Blind': Why This Couple Purchased Their Home Without Seeing It First | Culture