'Brawl Stars' May Update: Is the Brawl Pass Worth It?
The May update for Brawl Stars has arrived, introducing brand new game modes, Gale as a brawler and the Brawl Pass.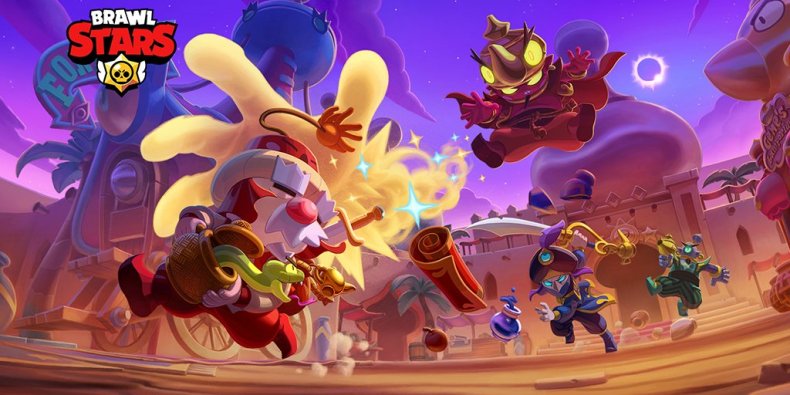 For season one, Tara's Bazaar offers a large selection of items to unlock by completing quests and earning tokens. The old system of earning Star Tokens to unlock boxes has been removed, instead being replaced with a battle pass achievement system popularized by Fortnite. You can get the free tier, which unlocks a reasonable amount of gems, coins and currencies needed to upgrade Brawlers. Here are the patch notes on the SuperCell website if you want to see all the balance changes and additions.
The Brawl Pass introduces quests to the hero fighter, allowing you to unlock more tokens by dealing certain amounts of damage, healing or fighting as certain Brawlers. Twenty-four-hour quests will appear once a day with other weeklong quests getting added every Tuesday and Thursday. Buying the premium Brawl Pass will also unlock new quests, making it a bit easier to earn tokens.
The premium Brawl Pass costs 170 gems, or 10 dollars, and unlocks even more in-game items like big boxes, emotes and the new Chromatic Brawler Gale. Buying this Brawl Pass can be seen as a risky venture, especially when compared to passes in other video games. No matter how many tiers you climb or rewards you earn, you'll never unlock enough gems to replace how much the pass actually cost you.
Fortnite's battle pass always has enough V-bucks on it's chart so players can recoup their investment if they play enough of the game. Spending that much money and not being able to get it back might not be worth it to a lot of people.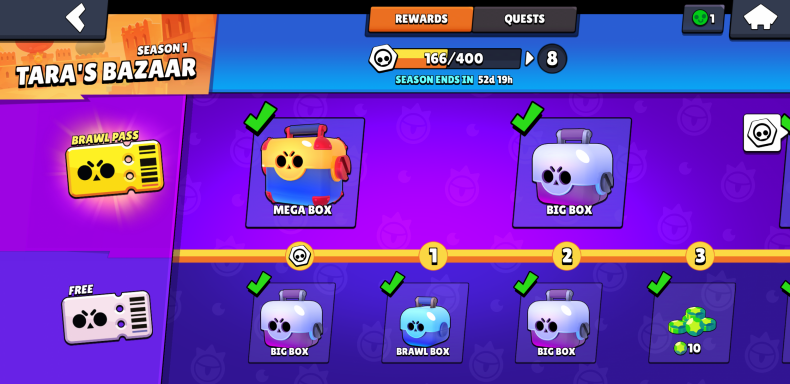 Others argue that the amount of gems and items in the Pass would far surpass how much each individual item would cost with gems, up to eight times what you paid. The Brawl Pass is worth considering if you are a serious player who would already be spending money on these gems anyway.
The Brawl Pass is a new idea for SuperCell in their hero shooter and they're still working out the kinks. I invested my $10 into the title, which has already caused me to play Brawl Stars even more than usual. This game update adds so much more to do, combined with the rewards from the set, that it really shows what polish and a good backbone can do to a game. Brawl Stars is one of the best mobile gaming experiences and if you haven't already downloaded it, look for it on the iOS or Play Store.
Have you purchased the Brawl Pass and has it been worth it? Tell us in the comments.