'Brawl Stars' Update: New Upgrade System, Landscape Mode And More
The latest Brawl Stars update is live and with it comes a pretty big shakeup for Supercell's upcoming game. Though the game is still is still in soft-launch status, with each new update it creeps closer to the actual worldwide release date. Below we've put together a quick overview of everything that changed in the latest update, including details about the new Upgrade system, which has seen its fair share of tweaks along the way.
Brawl Stars March 2018 Update: New Upgrade System, Landscape Mode And More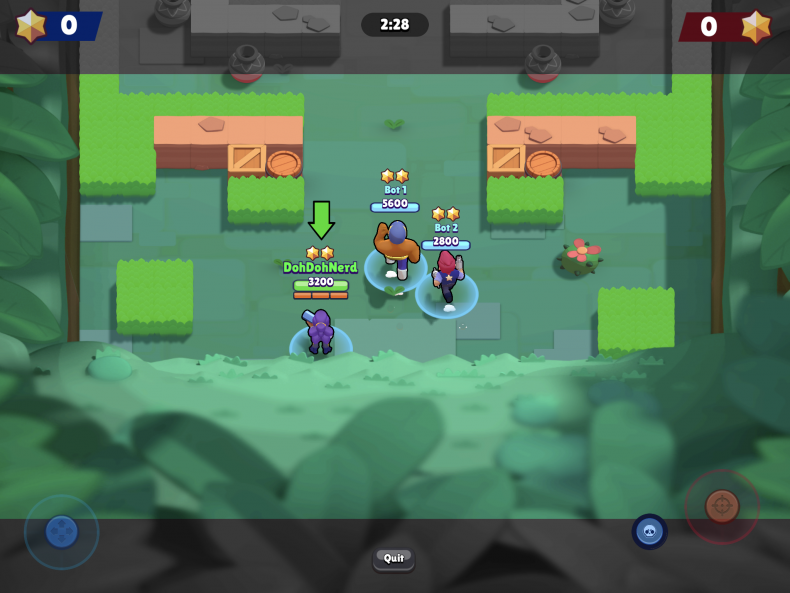 Landscape Mode & Joystick Controls
The first major change players will notice after the latest Brawl Stars update is the new Landscape mode. The dev's gave the community a heads up that this mode would be coming in their last Brawl Talk. The move to landscape mode was primarily decided in conjunction with moving to a joystick only control system. Prior to the update, players had the option to use either joystick or tap to move controls. The devs discovered a significant favoritism towards Joystick mode and decided to move to this control system alone. Moving to landscape mode definitely makes this control style easier to use, though it may be an adjustment for players who favored the tap to move controls.
New Upgrade System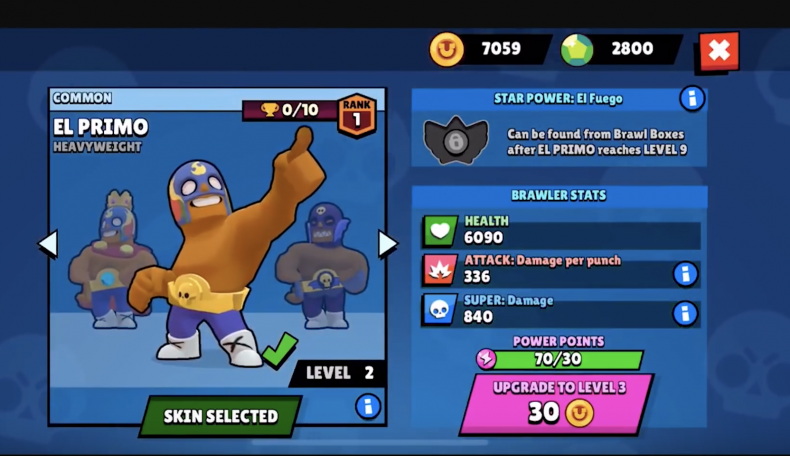 Brawl Stars Upgrade system has received numerous tweaks over the last several months and with this update players will move to a Power Points system. Here's how it works:
Power Points: Players will now upgrade their Brawlers by collecting Power Points. These can be found in Brawl Boxes and in the shop. Once players have gathered enough Power Points, the Brawler can be upgraded with a new type of "Coins," all the way from level 1-10.
Keys : Brawlers will no longer use coins to open Brawl Boxes. They will now use keys. Keys essentially take the place of the old coins and require gathering 100 of them to open a Brawl Box
New Coins - with the old coins gone, an explanation of how new coins work is needed. Instead of serving as currency, Coins now act as resource. Coins are used to purchase Brawler upgrade and can be found inside of Brawl Boxes
Brawl Boxes- with the changes to the upgrade system, Brawler Boxes have been updated as well. Players can now receive the following from Brawl Boxes:

Coins
Power Points
Key-Doublers
New Brawlers
Star Powers (after reaching Brawler Level 9)
Tickets.

Tokens, Pins And Brawler Levels: Tokens become obsolete in the new system so for players with Tokens left in their account, these will be converted into Keys for opening Brawl Boxes. Additionally, your Brawlers will be converted to their equivalent level in the new system, and the leftover pins/badges/etc will be converted into extra Brawl Boxes. Here's a breakdown of all conversions:

0 pin power -> level 1
1 - 2 pin power -> level 2
3 - 5 pin power -> level 3
6 - 9 pin power -> level 4
10 - 14 pin power -> level 5
15 - 20 pin power -> level 6
21 - 27 pin power -> level 7
28 - 34 pin power -> level 8
35 - 42 pin power -> level 9
50 pin power -> level 10
Excess pin power after the level minimum threshold is converted to Keys where 1 excess power = 100 Keys/ 1 Brawl Box
Remaining Tokens are converted to Keys where 1 Token = 5 Keys
After conversion, total is rounded up to the next Brawl Box.
Game Economy
With the new upgrade system also comes changes to game economy. Here's what you'll now receive when winning events and matches. According to the devs, the changes will give players and additional 57 keys per day.
3v3 Match - Win 10 keys, defeat 5 keys, draw 7 keys
3v3 Practice - Win 6 keys, defeat 3 keys, draw 4 keys
More Keys are now awarded to the top 4 finishers in Showdown
More Keys are now awarded for completing each event slot (60, 40, 20)
New event Key reward is now always 10 Keys
First win Key reward is now always 20 Keys
Maximum Key reward from Robo Rumble from 40 → 32
Balance Changes
This update contains a small number of changes to game modes and characters. They are as follows:
Boss Mode: Boss now has health decay. Maximum survival time is approximately 5 minutes
Gem Grab: New map added! Welcome to Sapphire Plains
Pam: damage increased from 160 → 180
El Primo: health decreased from 5800 → 5600
Additional Update Changes
Shop overhaul - Many more timed offers available in the shop
Many graphical and UI improvements and changes
Mask added to ensure the same field of vision across all devices
iPhone X compatibility
All Coin Boosters will be removed and refunded (4 gems/day)
Spawn Protection added to Showdown
Game Rooms made by friends are now shown under the friends tab