Bray Wyatt is at it again, but this time he's attacked WWE legend, Mick Foley at the Monday Night RAW Reunion.
In the final hour of the show, Mick Foley came out to show his appreciation for the fans and Monday Night RAW for giving him a lot of moments he'll remember. He was asked to pick out his favorite RAW memory and he selected his improbable WWE Championship victory in 1998.
As the video package plays, the monitor begins to skip and the lights start to flicker. Foley looks around when the lights go out and Bray Wyatt's The Fiend appears in front of Mick. He then uses the Mandible Claw - Foley's finishing move - on Mick causing the legend to pass out.
The segment ends with The Fiend kneeling over Mick and laughing. Check out the latest Bray Wyatt segment from the July 22 episode of Monday Night RAW below.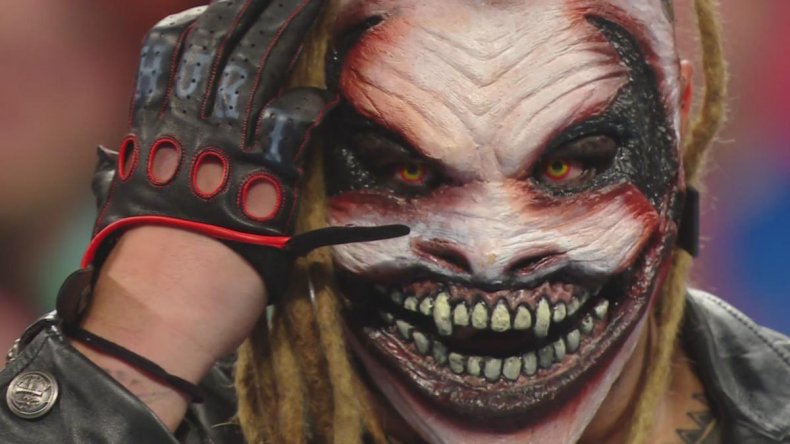 This is the second week since Bray Wyatt's on-screen return. Last week, he appeared after the Samoa Joe and Finn Balor match to attack the former Intercontinental Champion. He hit Balor with the Sister Abigail and even left a message on Twitter for Finn.
Bray Wyatt and Finn Balor feuded back in 2017. In the build, Wyatt supposedly unleashed the power of Sister Abigail and was set to take on Demon Balor at TLC that year. However, Bray Wyatt came down with a sickness which led to an impromptu match between Balor and AJ Styles.
Wyatt's feud with Balor would end there, but Bray would then get into a program with Broken Matt Hardy which led to the much-lauded "Ultimate Deletion."
Hardy would eventually win their feud and Wyatt would return at WrestleMania 34's Andre the Giant Battle Royal to help Matt win. This is where the two wrestlers started to team as the Deleter of Worlds.
Matt's real life injury forced the team to split after dropping the RAW Tag Team Championships to the B-Team and Wyatt was put off television.
Bray Wyatt wouldn't return to WWE television until April with pre-taped segments called the Firefly Fun House. For nine weeks, a new episode of Wyatt's demented children's show would air that introduced different puppets. These puppets would eventually make their way backstage at both Monday Night RAW and SmackDown Live when Firefly Fun House stopped airing until Wyatt made his proper return last week.
What do you think of Wyatt's second attack on the WWE? Who do you think he will face at SummerSlam? Let us know in the comments section below.
About the writer
Phillip Martinez is a game and culture reporter for Newsweek. Prior to joining Newsweek in 2018, he was a reporter and editor for iDigitalTimes and Player.One. A Bronx native, he graduated with his Bachelor's degree in Journalism from St. John's University in 2010. An avid Nintendo fan and wrestling mark, he's always looking to become a Pokémon Master while fantasy booking this year's WrestleMania. You can contact him at p.martinez@newsweek.com