Bray Wyatt's Latest Firefly Fun House is the Creepiest Yet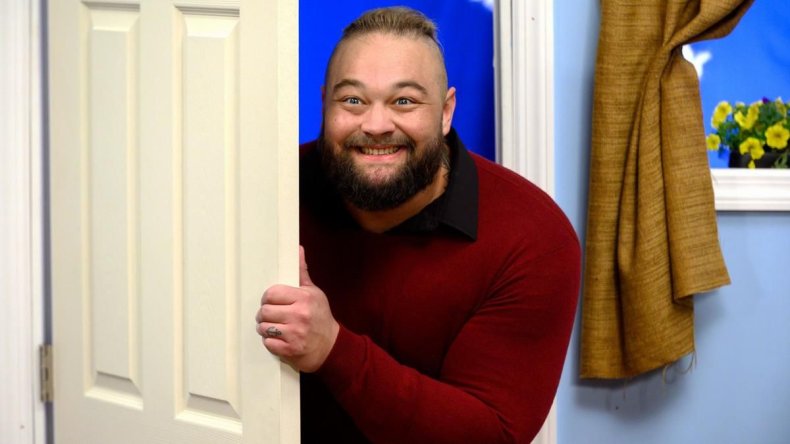 On tonight's episode of Monday Night RAW, Bray Wyatt premiered the latest episode of his Firefly Fun House and it's the creepiest one yet.
There's a lot going on in this one, so check out the official upload below.
The latest episode of Firefly Fun House starts with Bray welcoming the WWE Universe to his Fun House, but he's nowhere to be found. After a quick look around, Bray appears with Mercy the Buzzard, Abby the Witch and even Rambling Rabbit who was seemingly eaten last week.
Wyatt says he's sure glad they found him because this week he has a secret. Abby says since he woke her up for this, it better be good. Mercy tells Bray to hurry up because he has stuff to do. Bray says it's time to show the world what he's "really" been working on but he can't do it alone. He needs the help of all his fireflies. He asks who is with him as kids cheer.
Bray says the cheers warms his soul but not to worry because there is still a lot of darkness in his noggin. He says this time is different and that he learned to harness and control it. Wyatt's demeanor becomes solemn as he asks if they want to see his secret. Bray turns around as all three puppets look on in shock.
The camera cuts to black before creepy images of dolls are thrown on the screen. You hear Bray's voice say "let me in" as he has changed. Bray is now dressed in a leather jacket with striped pants.
He turns around to reveal a creepy clown mask as he sings "twinkle twinkle little star" and says his signature "yowie wowie."
This is just the latest in Wyatt's creepy but brilliant vignettes that began in April. After being off television for months, Bray has returned as - arguably - the highpoint of RAW. This new character is more demented than his past self, and it'll be interesting to see where this leads and how it translates in the ring.
Before tonight's episode, Bray took to Twitter to tell his followers that he has been dying to show this episode off.
What do you think of the latest episode of Firefly Fun House? Where do you think this will end? Let us know in the comments section below.