Brazen' Cast: From Alyssa Milano to Sam Page, Meet The Stars of the Netflix Movie
Nora Roberts' novel has been brought to life in the new Netflix thriller Brazen, which sees a familiar face lead the cast.
Despite receiving mixed to negative reviews, the romantic thriller has stormed to the top of Netflix top 10 charts around the globe. The movie is a modern retelling of the 1989 book Brazen Virtue, and follows the story of a woman trying to catch a serial killer who is murdering webcam models.
TV movie director Monika Mitchell (The Knight Before Christmas) takes the helm for Brazen while the screenplay was adapted by trio Edithe Swensen, Donald Martin and Suzette Couture.
As for who's on screen, here's a rundown of the cast list for Brazen.
Alyssa Milano — Grace
The hero of our story, Milano plays a murder-mystery writer named Grace who gets pulled into a real life plot involving her sister.
Milano is the biggest name attached to Brazen and has plenty of TV and movie experience on her resume. Best known for her role in Charmed, she's also starred in Who's the Boss, Fear, Mistresses and Insatiable.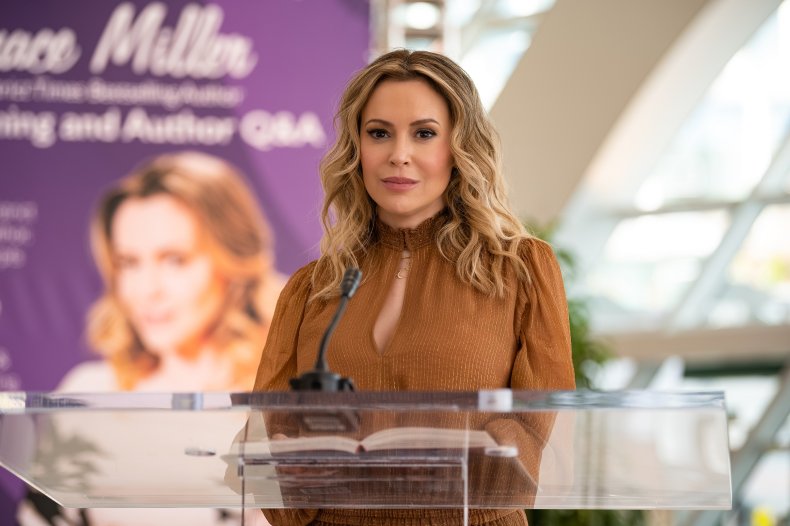 Her casting in the movie was criticized online by sections of original author Roberts' fan base who had an issue with Milano's role in the "Me Too" movement. Roberts publicly defended the casting, saying, "To those who state they'll never read my work again due to differing political viewpoints and opinions, or because a talented, experienced actor will play a role, I can only say that's their choice. I believe Ms. Milano and I will survive it."
Sam Page — Ed
Page co-stars alongside Milano as police detective Ed, the love interest.
He's had recurring roles in a number of massive TV franchises across his career. He played Sam Allen in Desperate Housewives, Greg Harris in Mad Men, and Connor Ellis in House of Cards. More recently he was a regular on FreeForm's The Bold Type as Richard Hunter.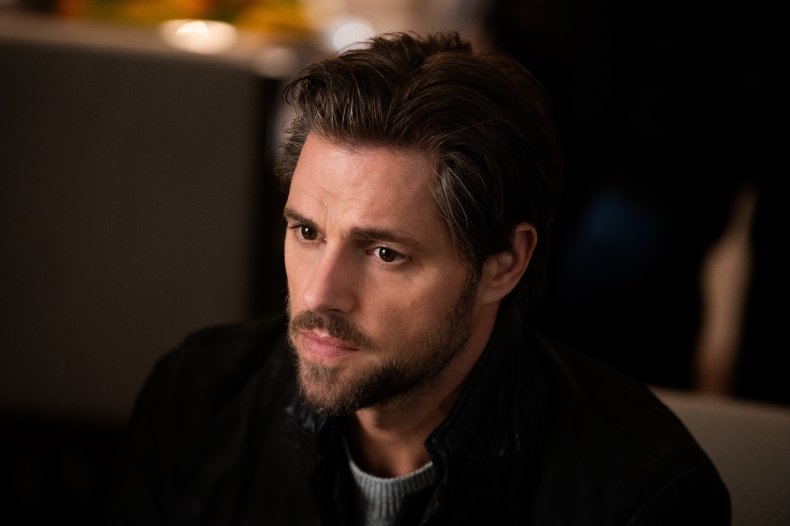 Emilie Ullerup — Kathleen
Ullerup is first seen in Brazen acting as her alter-ego Desiree. When she's not appearing on webcam though, she's Grace's sister Kathleen.
Chesapeake Shores actress Ullerup has starred in a number of TV movies, many of them based around the holiday season like Christmas Bells Are Ringing, With Love, Christmas and Hearts of Christmas.
Malachi Weir — Ben
Weir brought his distinctive look to the role of Ed's police partner Ben in the Netflix movie Brazen.
Billions viewers will instantly recognize Weir as he played Lonnie Watley from 2016-2019 on the HBO show.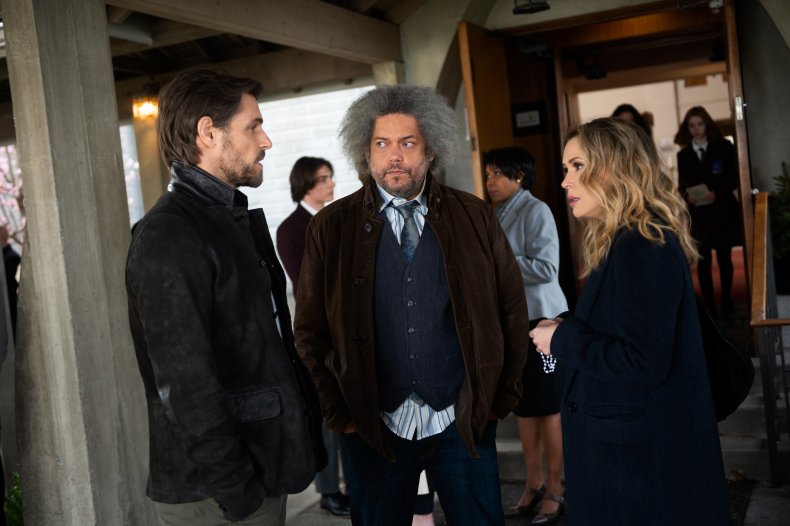 Matthew Finlan — Jerald Baxter
It's worth keeping your eye on the student Jerald Baxter in Brazen, played by young actor Matthew Finlan.
Finlan's onscreen appearances have mostly come in the form in small TV roles to date, with parts in Workin' Moms, Murdoch Mysteries and Nurses. He has two more movie roles coming up after Brazen, with Orphan: First Kill and My Fake Boyfriend.
Alison Araya — Captain Rivera
Captain Rivera is played by Araya who has past experience in law enforcement roles. She played Officer Lopez for three years in the TV series Arrow, as well as an Investigator role in Altered Carbon.
More recently, she's starred in a number of big name Netflix projects including Maid, Riverdale and Lost in Space. She's also got a role in the new HBO series Peacemaker.
David Lewis — Jonathan Breezewood
Canadian actor David Lewis may have one of those recognisable faces as he's got over 200 acting credits to his name. He plays Kathleen's ex-husband, and Grace's first suspect Jonathan in Brazen.
In his back-catalog of projects, Lewis has starred in Man of Steel, Dirk Gentley's Holistic Detective Agency, Child's Play, Unspeakable, The Big Year and The L Word, to name but a few.
Mitra Suri
— Carol Hayes / Roxanne
By day Carol, by night Roxanne, Mitra Suri makes an appearance in brazen but not in her normal capacity.
Though she has screen credits to her name as an actress, in the likes of Altered Carbon and The Flash, she's mainly known as a stunt performer. She's worked across many a TV and movie, including roles in the upcoming season of The Boys, Peacemaker and Yellowjackets. Suri has also has regular work on Arrow, Legends of Tomorrow and Nikita.
Orphée Ladouceur-Nguyen — Mary Beth Morrison / Raven
Ladouceur-Nguyen is another stunt performer who was asked to act as a webcam model in Brazen.
She can be seen acting in Altered Carbon and has also appeared in X-Men: Dark Phoenix and Titans. As a stunt performer, her work includes Mother!, American Gods, The Boys and The Voyeurs.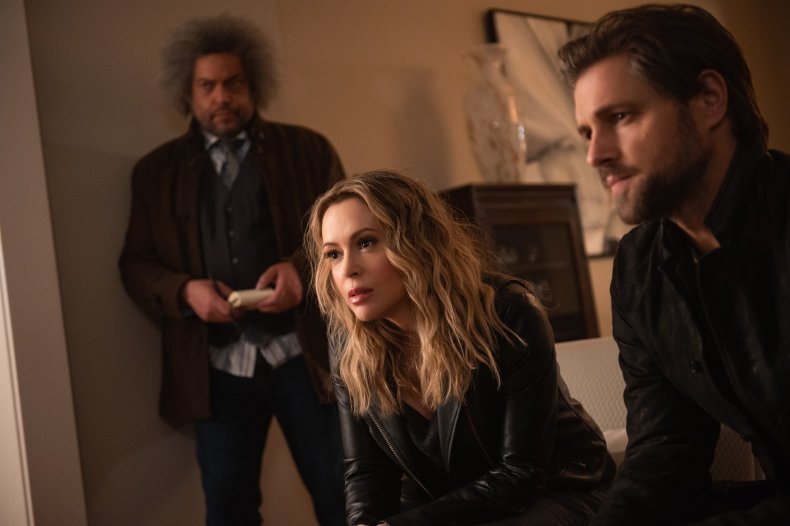 Brazen is available to watch now on Netflix.