'Brazen' Ending Explained: Who Is the Killer in the Netflix Movie?
Did you see the killer coming in the new Netflix thriller Brazen?
Alyssa Milano fronts the new romance murder mystery movie, streaming now. She plays a writer-turned-investigator as she tries to find out who killed her sister by luring them into a webcam trap.
The film is based on Nora Roberts 1989 book Brazen Virtues but puts a modern-day spin on the story with internet models becoming the new targets of the killer.
Brazen has topped the Netflix top ten charts in dozens of countries around the world. If you're one of the millions who've watched, here's that ending recapped for you once again.
NOTE: Spoiler warnings ahead
Who Is the Killer in Brazen?
There were a number of suspects investigated throughout Brazen: the ex-husband Jonathan, Billy the janitor and student Rand. But eagle-eyed viewers will have spotted the identity of the killer from the start.
As soon as Jerald appeared on screen, something was up. Authorities are made aware of Jerald's link to Kathleen (Grace's dead sister) when he refers to his former teacher as "my Kathleen."
Grace meanwhile has set up a trap for the killer who has developed a habit of murdering webcam models. Grace dresses up as her sister's online persona Desiree in an attempt to lure the murderer to her home.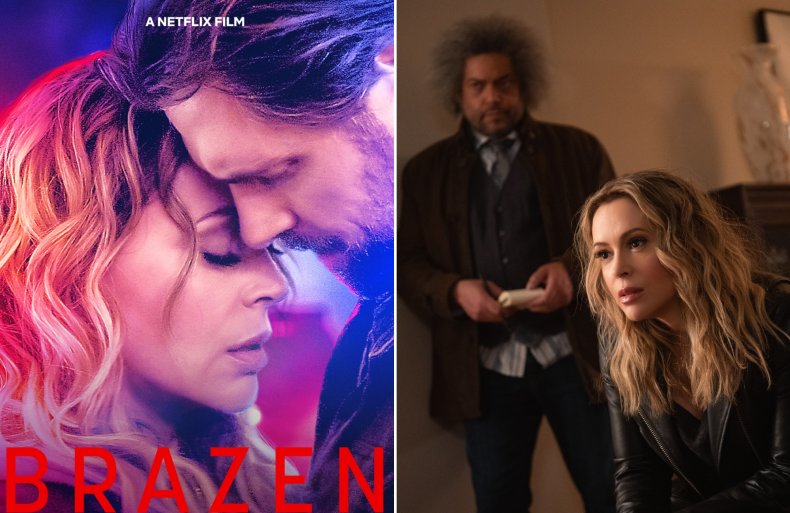 Eventually, Jerald arrives and reveals himself as the killer. Grace extracts the confession from the troubled student and broadcasts it live over the webcam feed.
Explaining the motivations fully for the audience, Grace deduces that Jerald killed Kathleen because, as his teacher she embodied the kind, caring mother-figure he was missing in his life.
However, when he discovered her webcam alter-ego Desiree, Grace says Jerald "had to kill her because she was trying to control you, like your mother." Jerald admits he killed another model and tried to kill another because they were "all Desiree."
Who Plays Jerald in Brazen?
Jerald Baxter, the student revealed to be the killer in Brazen, is played by young Canadian actor Matthew Finlan.
Still in the early stages of his career, Finlan's onscreen appearances have mostly been in the form of small TV roles with parts in Workin' Moms, Murdoch Mysteries and Nurses.
After starring in Brazen, he's set to appear in the films Orphan: First Kill, a prequel to the 2009 horror movie Orphan, and My Fake Boyfriend alongside Dylan Sprouse and Sarah Hyland.
Directed by Monika Mitchell and adapted to film by Edithe Swensen and Donald Martin, Brazen is available to watch now, exclusively on Netflix.