Brazil Government Aide Says COVID-19's Toll on Elderly Will Reduce Pension Deficit As Country's Outbreak Escalates
Prompt action taken by Brazil's health officials at the start of the coronavirus was reportedly overturned at the intervention of President Jair Bolsanaro's chief-of-staff's office, which is facing growing criticism over the response to the disease.
Brazil has been without a health minister since May 15 after Nelson Teich, who had only been in post for a month, quit following a disagreement with Bolsonaro's decree that allowed gyms and beauty parlors to reopen. Bolsanaro has been in the firing line globally for downplaying the virus and continuing to oppose lockdown measures.
Teich became the second health minister to leave the post in under a month after Luiz Henrique Mandetta was fired in April following criticism by Bolsonaro for urging people to observe social distancing and stay indoors.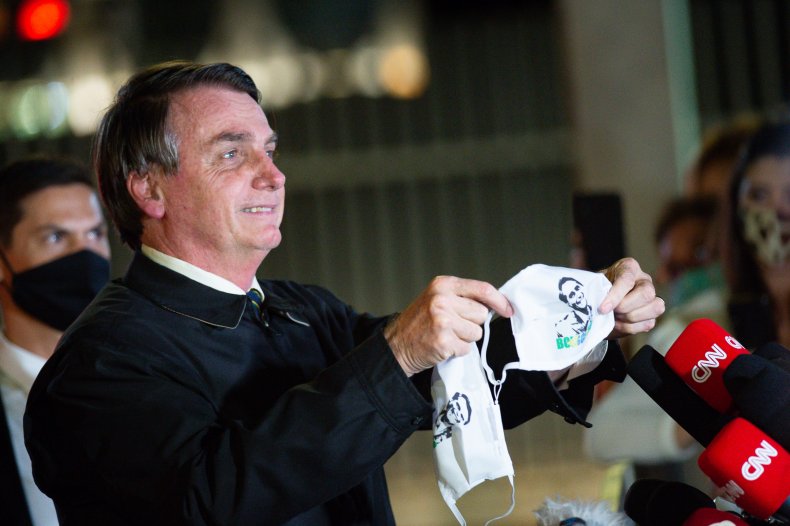 When the coronavirus pandemic began, Brazil's health ministry had been swift to advise that cruises be canceled, large gatherings prohibited and people returning from overseas go into isolation.
But Julio Croda, an epidemiologist who used to head the health ministry's department of immunization and transmissible diseases, said that measures were watered down following "pressure," which Reuters reported had come from Bolsanaro's chief-of-staff's office.
Croda said he encountered a lack of urgency from the government when his department predicted that the elderly would bear the brunt of the coronavirus.
Croda told Reuters that when informed that older people would be more likely to die from the disease, Solange Vieira, who leads the Superintendence of Private Insurance, linked to the country's finance ministry and who helped reform the country's pensions, said: "It's good that deaths are concentrated among the old."
"That will improve our economic performance as it will reduce our pension deficit," Veira reportedly added, according to Croda.
Croda's account was backed by another official who was not present when the comment was made but had been informed about what had happened, according to Reuters. Newsweek has contacted Veira for comment.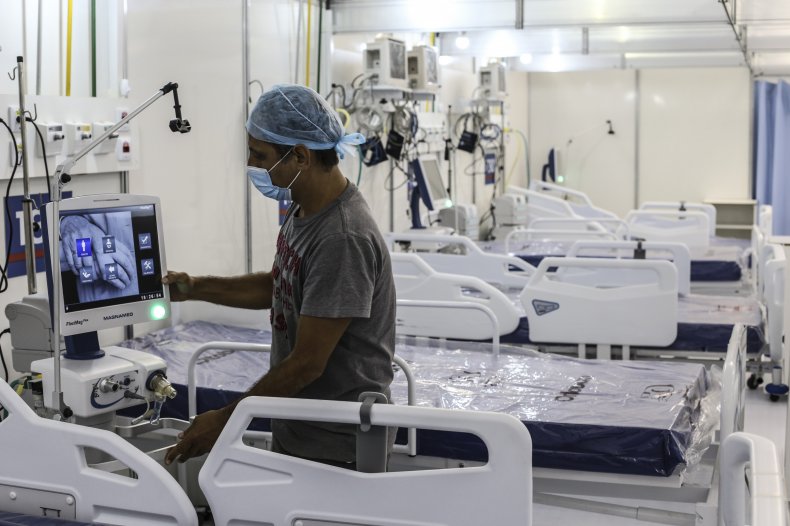 The Superintendence of Private Insurance referred Reuters to a meeting in March that Veira attended with then-health minister Mandetta, in which health scenarios were discussed "always with a focus on the preservation of lives."
It comes amid a grim warning about the rising death toll in the South American country. This week, the director of the Institute for Health Metrics and Evaluation (IHME) Christopher Murray has called for a stronger Brazilian government response to the virus, after it calculated that the death toll would hit 125,833 by August 4.
"Brazil must follow the lead of Wuhan, China, as well as Italy, Spain, and New York by enforcing mandates and measures to gain control of a fast-moving epidemic and reduce transmission of the coronavirus," Murray said in the statement.
"Until then, IHME is forecasting the death toll in Brazil will continue to climb, there will be a shortage of critical hospital resources, and the peak of deaths may not occur until mid-July," he added.
Albert Ko, professor of epidemiology and medicine and department chair at the Yale School of Public Health, worked in Brazil for more 25 years—including with the Brazilian ministry of health.
He said it was tough to see a country with such a strong tradition of public health, with one of the best immunization programs in the Americas, being so badly impacted by COVID-19.
"I think this is very sad. I think it is going to play out very badly. The one saving grace is that certain states have made autonomous decisions to go into lockdown," he said, citing as examples, Bahia and the city of Belo Horizonte, which had some of the lowest case numbers in the country.
"Several other states didn't do that and are suffering the brunt of the epidemic. I think it looks really bad, with the demoralizing effect of the change of leadership and many of the technical staff have left as well, you have key gaps in the response.
"Not being able to understand which communities are being hit hardest makes it very difficult to do sound public health responses," he added, with the impact of the disease being exacerbated by the lack of access to testing.
"The people who are going to be hit the hardest are going to be the marginalized slum communities," Ko told Newsweek.
The infographic below, provided by Statista, shows the countries with the most confirmed COVID-19 cases, as of May 26.