Brazil Launches Revolutionary Plan to Float Solar Panels at Hydroelectric Dam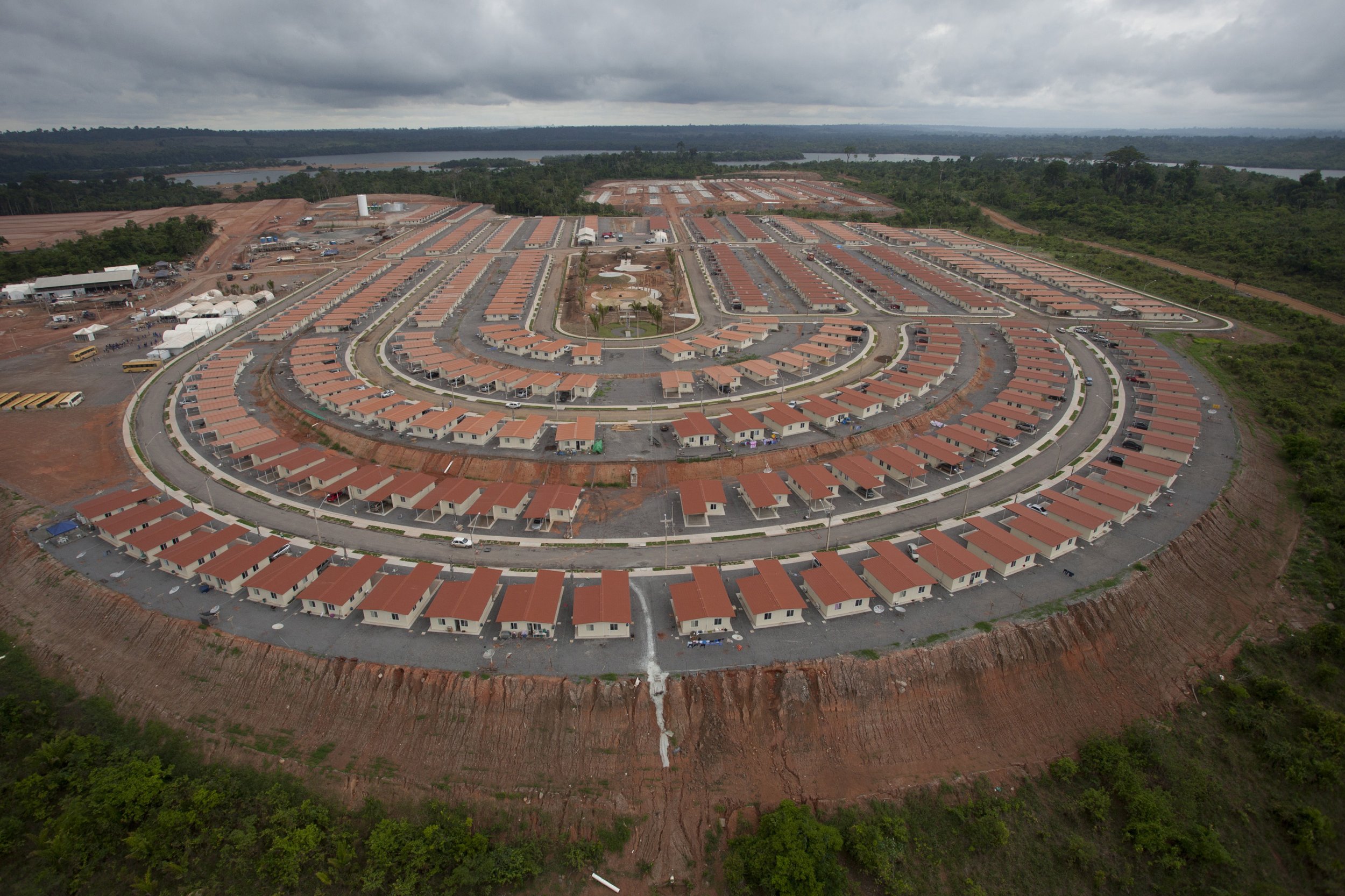 This story was originally published by Fusion and is reproduced here as part of the Climate Desk collaboration.
Brazil has decided to place thousands of floating solar panels on a reservoir that was created by one of the country's most notorious dams.
The renewable power project, which is located deep in the Amazon rainforest, could eventually generate enough electricity to power hundreds of thousands of homes. It's technology could be replicated in other parts of the world with hydroelectric projects that are under-utilized.
"What happened here, was one of the worst environmental crimes that engineers committed in this country," Brazil's Energy Minister, Eduardo Braga, said during a visit to the reservoir and new solar power site. "How are we going to mitigate the cost of this crime? By improving the benefits of this dam."
The Balbina Dam is located near the city of Manaus, in the middle of the Amazon. When the dam was built in the 1980s it flooded an area of pristine rainforest that is three times the size of New York City, forcing hundreds of indigenous people to leave their homes.
Despite having such a huge environmental impact, the hydroelectric plant currently produces just 50 megawatts of power, or about enough electricity to power 90,000 homes.
Brazilian officials are hoping that their floating solar panels will boost the dam's capabilities and help to provide enough electricity for half a million homes. The solar panels, the first ever to be floated on a hydroelectric reservoir, will use the dam's current infrastructure to connect with Brazil's national power grid.
The first phase of the floating solar panel project will cover an area the size of five football fields
"We are going to transform hydroelectric plants that have been limited by [dry] weather, in plants without limitations, because they will also produce solar power," Orestes Goncalvez, the president of energy company Sunlution, told AFP.
Hydroelectric projects in Brazil's Amazon have met tough resistance from indigenous communities and environmental activists who argue that the construction of huge dams threatens rainforests and brings more settlers into these sparsely inhabited areas.
But the Brazilian government has pushed ahead with some of these initiatives, arguing that the country needs to find stable sources of energy.
Currently the Brazilian government is planning to build a hydroelectric power plant in the eastern Amazon, known as the Belo Monte dam. The project would flood 400 square kilometers, or an area that is about one-fifth of the size of the Balbina reservoir. Belomonte would be the world's fourth-largest dam though, producing at least eighty times more power than Balbina.
"There is a big difference there in cost benefit ratio," the Energy Minister said during his visit to the new solar panel site.