Lula Da Silva: Why Police in Brazil Want to Charge the Ex-President With Graft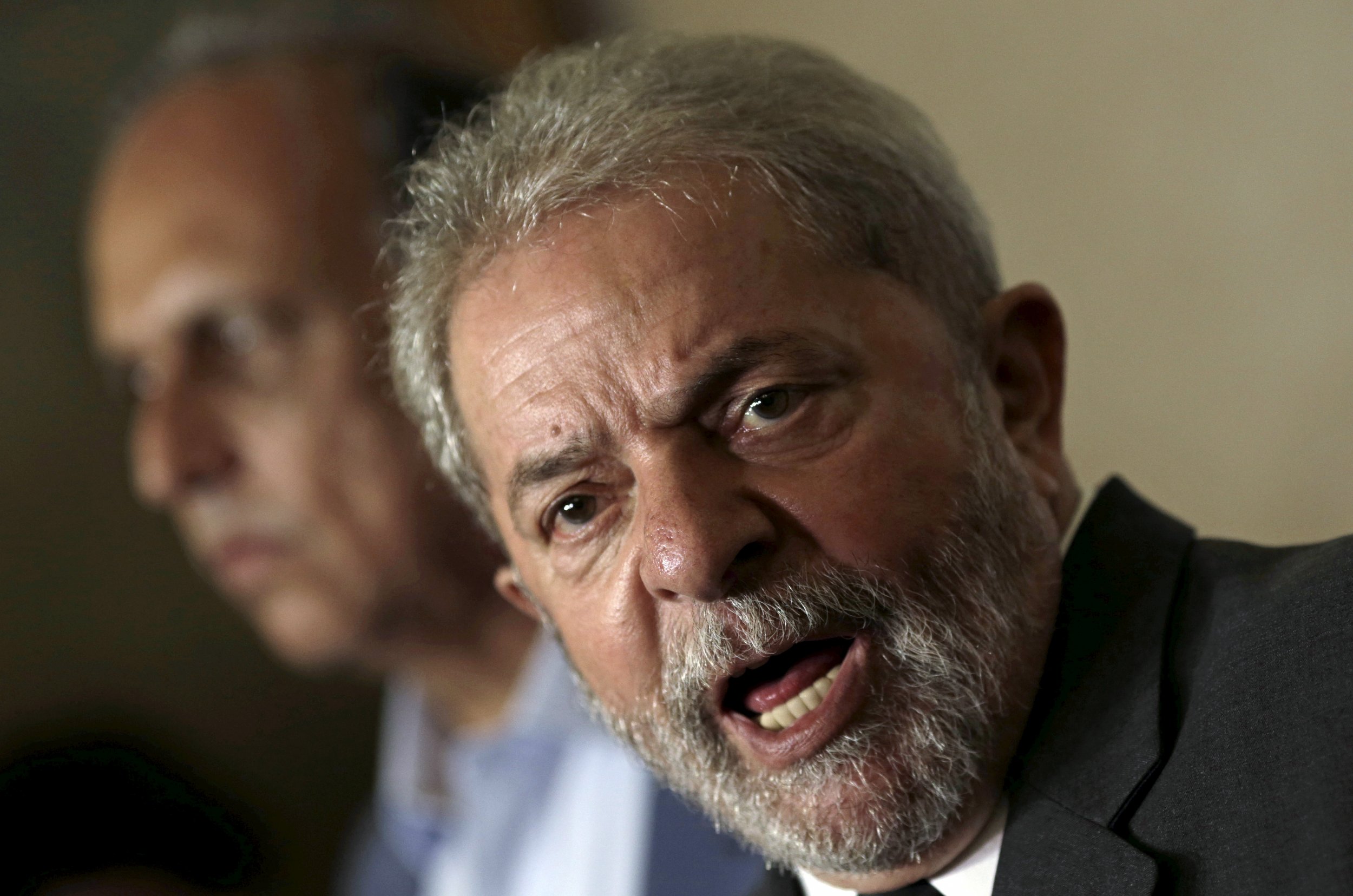 SAO PAULO (Reuters) - Federal police in Brazil urged prosecutors on Friday to bring corruption charges against former president Luiz Inacio Lula da Silva and his wife, Marisa, according to police documents seen by Reuters.
The investigation into the popular predecessor and mentor of suspended President Dilma Rousseff forms part of a sweeping anti-corruption probe into political kickbacks from contracts at state-run oil company Petroleo Brasileiro SA.
The allegations against Lula and his wife relate to the acquisition and renovation of an apartment in the beach resort of Guaruja, about 37 miles (60 km) southeast of Sao Paulo.
Federal police in the southern city of Curitiba have accused Lula and his wife of receiving some 2.4 million reais ($747,896) in benefits from construction company OAS in relation to the apartment.
Police have alleged that the apartment in Guaruja, which was bought and refurbished by OAS, was for all intents and purposes a gift to Lula and his family.
Attorneys Cristiano Zanin Martins and Roberto Teixeira, representing Lula and his wife, said allegations by police were without basis and politically motivated. They said the apartment in Guaruja was registered in the name of OAS and that Lula only visited it once, when he and his wife were thinking of buying it.
Under Brazilian law, police can only recommend that a suspect be charged, but it is up to prosecutors to actually lodge charges.
Federal prosecutors would not comment on Friday on what, if any, action they may take against Lula and his wife or others involved in the case.
Police also recommended that corruption charges be brought against former OAS Chief Executive Jose Aldemario "Leo" Pinheiro; the president of the Lula Institute, Paulo Okamoto; and an architect who worked on the apartment, Paulo Gordilho.
OAS is among 31 builders that colluded to rig contracts at Petrobras. Pinheiro has already been convicted in the corruption probe and local newspapers have reported he is preparing to name Lula in a plea bargain deal with prosecutors.
A lawyer for Pinheiro declined to comment.
Friday's request by the police is the latest in a series of legal headaches for the former president and it comes as Rousseff faces an impeachment trial in the Senate on charges of breaking budgetary laws.
Rousseff, who has denied any wrongdoing, is expected to be dismissed from office next week.
Last week, a Federal Supreme Court justice authorized the opening of an investigation into Rousseff and Lula for allegedly working to obstruct the course of the corruption probe, Globo TV reported. The court's press office did not respond to requests for comment.
In late July, a federal court ruled that Lula will also stand trial for obstruction of justice for his alleged attempt to stop a jailed former Petrobras executive from collaborating with investigators.