Brazil: Lula Will Be Questioned in Bribery Investigation Involving Son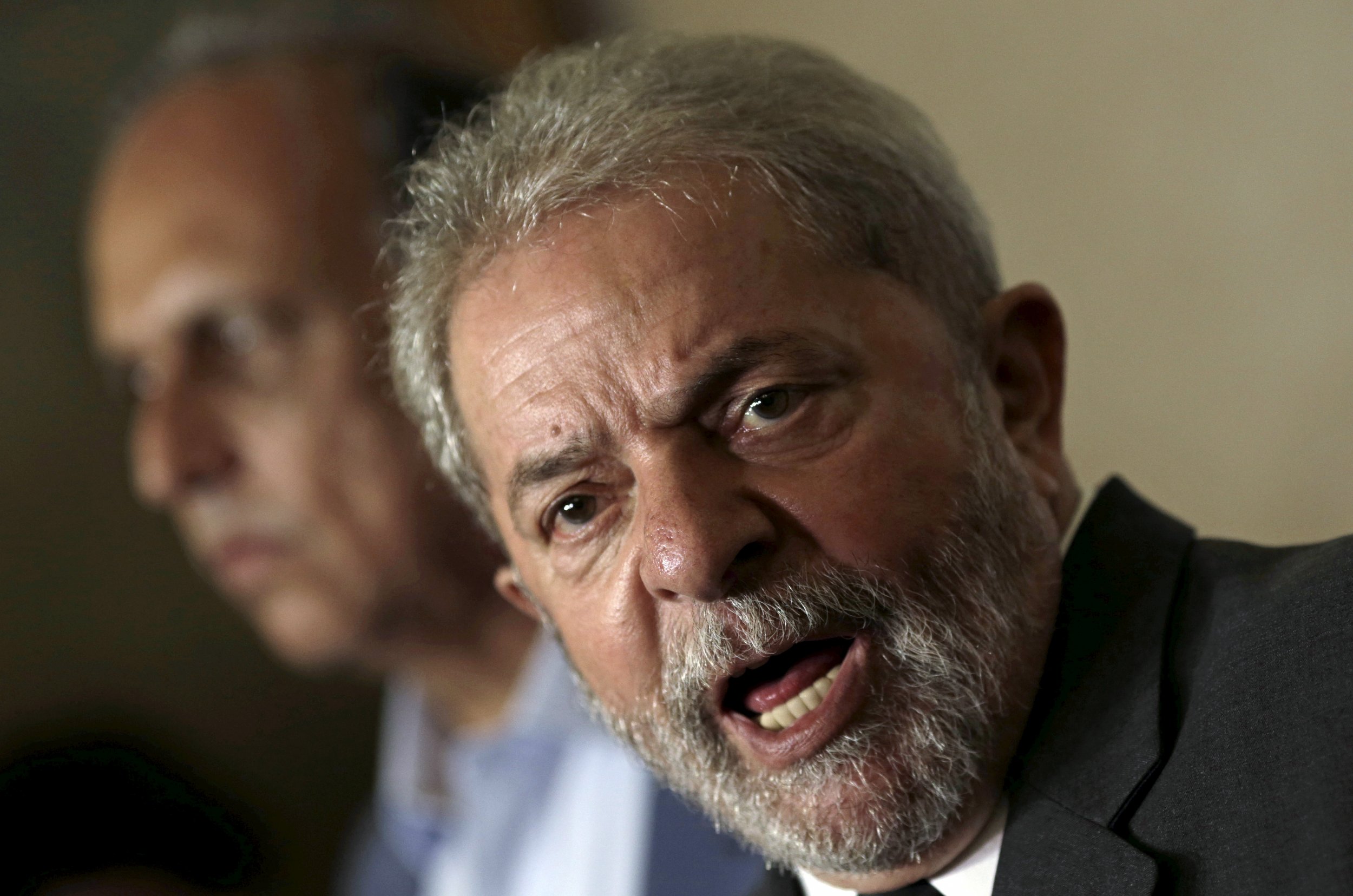 BRASILIA (Reuters) - Former President Luiz Inacio Lula da Silva has been called in for questioning next week by Brazil's federal police in a bribery investigation involving his son Luis Claudio, according to a summons document seen by Reuters on Friday.
Lula is not under investigation but will be questioned about the case in which police suspect a 2.5 million-real (£424,304) payment to one of his son's companies could have been a bribe to influence passage of legislation favouring car industry companies.
The summons dated Dec. 1 instructs Lula to appear at police headquarters next Thursday to "provide clarifications." The summons was provided to Reuters by a source close to the investigation.
Police raided the offices of a company owned by his son on Oct. 26 as part of the bribery investigation that threatens to drag his family into yet another scandal.
Police said at the time that evidence of bribery, extortion and influence trafficking prompted the raid.
Lula's law firm did not immediately respond to a request for comment.
The former president is himself under investigation for influence-trafficking after he left office in 2010 as Brazil's most popular president.
His reputation has been tarnished by a massive kickback scandal at state-run oil company Petrobras that has landed the treasurer of his Workers' Party in jail and led to the investigation of dozens of his political allies.
On Wednesday, a judge authorized a police request to break bank and tax secrecy for Luis Claudio's company LFT Marketing Esportivo, and a former Lula cabinet minister, Gilberto Carvalho.