Brazil Meat Scandal: Food Giants Suspected of Selling Rotten Meat Could Be Banned from Euopean Union Market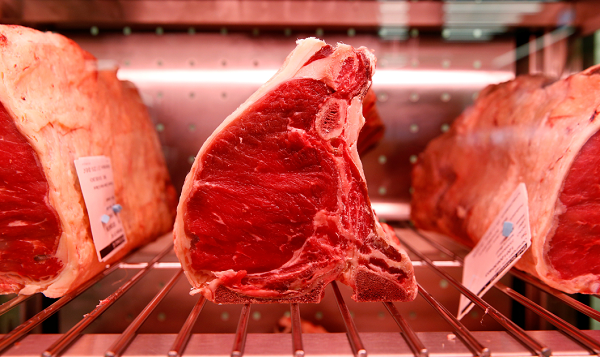 Brazilian meat producers may be banned from selling products to European Union markets after federal authorities announced an investigation of several food companies accused of bribing Agriculture Ministry inspectors to approve the sale of spoiled and rotten products.
Following a raid of global meatpacking companies, including the world's largest meat producers JBS SA and BRF SA, as well as several smaller food companies, the European Commission announced plans to sanction any meat producers connected to Brazil's meat scandal Friday.
Although the European Union said that Brazil's meat mess wouldn't affect ties between the Union and South American bloc Mercosur, going forward the department would monitor sanitary measures and food safety standards more strictly, a European Commission spokesman said during a press briefing Friday.
"The Commission will ensure that any of the establishments implicated in the fraud are suspended from exporting to the EU," he said. "The future EU-Mercosur free trade agreement will not lower but will reinforce our high regulatory requirements and food safety standards for agriculture imports."
Brazil police issued hundreds of court orders and more than 30 detention warrants after raiding food giants JBS SA, BRF SA and others Friday. Authorities also released transcripts of allegedly incriminating conversations between agricultural inspectors and meat producers claiming that meat including sausages and cold cuts were contaminated and masked with acid. In the transcripts, meat companies appeared to bribe inspectors for their silence.
Those who didn't comply with the companies' requests were sent to inspect other companies.
Some of the adulterated meats were exported to markets, grocery stores and retail chain across the globe, including Wal-Mart. Authorities also suspected three BRF cargoes containing meat infected with salmonella were en route to Europe.
Despite the allegations, members of Brazil's Agriculture Ministry insisted the majority of meat sold is of good quality. President Michel Temer said during a meeting Sunday that only 33 of the 11,000 inspectors at the Agriculture Ministry were under investigation for accepting bribes in exchange for allowing the sale and transport of rotten meat, and only 21 of the 4,800 meatpackers in the country are involved in the operation, the president said.