​Brazil Takes the Biggest Tumble in Annual Corruption Perception Index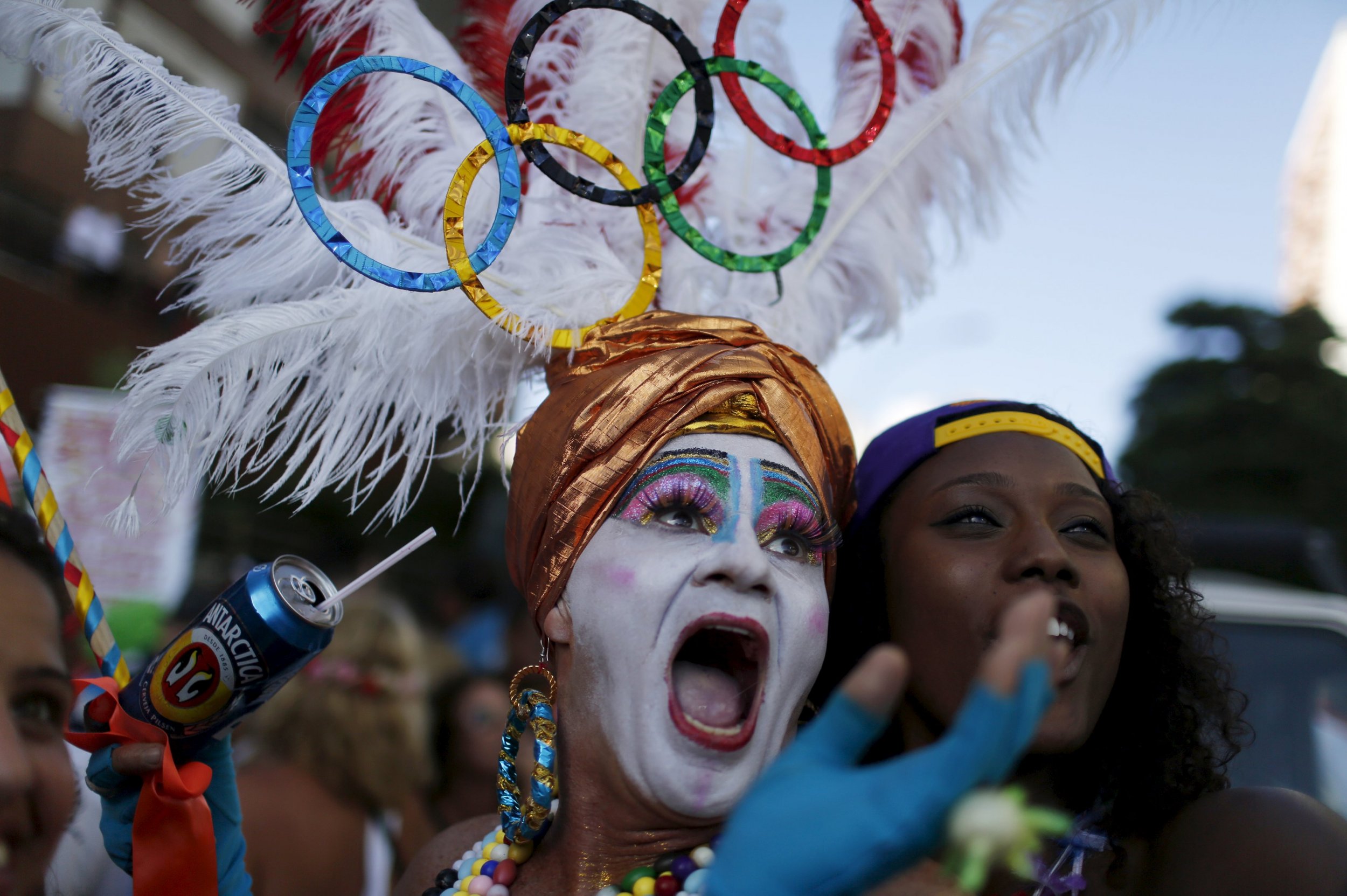 Just months before the 2016 Olympics Games are set to open in Rio, a new report finds that Brazil has taken the biggest fall in an annual index on perceived corruption.
The Corruption Perception Index, published on Wednesday by the Berlin-based watchdog Transparency International, ranks 168 countries on perceived corruption in the public sector using a number of surveys. Countries are then given scores of 0 to 100, with 100 being the "cleanest" and 0 being the most corrupt. Brazil saw the largest fall in the ranking, going from 43 points in 2014 to 38 points in 2015 and now shares joint 76th place with countries such as India, Burkina Faso and Thailand.
Brazil continues to deal with the fallout from the Petrobras scandal, which has seen a number of politicians, including Brazilian President Dilma Rousseff, accused of knowing about or taking bribes of up to $800 million for contracts with Petrobras, the country's semi-public oil and natural gas company. Last March, millions of Brazilians took to the streets to demand President Rousseff's impeachment for her alleged knowledge of the scandal, shortly after her re-election.
In the 2014 index, Turkey saw the biggest hike in corruption and dropped five points on the index.
"Unfortunately it's not a surprise. Starting with the World Cup, you had a lot of people out on the street really complaining about how the public money was being spent in Brazil around building stadiums and so on," says Robin Hodess, group director of advocacy & research at Transparency International. "What's been exposed with Petrobras is ingrained corruption that works in key institutions in the state in Brazil. This has been affirmed, unfortunately, in the past year or two."
While anti-corruption reforms remain a challenge for the government to pass, Brazil has some bright spots, says Hodess. There are "brave judges and autonomous prosecutions" fighting corruption, as well as "pockets of hope" in the form of persistent investigative journalists.
"Brazil is a very popular and welcoming country and I think everyone is rooting for it to continue to be an engine of growth," Hodess tells Newsweek. "The Olympics has to be an opportunity for Brazil to get it right, to show the world that it's ready to be on the world stage as it wants to be and has the economic potential to be."
This year, more countries improved in the rankings than fell, according to the report, which is a positive step. The Czech Republic and Austria have both improved their rankings this year and since 2012, the U.K. and Greece have also seen hikes, which "shows that perceptions do change," says Hodess.
At the bottom of the rankings are serial offenders Afghanistan, Sudan, South Sudan, North Korea and Somalia; the latter two countries had just eight points compared to Denmark, the top country with 91 points.
"At the bottom, there are countries caught in the claws of conflict, often humanitarian crises, where normal institutions are completely beholden to crisis," says Hodess. "It's very difficult to have any of the transparency or breaks of entrenched power that you can hope for when you can vote and when you have a proper economy working."
Denmark was followed by Finland, Sweden and New Zealand and Norway, which make up the top five countries. The U.S. is 16th with a score of 76, a two-point increase on last year and a tie with Austria. Even countries perceived as being very clean have engaged in "dodgy behavior," according to the report. Sweden, ranked third on the list, faces allegations that TeliaSonera, a Swedish-Finnish firm partly owned by the government, paid millions in bribes to ensure business in Uzbekistan.
Transparency International says more than six billion people live in a country that has an "serious corruption problem." The organization arrived at that number as two out of every three countries scores below 50 on the index, viewed as a benchmark for failing, says Hodess.