Brazil President Getting Coronavirus After Downplaying Threat Brings Home 'Reality of the Virus,' WHO Says
Brazilian President Jair Bolsonaro's positive coronavirus test sends a message to the world that no one is immune, the World Health Organization (WHO) said.
Bolsonaro, who has downplayed the virus's danger for months, announced on Tuesday that the test he took the day before turned out to be positive. He said a screening showed that his lungs were "clean" and that everyone knew a considerable part of the population would become infected at one point.
On Tuesday, Mike Ryan, executive director of the WHO's Health Emergencies Program, noted that Bolsonaro wasn't the only world leader to test positive and said it showed a person's status is no protection against the virus.
"I think it brings home for us all the reality of this virus and no one is special in that regard," Ryan said. "We're all potentially exposed to this virus. The virus doesn't really know who we are. Whether we're prince or pauper, we're equally vulnerable."
Brazil was the first South American country to report a coronavirus case and has had more than 1.6 million people test positive, according to a Johns Hopkins University tracker. It's second only to the United States in cases, and more than 65,000 people have died in the nation.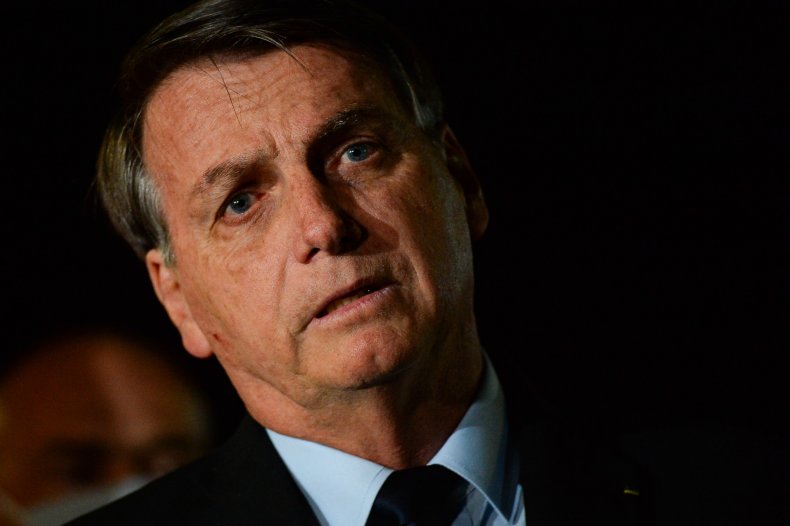 Bolsonaro took heavy criticism for downplaying the virus's threat by calling it a "little flu" and pushing back against shutdowns imposed by local leaders. On Thursday, he vetoed legislation mandating the use of face masks indoors and has frequently been seen not wearing a mask.
Ryan said that he was hopeful that Brazil could make headway against its outbreak and that hospital and intensive care units would be able to handle the number of patients. However, the news of the president's test result means "we're all vulnerable to this virus," he said.
Bolsonaro wore a mask on Tuesday while announcing his diagnosis, an admission that came days after he attended a Fourth of July party at the U.S. Embassy in Brasília. Even after testing positive, the president undermined shutdowns and social distancing measures, saying that the majority of Brazilians who contract the virus "don't notice a thing."
His medical team is using multiple treatments, including hydroxychloroquine, but he reiterated that there was "no reason for fear" and that it was time to return to work.
Dr. Tedros Adhanom Ghebreyesus, director-general of the WHO, said on Tuesday it was very important to "understand the seriousness of the virus" and take it seriously. Neither Ghebreyesus nor Ryan specifically mentioned Bolsonaro's response, but the director-general reiterated that no country or individual is safe.
"Having said this, we wish his excellency, the president, well and we wish him fast recovery, and I hope the symptoms will be mild and his excellence will be back to office as soon as possible to support his country," Ghebreyesus said.