Brazil Prison Break: 40 Inmates Escape After Wall Blown Up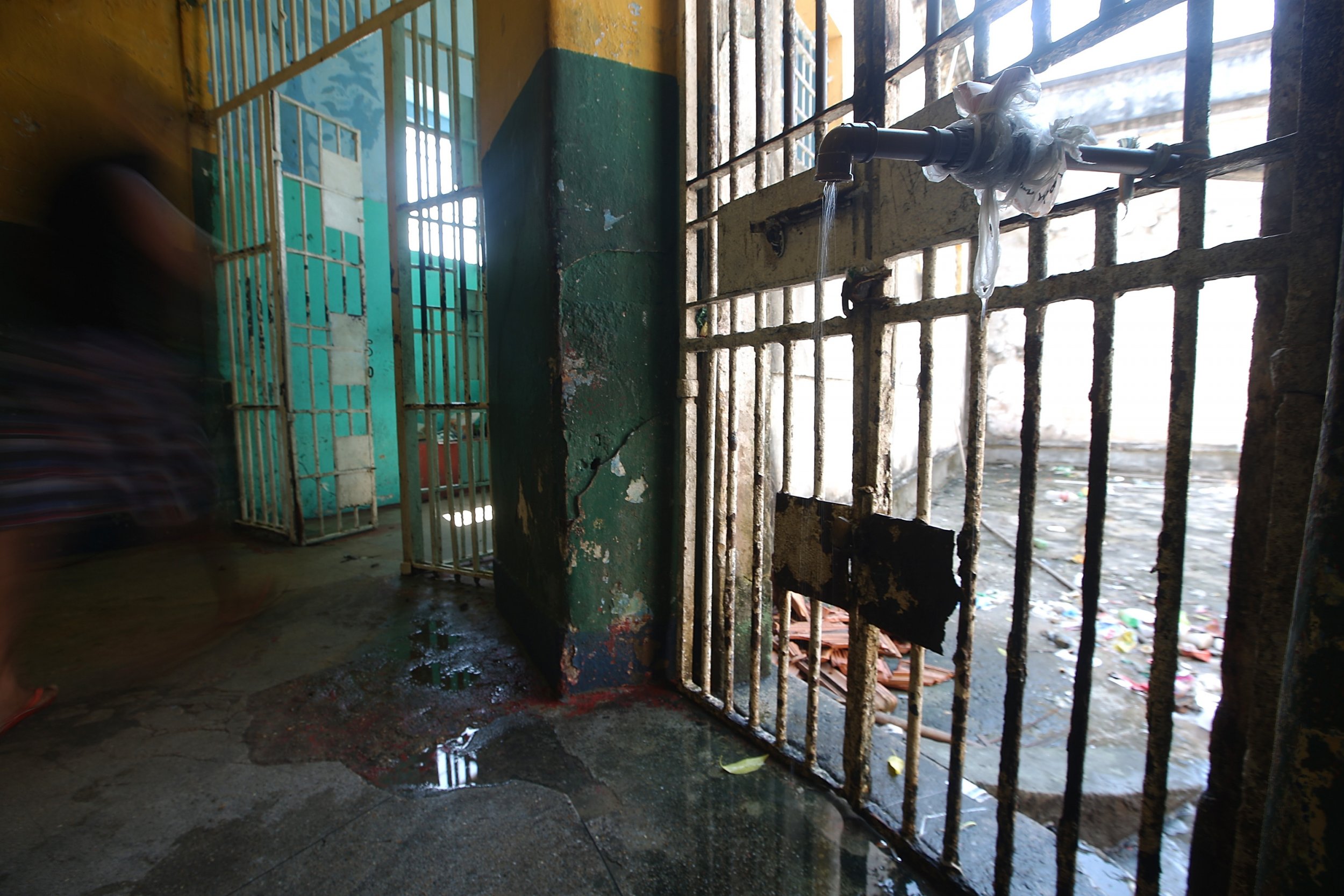 At least 40 inmates have escaped from a prison in the eastern Brazilian city of Recife, authorities said. The captives were able to flee after a bomb tore through an external wall of Frei Damiao de Bozanno prison. Footage of the exterior of the building shows a man approach the wall and drop a package before moving quickly away. It is not known who the man is, but it is considered likely that he planted the bomb.
After a police manhunt of the area, which lasted several hours, all but one of the prisoners was found, the BBC reports . Police shot and killed two of the prisoners and a third man has been hospitalized, though it is not clear how he sustained his injuries. The recapturing of most of the prisoners marks a success of sorts for local police. Only a few days earlier, on Wednesday, 53 captives escaped from a prison on the outskirts of Recife. Forty of those prisoners still remain at large.
Video material of the breakout shows the prisoners clambering out through the hole in the wall and running into neighboring streets, many of them into people's houses, France 24 reports. The union for the prison's guards said it had been warning officials for some time that a breakout was imminent. Due to staff shortages, only half of the complex's observation towers were manned when the bomb went off.
The union has added that the wider Brazilian state of Pernambuco needs at least 5,000 guards to adequately monitor its prisons. Around 1,500 people are currently employed with many prisons electing inmates to help the guards ensure security. Frei Damiao de Bozanno is particularly hard to monitor because, like many of the prisons in Pernambuco state, it is severely overcrowded, holding four times as many prisoners as it should.