Video: Gang Leader Disguises Himself as Teenage Daughter to Try and Escape Prison, Rumbled Because He Was so Nervous
A drug trafficking kingpin in Brazil was caught out when he tried to escape from prison dressed up as his teenage daughter who had come to see him during visiting hours.
Clauvino da Silva, known as Shorty, was part of the notorious Red Command, a gang which controls a large part of the drug trade in Rio de Janeiro. He was serving a 73-year sentence at Gericino prison to the west of the city.
Images released by Rio's State Secretary of Prison Administration showed Da Silva, who is 42, dressed in a silicon girl's mask, dark-haired wig, tight jeans and a pink t-shirt, emblazoned with an image of doughnuts, the Associated Press reported.
Da Silva had exchanged clothes with his daughter, Ana Gabriele, who was among seven women, one of whom was pregnant, who had arrived at the prison. His intention was to leave his daughter behind bars.
However a spokesperson for Rio's state secretary of prison administration said that officers became suspicious when they noticed how although he had the face of a girl, he didn't move like a woman. Officials also said the nervousness displayed by Clauvino da Silva gave him away, AP reports.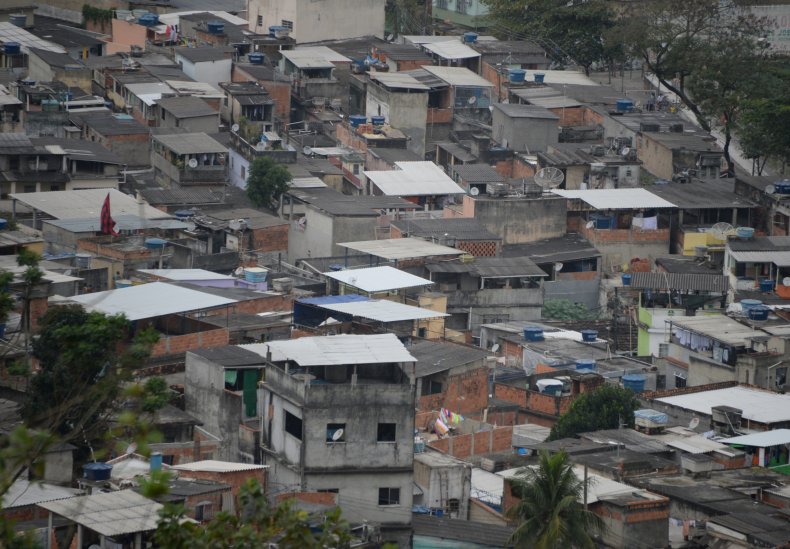 "Officers were suspicious of his appearance, particularly as he was in the middle of seven other women visitors who were leaving the prison and who appeared to be deliberately surrounding him to shield him from being seen clearly by us," the spokesperson said, according to agencies.
Video shows da Silva removing the mask and some of the clothes, and saying his full name. Once his mask was off, the heavily-tattooed drug lord can be seen clearly.
Gericino high-security prison had been on lockdown for weeks, with contraband mobile phones and jewelry seized and perks withdrawn which may have prompted the bold escape attempt.
In 2013, de Silva had tried to escape from jail through its sewers.
Officials said he has been transferred to a unit of a maximum-security prison where he will face disciplinary sanctions.
The seven other female visitors were also suspected of aiding the attempted escape. Agents suspect that the pregnant woman was carrying the disguise.