Russian COVID Vaccine Has Live Cold-Causing Virus in Shot Due to Production Defect, Brazil Says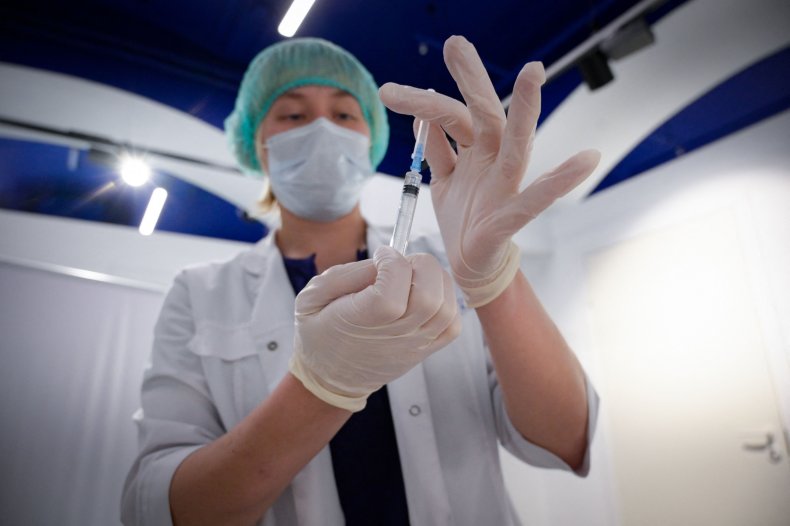 Brazil has temporarily banned the import of Russia's Sputnik V COVID-19 vaccine "due to the lack of consistent and reliable data" for 30 days, as the country's health regulator alleged batches of the vaccine received from Russia were tested and found to be carrying a live version of a common cold-causing virus.
In a statement by Brazil's National Health Surveillance Agency (aka Anvisa), the board announced it had "unanimously decided not to authorize the exceptional import of the Russian Sputnik V vaccine of the 30-day period established by the Federal Supreme Court."
A meeting announcing Anvisa's report was uploaded on the Brazilian government's website. During a slideshow in the meeting, scientists discussed testing samples of the Sputnik booster shot and finding cold-causing adenovirus inside the vaccine to be "replication-competent," which means it could possibly spread once inside the body.
The adenovirus typically causes mild respiratory illness, but is supposed to be genetically modified in vaccines so that it cannot replicate. The scientists claimed a manufacturing defect allowed the modified adenovirus to gain back genes to allow it to replicate while it was being grown in a lab inside engineered human cells.
The Gamaleya Institute, which developed the Russian vaccine, denied the reports. The Russian Direct Investment Fund (RDIF)—the body responsible for manufacturing Sputnik V—also rejected the findings of the health regulator, calling the decision to ban the vaccine "political."
"The decision by Brazil's National Health Surveillance Agency to delay the approval of Sputnik V is, unfortunately, of a political nature and has nothing to do with the regulator's access to information or science," the RDIF said in a statement. Russia also noted Brazil's Ministry of Science, Technology and Innovation "recognized the Sputnik V vaccine as safe and permitted its production in Brazil."
Brazil regulators only evaluated the booster shot and not the first dose of the vaccine.
Virologist Angela Rasmussen from Canada's Vaccine and Infectious Disease Organization told Agence France-Presse that the scientists' findings raise "questions about the integrity of the manufacturing processes." She also noted adenovirus being replication-competent in the Sputnik vaccine could make taking the vaccination dangerous for certain segments of people.
If the batches were indeed tainted and given to the general populace, then "for most people this probably won't be a big deal because adenoviruses are generally not thought of as really important human pathogens," Rasmussen said. "But in people who are immune compromised...there could be a higher rate of adverse effects because of it, including potentially serious ones."