Brazilian Official Says Venezuela Isn't Helping With Measles Outbreak
On Thursday, a Brazilian official complained that the Venezuelan government wasn't helping to stop measles from spreading as Venezuelans flee their country due to political and economic unrest.
Measles, a highly contagious virus, has spread to Brazil and other countries as Venezuelans enter them, according to Gilberto Occhi, the Brazilian health minister. In Roraima, a Brazilian border state, four people have died from measles since February. Of the four, three of them were Venezuelan. Overall in Roraima, 281 people have been diagnosed with measles, most of them children. Measles symptoms include a rash, runny nose, watery eyes and coughing, and most deaths are due to complications of the disease, such as pneumonia.
"We need to know what Venezuela's policy is and what it has done to vaccinate its population, and so do other countries," Occhi said in a conference call with foreign media on Thursday, according to Reuters. The Brazilian government is attempting to vaccinate 11 million children and any adults who request the vaccine because of the recent cases. Brazil was declared measles-free in 2016, but despite many children being vaccinated, the rate of vaccination has dropped to just 70 percent coverage.
Occhi claimed that the Venezuelan government has ignored Brazil's offers to help vaccinate people and has ignored their requests for more details on the measles epidemic in Venezuela.
Occhi said that Brazil is considering vaccinating Venezuelans as they enter the country. About 2,000 Venezuelans enter Brazil every day, but most are only in Brazil short-term or are just traveling through the country to get to somewhere else. According to Business Insider, more than 1.5 million Venezuelans have left their country in recent years because of political and economic dysfunction.
Since Venezuelans began leaving their country and entering Brazil three years ago, Brazil has vaccinated 45,000 people who have arrived. However, this week the Supreme Court in Brazil struck down the Roraima state government's plan to blanket vaccinate all Venezuelans who enter the area.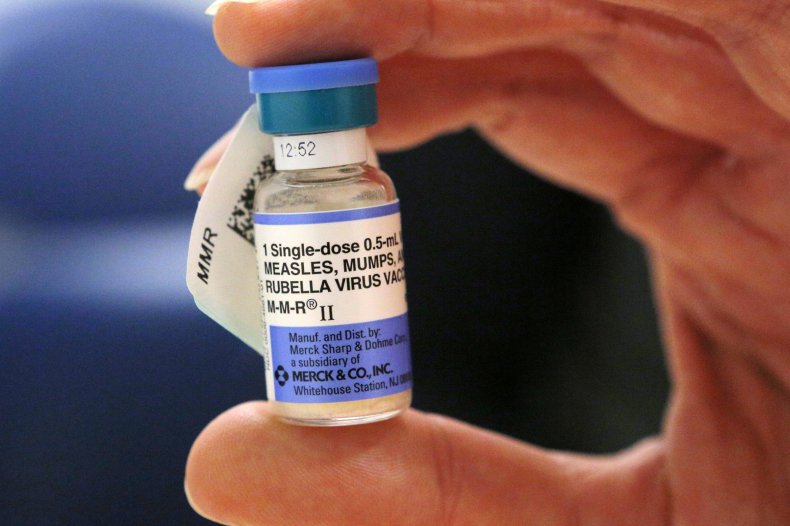 Despite Venezuela not updating its measles statistics for the Pan American Health Organization recently, PAHO said that of the 2,500 confirmed measles cases in the Americas in 2018, 1,600 were in Venezuela. Brazil had 700 cases.
Measles is one of the leading causes of death in young children, according to the World Health Organization. However, due to vaccinations, the rate of death from measles worldwide has dropped 84 percent from 2000 to 2016. The virus is highly contagious and is spread by coughing and sneezing, as well as close contact with nasal or throat secretions. The virus remains in the air and on surfaces for up to two hours.