Is Brazil the Southern Hemisphere's Version of the USA?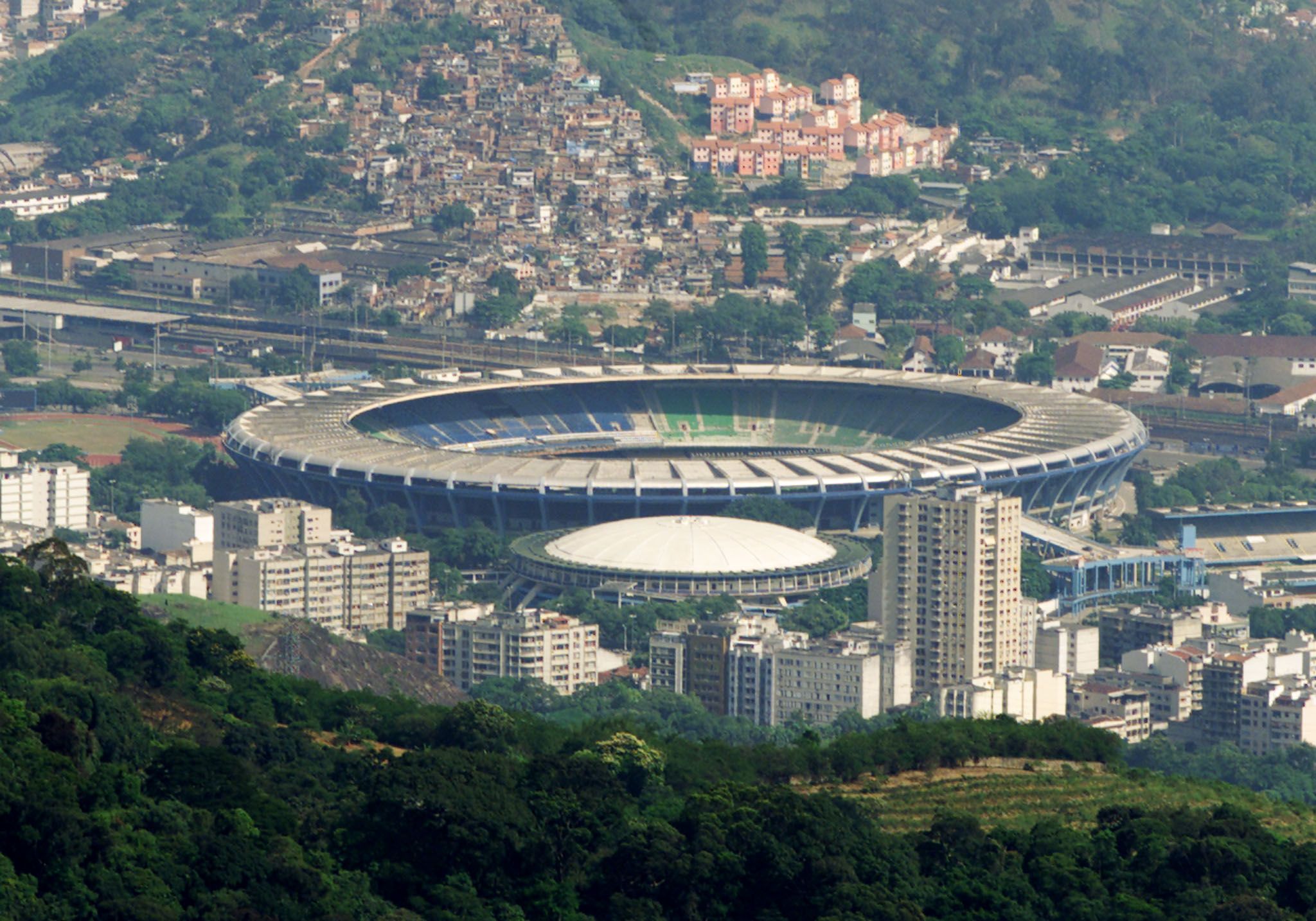 Welcome to the 2016 Summer Olympics, the first games to be held in South America. Welcome to Brazil. Welcome to an exotic land that is more than just the world's leading exporter of supermodels; Brazil is the subequatorial isomer to the United States of America.
Start at the equator—directions that are oft-written but rarely followed—and head 25 degrees north and you are in Miami, a sunny and sybaritic urban playground along the ocean. Head nearly the same number of degrees south and you are in Rio de Janeiro, which may as well be its twin. The U.S. is the world's third-largest nation in both geographic size and population. Brazil occupies the No. 5 spot in both those world rankings (if it were not for Seward's Folly—i.e., the purchase of Alaska—Brazil would be larger than the U.S. in physical size).
Brazil and the USA are not exact duplicates—here Amazon denotes a river, not an endless revenue stream—but the most populous nation in South America and the most populous in North America are kindred countries. It begins with their mutual obsession with sports. In 1950, Maracaña Stadium, the site of Friday night's opening ceremony in Rio de Janeiro, hosted a World Cup final between Uruguay and Brazil that drew 199,854 paid spectators. That's roughly what Michigan and Ohio State draw for a home football game combined.
Brazil excels in soccer, of course—no other nation has won five World Cups, even if Uruguay did triumph in the aforementioned final 2-1—but their obsession often runs darker and deeper than a rain forest. A few years ago in the state of Maranhão (Brazil has states, just like the U.S., only fewer of them: 26), an argument between a player and a referee during a match led to the following succession of events: Player gets ejected, player rushes referee, referee fatally stabs player, player's friends and family rush field, bind referee, stone him to death, quarter him and then place his head atop a stake at midfield. So enough already about how nasty the fans are in Philadelphia.
Soccer is religion in Brazil, but the country also boasts athletes of uncommon acumen in auto racing, beach volleyball and even bull riding. Three different Brazilians have won the Indy 500 in the past 15 years. In Olympic beach volleyball, which was introduced in 1996 in Atlanta, no country has won more medals in either the men's (five) or women's (six) divisions than Brazil.
And while you may not instantly associate Brazil with cowboys—or gauchos, as they are known—Brazilians currently occupy five of the top six spots on the 2016 Professional Bull Riders world rankings. Four of the last six annual champions on the PBR tour have been gauchos. Alas, when the International Olympic Committee announced five new sports for the 2020 Tokyo Games on Thursday, bull riding was not one of them.
The United States has jazz, while Brazil has bossa nova. The U.S. has Mardi Gras, while Brazil makes that look like a Tupperware party with its Carnival. The U.S. has Dollar Shave Club, while its counterpart has the Brazilian wax.
There is really no major gulf between the two nations, besides the Gulf of Mexico. They are New World superpowers with parallel—one might say latitudinal—histories. Both nations were colonized by mid-millennium nautical superpowers, England and Portugal. A few centuries later, the U.S. has more English-speaking people than England, while Brazil has more Portuguese-speaking people than Portugal.
The U.S. declared independence in 1776. Brazil gained its independence in 1822. The U.S. abolished slavery in the second half of the 19th century, as did Brazil, which was the last country in the world to abandon the baleful practice, in 1888.
And that brings up another similarity between the two countries, as illustrated by their Olympians. The U.S. and Brazil are each ethnically and racially diverse nations, as both of their populations are richly represented by people of European, African (known as Afro-Brazilians) and Asian ancestry. Consider just three iconic Brazilians with whom you are familiar: Pelé is Afro-Brazilian, Alessandra Ambrosio is of Italian ancestry and Gisele Bündchen is of German heritage.
Ah, yes, Gisele. The lithe and lovely sixth-generation Brazilian will take part in Friday night's opening ceremony. The most famous model in all of Brazil, Gisele married Tom Brady, arguably the greatest quarterback in NFL history, in 2009. (Note: Until Gisele retired last year, she earned more than her husband annually.) As foreign exchange programs go, this union ranks at the top.