Democrats and Trump Have Same Terrible Ratings After Donna Brazile's Stunning Accusations
Following damning accusations made by Donna Brazile, the Democratic Party's favorability rating plunged Tuesday to a low not seen in 25 years—and the number was eerily comparable to President Donald Trump's dreadful job rating.
The party received a 37 percent favorable rating, a drop of 7 points from March, while 54 percent had an unfavorable view of the Democrats, according to an SSRS poll conducted for CNN. Such figures have not been seen since 1992. The Republican Party, meanwhile, maintained a 30 percent favorable rating, equal to its rating in September—and also mirroring that of 25 years ago.
The Democrats' numbers were mostly just a shade off Trump's approval rating in several national polls. Just at the start of his first trip to Asia, the president registered a 37 percent job approval rating, compared with a 57 percent disapproval rating, in Gallup's latest running poll, between Friday and Sunday.
CNN had Trump's approval at 38 percent, as did ABC News and The Washington Post's joint effort, while Reuters and Ipsos registered a 36 percent approval rating during the final days of October.
Trump's numbers have reached an all-time low since approval ratings were first taken and examined, in the 1940s. And he's dealt with poor or dwindling numbers throughout his first year in office, even as he's maintained very strong support from Republicans.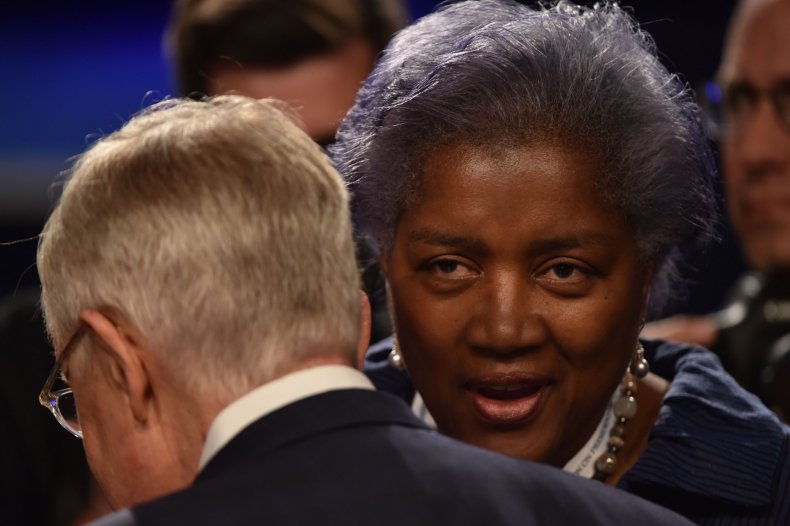 Democrats had hoped to parlay Trump's difficulties in Washington into strong showings in special elections and then use that momentum to take back congressional seats in 2018. They have not fared well in the special elections but were aiming to turn that around with Tuesday's gubernatorial race in Virginia.
However, the accusations by Brazile, a former Democratic National Committee interim chair, coincided with the timing of CNN's poll and undoubtedly did not help. In the first released excerpt from her book last week, Brazile said she "promised" Senator Bernie Sanders she would find out if the DNC had "rigged" the Democratic primary process in favor of Hillary Clinton, Politico reported.
Brazile claimed to have discovered an August 2015 agreement between the Clinton campaign and the DNC that stated Clinton's fundraising efforts would help pay off the party's debt and refill state party coffers, while also boosting the general election fund for whoever won the party's nomination.
Former members of the Sanders campaign later claimed that such a deal was never offered to the senator, and that they had no idea the agreement was made between the DNC and the Clinton campaign.
A former CNN analyst, Brazile also claimed Clinton's campaign was disorganized and said she considered looking into replacing Clinton with former Vice President Joe Biden weeks after the former secretary of state fainted at an event.
The CNN poll of 1,021 adults was conducted November 2 to 5 and had a margin of error of plus or minus 3.6 points.