Brazilian Official Feels Like a 'Slave' Because She Only Earns $10,000 a Month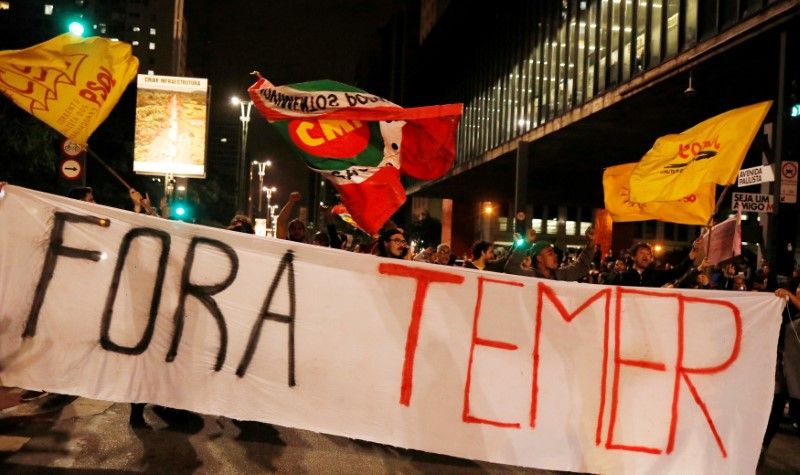 Mo' money, mo' problems.
A Brazilian minister is facing backlash after saying she feels like a "slave" for earning as much as $10,000 a month—in a country whose average monthly wage hovers around $635 and where millions of locals are in poverty.
Human Rights Minister Luislinda Valois, a Cabinet member of beleaguered President Michel Temer, complained about the constitutional ceiling of public service salaries, which allows her to earn $33,700 Brazilian reals—$10,170 at current exchange rate. She was requesting the government to receive a salary of $61,000 Brazilian reals—or $18,412 at today's exchange rate—because she's also a retired judge from the state of Bahia.
"Without a doubt, it is similar to slave labor," she told newspaper O Globo. Brazilian Penal Code, however, defines slavery as work that subjects an individual to "degrading conditions, an exhaustive day, forced labor, confinement of locomotion and debt bondage."
During an interview with radio station CBN on Thursday, she added that it's difficult to maintain her lifestyle with just $10,170 a month. "As a retired judge, I can put on flip-flops and go anywhere, but as a minister of the state I cannot do that," she said. "I have a representation. Not luxury, but at least present me worthily dressed. It's hair, it's makeup, it's perfume, it's clothes, it's shoes, it's food."
Her comments sparked outrage within the Afro-Brazilian community. Several groups, including Black Convergence and the National Articulation of the Brazilian Black Movement, said in a statement that Valois, who is of black descent, does not represent her community, black women or "those who struggle to end racism."
The letter also states that her nomination "is telling of the Temer administration's dislike of the black community and the very serious problem of racism in Brazil." The letter ends with the hashtag #ForaTemer, or "out with Temer."
In recent months, Brazil has grappled with a socioeconomic crisis and a host of corruption scandals that ended up with the ouster of then-President Dilma Rousseff and the criminal conviction of former leader Luis Inácio Lula da Silva. The so-called "Operation Car Wash," which started in 2014, conducted an investigation into state-oil giant Petrobras and alleged bribes to politicians in order to earn contracts. Temer has also been implicated in receiving money from meatpacking firm JBS, though he denies the charges.