Brazilian President Jair Bolsonaro Threatens Country's Largest TV Network After News Report Links Him With 2018 Murder
In an angry rant on social media, Brazilian President Jair Bolsonaro denied his connection to the murder of councilwoman and human rights activist Marielle Franco in Rio de Janeiro last year and threatened to cancel the license of the television network that aired the allegations.
"We'll talk in 2022," Bolsonaro said about TV Globo, according to Al Jazeera. "You'd better hope I'm dead by then, because the renewal process won't be persecution, but ... there won't be any workarounds for you or anyone else."
"Despicable bastards, you are not patriots," Bolsonaro continued, according to Reporters Without Borders. "The journalism you do is rotten, corrupt and immoral. You're useless! You just publish lies!"
"But now you try to link me to Marielle's murder, TV Globo? You jerks of TV Globo," Bolsonaro said. "You scoundrels. This will not stick. I don't owe anyone anything. I don't have no reason whatsoever to kill someone in Rio de Janeiro. I met this councilwoman, found out about her existence on the day she was executed."
The accusations towards Bolsonaro came from the Brazilian television news program, Jornal Nacional, according to the English language version of Folha de S.Paulo. The report alleged that the main suspect in the murder of Franco and her driver, Anderson Gomes, retired military police officer Ronnie Lessa, met with another suspect, Elcio Queiroz at a condominium complex in Rio de Janeiro.
Not only did Lessa live in the complex, but Bolsonaro held two homes there. Queiroz told the doorman that he was going to visit Bolsonaro. The doorman said he believed he heard Bolsonaro's voice over the phone when he called to inform them of Queiroz's impending arrival, saying he knew where Queiroz was going. However, records show Bolsonaro was away on political business at the time.
Queiroz allegedly went to Lessa's home. Later that night, Marielle Franco was assassinated in her car.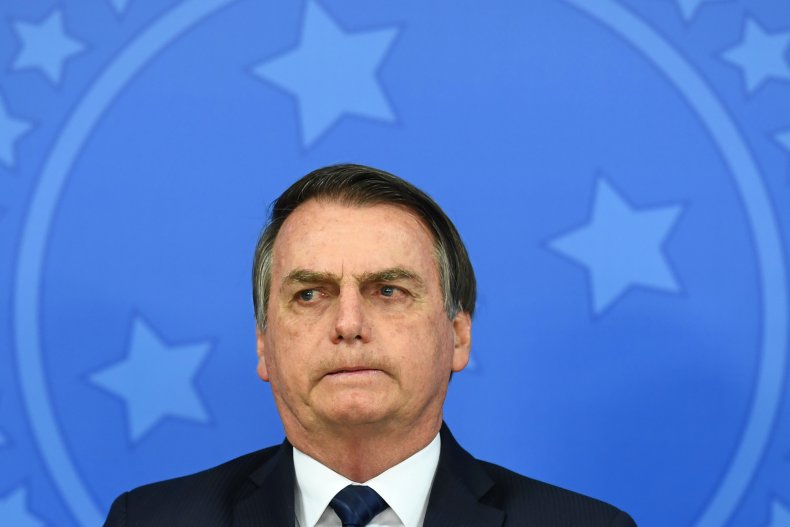 Links between Bolsonaro and the suspects were established because Bolsonaro and Lessa lived in the same condominium building. Bolsonaro claimed he did not know either suspect. However, the children of Bolsonaro and Lessa had dated and a photo on social media showed Bolsonaro and Queiroz together.
"This is rotten, villainous journalism by TV Globo," Bolsonaro said. "For the love of God, where are your heads? You have no common sense, TV Globo."
In response to Bolsonaro's comments, TV Globo said it did not act improperly.
"It did, as always, journalism with seriousness and responsibility," TV Globo said in a statement, according to the Knight Center for Journalism in the Americas. "It revealed the existence of the doorman's testimony and the statements he made. But it highlighted, with emphasis and by its own reporting, that the information from the doorman clashed with a fact: the presence of the then-deputy Jair Bolsonaro in Brasilia that day, with two entries in the list of voting attendance."
TV Globo did not apologize for its story, but was sorry that Bolsonaro did not seem to understand it, saying they regretted "that the president reveals not knowing the mission of quality journalism and uses unfair terms to insult those who do nothing but accurately inform the Brazilian public."
As far as the threat Bolsonaro made for not renewing their broadcast license, the network said "it could not expect any other action from him. In 54 years, the station never failed to fulfill its obligations."