Brazilian Presidential Candidate Killed in Plane Crash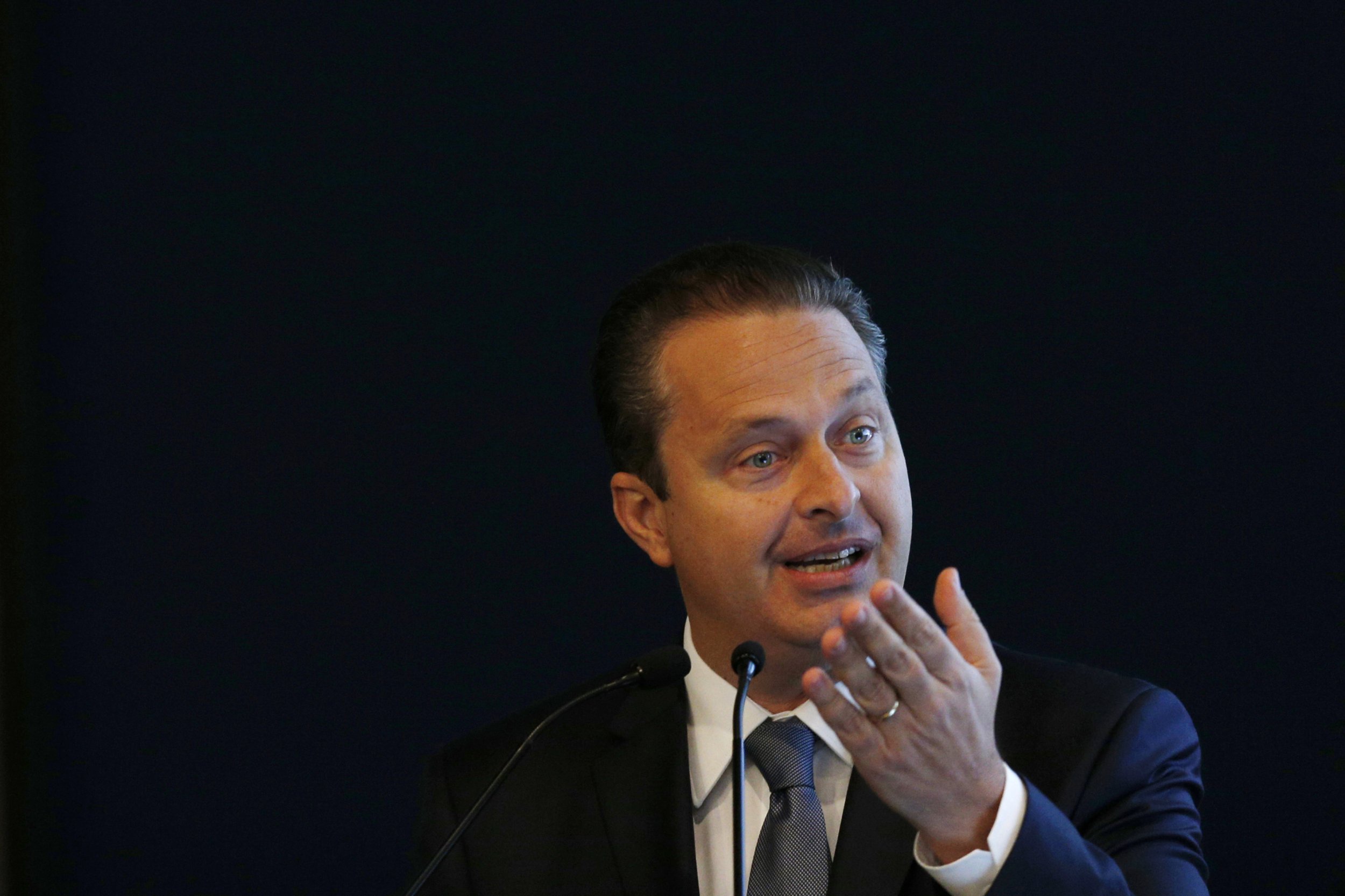 Brazilian presidential candidate Eduardo Campos was killed in a plane crash on Wednesday morning, Globo television network reported, possibly upending the October election, causing a temporary drop in local financial markets and forcing President Dilma Rousseff, who is leading the race, to suspend campaigning for three days.
The jet Campos had been traveling in took off from Rio de Janeiro and crashed as it was preparing to land in the city of Santos, south of Sao Paulo. Globo showed images of smoke billowing from a debris-filled residential area where the aircraft apparently went down. The cause appeared to be bad weather and the Brazilian Air Force said in a statement it would begin an investigation into the accident.
Campos, of the Brazilian Socialist Party, could command about 9 percent of the vote according to recent polls, placing him behind Rousseff and Aecio Neves, who had 38 and 23 percent of voter support, respectively.
"All of Brazil is grieving. Today we lost a great Brazilian, Eduardo Campos. We lost a great companion," said Rousseff in a statement.
The 49-year-old former governor of Pernambuco State, in the country's northeastern region, had politics in his blood: his grandfather was Miguel Arraes de Alencar, three time governor of Pernambuco State, known for implementing popular programs for small farmers.
"As both the main parties that have run Brazil since 1995 lack new faces, Mr. Campos's success in Pernambuco has turned him into the country's most-watched politician," said a 2012 profile of Campos in The Economist.
Earlier this year, when Rousseff came under fire for her role in the state-run oil company's purchase of a Texas refinery, Campos called for a congressional inquiry.
On Tuesday, Campos appeared on Jornal Nacional, a popular nightly news program. His performance was better than that of Neves, political commentators said, though the interviewers focused on accusations of nepotism surrounding Campos' appointment of relatives to the Court of the State of Pernambuco.
His running mate, Marina Silva, is likely to become the party's candidate. Silva, who is known for her pro-environmental work, finished third in the 2010 presidential election.
The Cessna 560XL aircraft in which Campos had been traveling in was carrying 4 other passengers, including a photographer and an advisor, and two pilots, according to Globo.